Equity Mates
Words: Miles Tiley
Equity Mates is a podcast about investing and was recently ranked third among Australian finance podcasts by Finder. The show is run by two ANU graduates in their spare time: Alec Renehan, a Sydney Swans fan who studied Law and Asia-Pacific Security and graduated in 2016, and Bryce Leske, an Essendon Bombers fan who was studying classical percussion before the funding cut to the School of Music in 2012. Thereafter he studied a Bachelor of Business, graduating in 2015. Alec currently works for Coles, and Bryce for Woolworths.
The two met in their first year and later lived together in a sharehouse. They had a mutual desire to learn more about investment, and created the Equity Mates podcast as a way to share their journey with their listeners.
Equity Mates is an introduction to investing from the ground up. They cover the absolute basics, introduce and simplify important concepts and ultimately explain how to choose better investments.
Alec explains further: "The podcast follows Bryce and my investing journey as we develop our investing knowledge, speak to expert investors and unpack recent investing news. Each episode is 15 minutes – so it's a good way to learn to invest in 15 minutes or less."
"We've had some notable guests, including former treasurer Wayne Swan, ABC finance host Alan Kohler, Executive Director of East 72 Andrew Brown and notable Australian businesswoman Susan Oliver. Another one was former Sydney Swans player Ted Richards who is working in finance now."
"I guess my biggest piece of advice would be to cut out the day-to-day noise and invest for the long term. Understanding the compounding effect of long term investments is a great way to build wealth."
Their most recent episodes have covered market corrections, the Trump-China trade war and Tesla's recent troubles. The website also features a blog with articles such as Understanding Volatility and 7 Common Mistakes To Avoid When You Start Investing. Their website is equitymates.com – check them out if you want to learn about investing!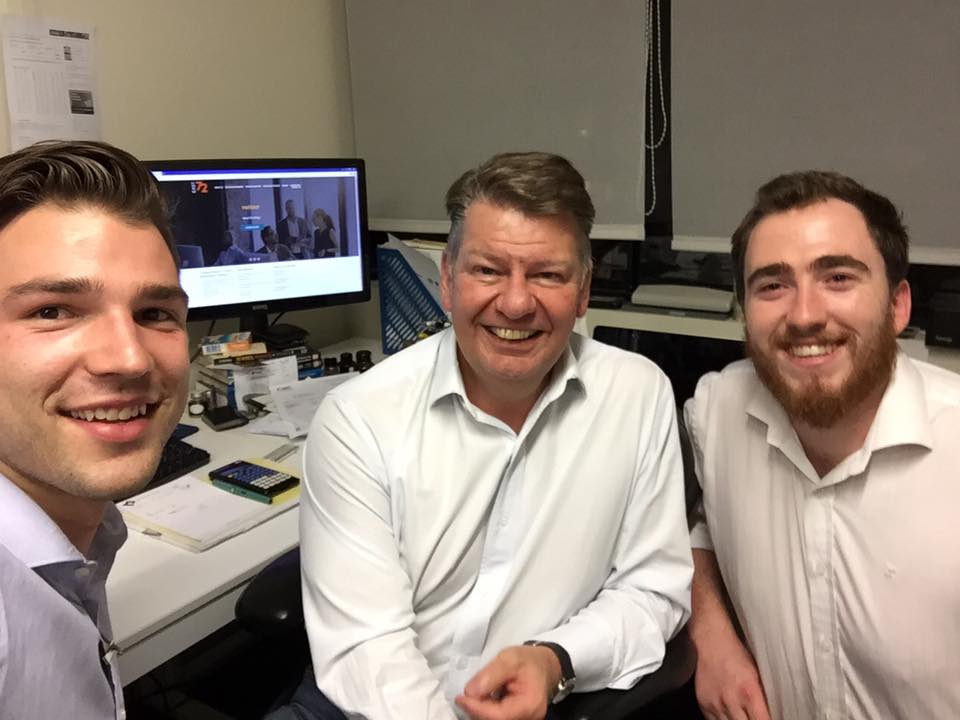 Bad With Money
Words: Mia Jessurun
Gaby Dunn is a writer, actress and activist; also, she's unbelievably cool. In Bad With Money, she brings a refreshing voice to some frankly unrefreshing topics.
Bad With Money explores the realities of grappling with America's broken financial system as a young person. In the first season, the show focuses on Gaby's own experience – by the second, it expands to cover a much broader and more diverse range of topics. The show strikes an amazing balance; although it focuses on all the complex ways the system is rigged against anyone who isn't a rich, white, middle-aged straight man from a middle-class background, it doesn't paint millennials as powerless. Instead, Gaby gets and gives genuine financial advice on muddling through in the system as it stands, without giving into the gripes of personal failure and responsibility so often enmeshed in personal financial planning. In this way, she frames it as a chance for young people who haven't grown up financially literate – which typically means anyone who didn't grow up wealthy, because as she highlights, this knowledge is almost exclusively learnt in the home – the chance to learn alongside her.
Perhaps my favourite element is Gaby's interviewing style. She has all sorts of people on the show, from financial professionals to her own friends and family, and encourages a level of candour and insight that makes every guest interesting to listen to. And she's not afraid to challenge them – when guests fail to recognise the role of privilege in the financial system, she'll ask them about it, and you get the sense that she's happy to feature other points of view, but will never simply accept them and move on.
I'll admit I was sceptical at first, because I love Gaby but would've said I had no interest or knowledge of personal finance, but I've been well-and-truly won over. Despite the American context, I've learnt plenty from this show that has changed the way I see the world – but also enjoyed every episode.
Season Three of Bad With Money started last week.
We acknowledge the Ngunnawal and Ngambri people, who are the Traditional Custodians of the land on which Woroni, Woroni Radio and Woroni TV are created, edited, published, printed and distributed. We pay our respects to Elders past and present and emerging. We acknowledge that the name Woroni was taken from the Wadi Wadi Nation without permission, and we are striving to do better for future reconciliation.