On Friday the 13th of March, a small group of students gathered in Kambri at ANU in protest of climate inaction. Despite the recent bushfire crisis and mass public outrage at government inaction, numbers were lower than at previous protests. 
Grace Hill, the Environment Officer for ANU claimed that smaller numbers were due to COVID-19 that has "been dominating the news, and students are concerned about their health." Furthermore, the de-escalation of the bushfires and the resulting lack of coverage has led to a decrease in support for the issue. Despite this, Hill claims that there were "contingents from several halls, and quite a few students who had not been to a university protest before."
The Facebook Event Page for this strike had over 1100 people interested or going, yet less than 100 people attended. Despite lower than usual numbers, speakers passionately shared their stories and spoke about climate injustice to raise awareness and gain traction for the issue.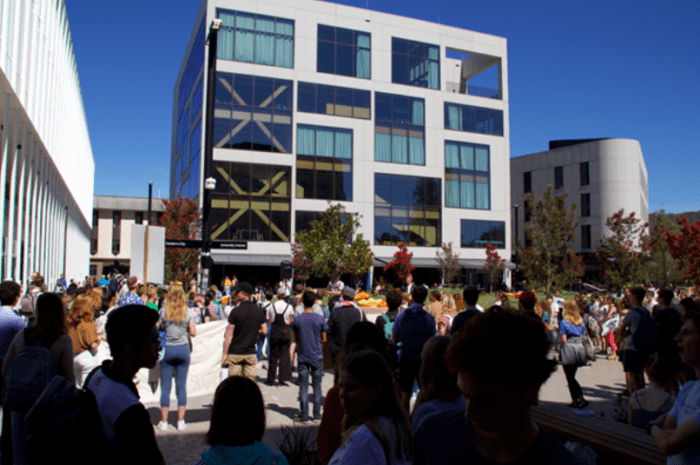 Alongside Hill, speakers included founding member of the United Ngunnawal Youth Council, Bradley, who spoke about his connection with the land and the importance of protecting and nourishing our earth. His sentiments were shared by one of the other speakers, who stated that "there can be no climate justice without First Nations justice first."
Bradley was followed by ANU student Tess Carlton, who spoke passionately about Aboriginal and Torres Strait Islander communities can share about caring for the planet. She also spoke about the inaction of the Government to address issues, not only related to climate change but also public health issues such as its response to COVID-19. She claimed that the government "[is] not standing up for the interests or the demands of the mass populous of Australia." She states that "not leading for us, they are leading for their class interests." 
Despite the lack of attendance, Hill says that "the climate is still a social priority for young people, this is demonstrated in poll after poll, where students and youth rate it as one of their top concerns." 
The next rally will be held at Stage 88 on May 15th.