On August 9, the students of ANU and universities across the country walked out of class in protest, demanding governmental action on climate change. 
Speeches were presented in Kambri, followed by a march into Civic. Students, advocates and union representatives stood in the rain and spoke to a large crowd to protest government inaction. Despite the bitter weather, students' spirits were not dampened as hundreds turned out to demand action on climate change.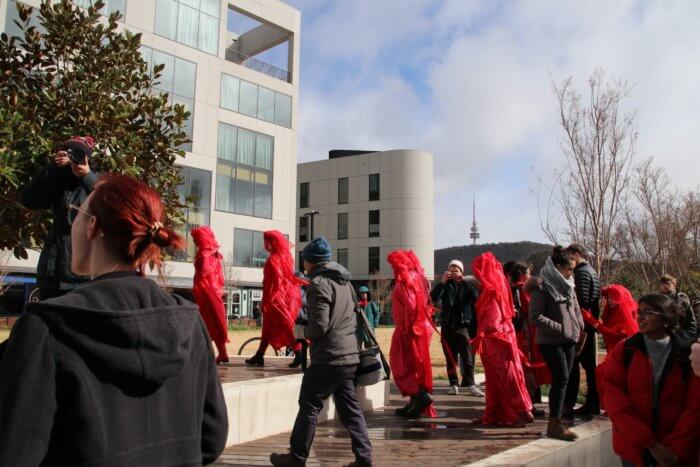 The ANU College of Law, the School of Astronomy and Astrophysics, and the School of Chemistry all formally endorsed the walk-out, including a unanimous commitment to refrain from penalising students for attending the walk-out. 
ANUSA and PARSA also supported the protest, with ANUSA passing a motion at SRC 5 to endorse the demonstration as well as "to support students skipping class to attend."
The walk-out made four clear demands:
Stop Adani

No new coal or gas

100 per cent renewables

Sustainable jobs.
In her speech, Madelaine Woodhouse from Extinction Rebellion ACT said that Australian democracy has been "undermined by the fossil fuel industry," and called for "direct government investment into the renewables sector." She asked for the government to think about the world's future should the destruction continue as is. To a resounding crowd, she questioned the possibility of having to look at our "children and grandchildren, and tell them that [we] choose fossil fuels over their lives?"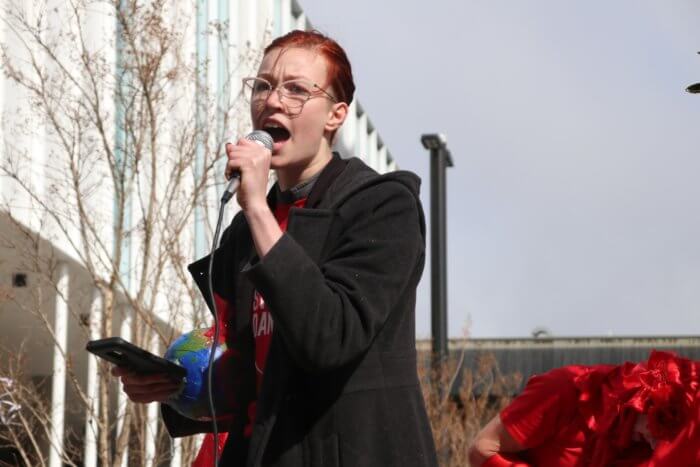 The rally was attended by advocates from across Australia. One of which was Alwyn Doolan, a Gooreng Gooreng Wakka Wakka man, who walked the 8500 kilometres from Queensland to Canberra over the course of a year. Doolan used the opportunity to advocate for Indigenous land rights. Doolan outlined, however, that Scott Morrison formally denied to meet with him.
Doolan will begin his walk home next week, but will spend his remaining time in Canberra inviting the Australian people to hear "voices that aren't heard."
Aoihbinn, a student activist from Dickson College, indicated that the current climate trajectory paints a bleak picture of her future. She called for people to join her and other students on September 20 at Hyde Park for the next climate protest.
In March of this year, the United Nations released a report which reaffirmed that "11 years are all that remain to avert catastrophe" from climate change. The report asserted that action must be taken now to ensure that the damage is not permanent.