Woroni is hiring for 2023! Positions are available in our art, management, news, radio and tv portfolios.
At Woroni we are committed to:
producing interesting, entertaining, informative and regular content across our print, multimedia, radio and online media platforms;
contributing to a sense of university identity and reflecting the scholarly and cultural diversity of the ANU community;
promoting open public dialogue and debate in the ANU community;
promoting awareness of the variety of curricular and extra-curricular activities undertaken by students at ANU;
discovering and developing the creative talents of students at ANU in journalism and the media arts;
promoting the best practice in professional journalism; and
being innovative and exploring new media forms.
A great student media organisation is for everyone. Student media should promote conversations, and provide a platform for people with different views, identities and lived experiences. Our ultimate aim is to build a culture of inclusivity and diversity across our platforms. A large portion of ANU's students relocate to Canberra to study, which means our community is extremely diverse. Woroni is funded by, created by and consumed by ANU students, and our mission is to produce print, radio and television content that truly reflects this community.
Woroni is committed to diversity in hiring and encourages applications from ANU students of all backgrounds. These are volunteer positions, however individuals can expect to receive an honorarium based on their commitment to the role. If you have questions or concerns, please do not hesitate to contact woronieic@gmail.com. If you would like to contribute to our mission, see below for all the ways you can get involved with student media!
All applications will close at midnight on Friday the 17th of February 2023. Interviews may be conducted at any time through the hiring period.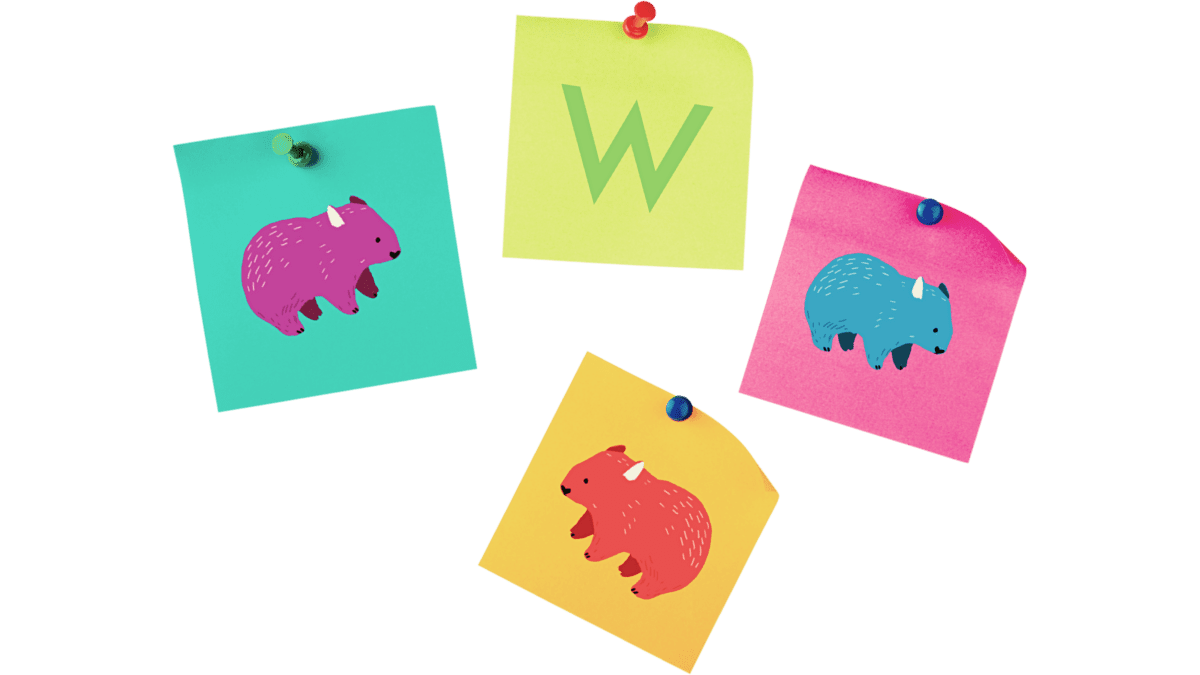 ART
The Art team is responsible for all aspects of art and graphic design at Woroni. We encourage absolute creative freedom in your artistry and becoming a part of the team is a great way to get experience in having your work published. Positions available are Artist, Art Sourcing Sub-Editor and Senior Artist. If anything can be done to make the application process more accessible, or if you have questions or concerns, please do not hesitate to contact woroniart@gmail.com.
Artist
Art Sub-Editors are responsible for creating high quality art for Woroni and must be able to stick to strict deadlines. Artists must be able to produce work of specific structural qualities (ppi, sizing, cmyk colour palette etc.), Some experience in producing art and/or designs under instruction is preferred but not required. Ideally, Artists would work well within a team, are approachable, and want to bring their own ideas to life!
Art Sourcing Sub-Editor
The Art Sourcing Sub-Editor's role is to source art for Woroni mastheads. It is the Sub-Editor's responsibility to make sure the sourced work adheres to specific structural qualities (ppi, sizing, CMYK colour palette etc.). A large component of the role is liaising with a variety of appropriate channels in order to source diverse, representative art for Woroni. Ideally, the Sub-Editor would be outgoing, approachable, and willing to put themselves out there in order to source art.
Senior Artist
Art Senior Sub-Editors carry the same duties as Artists with a few additional roles. Senior Artists are also expected to assist the Art Editor in some of their duties like taking team minutes, helping the other artists as well as fostering teamwork. Senior Artists may also be asked to help the Art Editor run events, workshops or other social activities. Ideally, Senior Artists would work well within a team, are a great communicator, are innovative and enjoy leadership!
MANAGEMENT
The management team operates across all of Woroni's content-producing portfolios and contributes to organisational co-ordination. We are seeking driven and innovative individuals to join the team either as a Photographer, Business and Strategy Assistant or Senior Events Officer. If anything can be done to make the application process more accessible, or if you have questions or concerns, please do not hesitate to contact Matthew Box at managingeditor@woroni.com.au.
Photographer
The role of a Photographer is to capture and record events organised and attended by members of the ANU community. The work of a Photographer may appear under any Woroni masthead and Photographers are encouraged to pitch their own creative content. The role is approximately 6 hours per week, and includes photographing, editing and submitting photos. Currently possessing a camera, while not required, is highly valued in applicants and applications should include an up-to-date portfolio. The ideal candidate will be someone with creative ideas for the position; an ability to manage multiple, competing deadlines; and strong communication skills.
Business and Strategy Assistant
The Business and Strategy Assistant will assist the Board to develop short and longer-term strategies and business operations for the Association. The successful individual will work closely with the Managing Editor in procurement matters and in investigating additional revenue streams. Applicants should be able to demonstrate an understanding of planning and show how they could assist the Board in pursuing business and strategy planning. The ideal candidate will also be able to communicate via written and verbal means effectively. There will be scope within the role for the individual to pursue personal interest projects. Applicants should be prepared to commit at least 5 hours a week to the role during semester.
Senior Events Officer
The Senior Events Officer will work alongside the rest of the management team, including two events officers, to organise, coordinate and manage events run and funded by Woroni. The individual will work closely with the Managing Editor and the rest of the Board to plan events and ensure the administration work of organising events is completed effectively and in a timely manner. The ideal candidate will have significant experience in organising events, will be effective in both written and verbal communication and will be able to help manage a small team. The successful individual will be expected to commit an average of 6-8 hours a week across the semester.
NEWS
Woroni's News Team reports on the current affairs impacting the ANU community and students in particular. It is a fast-paced work environment where members of the team report on a variety of topics, ranging from student politics, changes to the University's policies, to the Federal Budget. The News Team meets each week and everyone meets tight deadlines. It is a fun, closely-knit team that helps create excellent writers who work well under pressure. If anything can be done to make the application process more accessible, or if you have questions or concerns, please do not hesitate to contact woroninewseditor@gmail.com.
News Reporter
News Reporters regularly write articles for Woroni News on events and issues that impact ANU students. They are expected to engage with campus life, write, on average, an article a week, and attend weekly team meetings. The role will also involve attending various events throughout the semester, like festivals, non-autonomous collective meetings, protests etc. News Reporters must be able to: write concisely and accurately; meet deadlines at short notice; pitch story ideas; work well in a team environment; and be confident in independently investigating issues further.
Senior Writer
The Senior Writer is a unique position, which focuses on feature-length articles that delve into the complexities and perspectives of an issue. They are expected to engage with issues on campus and to understand and summarise the voices of those involved, including students, staff and University management. The Senior Writer should excel in concise, articulate writing that can prioritise the human side of stories, going above and beyond just relaying the facts of a story. They should be able to produce polished drafts, and edit the drafts of other reporters, reliably meet deadlines, be confident in independent research, regularly pitch their own articles and work well in a team. The expectation is that, in a semester, the Senior Writer produces five articles. Experience in writing and journalism will be an asset, but is not necessary for this role.
Senior Reporter
Senior Reporters both write and edit articles. They are a senior-sub editor, meaning they take some responsibility for helping manage the News Team. In practice, this includes overseeing News Reporters writing articles, editing their work, and providing advice on specific issues. The workload of Senior Reporters varies from week to week, but usually consists of one article per week, and editing other reporters' articles. Senior Reporters should be organised, capable of providing even-handed criticism, and capable of working with other people. Applicants with prior experience in student journalism and reporting are preferred.
RADIO
The Radio team runs Woroni Radio; ANU's student radio. From scheduled broadcasts to one-off specials, there is a kaleidoscope of content produced by Woroni Radio. We are seeking passionate and energetic individuals for the role of Producer. A producer provides both technical and moral support to presenters throughout the semester. Producers and presenters will work together to create an engaging radio shows that airs on a weekly basis. They will also assist the Radio Editor with content production. This role is approximately 5-7 hours per week and no past experience is necessary as long as you are keen to learn and passionate about helping our presenters create quality radio content! The ideal candidate will be approachable, organised, responsible, reliable, a good communicator, a team player and a critical thinker. If anything can be done to make the application process more accessible, or if you have questions or concerns, please do not hesitate to contact woroniradioeditor@gmail.com.
Submit your application to become a producer for the Radio Team here.
TV
The TV portfolio at Woroni produces video content ranging from videos about campus life, to news reporting, to short film. We're looking for aspiring filmmakers, documentary presenters, screenwriters, news anchors, vloggers, and anyone interested in being behind a camera! All applicants must be willing to use or learn to use Adobe Premiere Pro, as well as commit to weekly meetings. People with any level of experience are encouraged to apply! If anything can be done to make the application process more accessible, or if you have questions or concerns, please do not hesitate to contact woronitveditor@gmail.com.
Production Assistant
Production Assistants are responsible for assisting the production of video content within a small team. The role includes responsibilities such as: developing video ideas, editing videos in conjunction with the team, and filming. This role is ideal for someone looking for a smaller commitment and to develop more basic skills in camera operation and editing.
Producer
Producers are responsible for driving the creation of video content. This will include: generating ideas and writing scripts if necessary, storyboarding, organising shoot logistics, as well as filming and editing while working closely with the team. Ideally, people applying for this role will have some experience of film production and editing.
Executive Producer
The executive producer's role is to coordinate a production team, organise weekly meetings, and contribute to video development, as well as camera operation and editing. This role is ideal for someone with experience in film production and managing a team, who is able to manage a more significant time commitment.
We acknowledge the Ngunnawal and Ngambri people, who are the Traditional Custodians of the land on which Woroni, Woroni Radio and Woroni TV are created, edited, published, printed and distributed. We pay our respects to Elders past and present and emerging. We acknowledge that the name Woroni was taken from the Wadi Wadi Nation without permission, and we are striving to do better for future reconciliation.