Where are you from? What's the cultural background of your name?
If you are a cultural minority in Australia, I'm sure you are familiar with these sorts of questions. The ways that I've heard people respond are varied. Some wittily state that they are from their mother's womb, or side- step the question and proclaim that they are (and rightly so) Australian.
As an Australian with Bangladeshi heritage, my personal experience of this question has highlighted to me, time and time again, that the default perception is that my brownness indicates that I am Indian. In response I find myself, time and time again, explaining that no, while I do similarly wear a sari as my cultural dress and consume spicy 'curries', India is not the only country with brown people.
To many people of colour, ill-framed questions and assumptions enquiring into ethnicity are frankly quite cringeworthy. Even though these questions and assumptions are not racist per se, what is uncomfortable and alienating is that questions such as 'Where are you from?' really mean 'Why are you different?' That is, no matter how much our mothers powder us and berate us for getting darker in the sun, South Asians stick out in Caucasian-dominated Australia like sore brown thumbs. On top of that, experiences of being mislabelled as the wrong cultural background further accentuate that those from more 'obscure' countries such as Bangladesh are a minority within a minority.
Admittedly, being Indian isn't too different to my Bangladeshi-Australian cultural experience. I did grow up watching Hindi films, wearing salwar kameez to the mosque and eagerly waiting for house guests to leave in order to sneak a gulab jamun or a samosa (or two or three…) from the kitchen.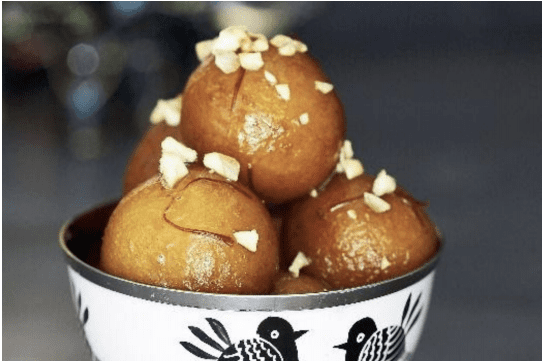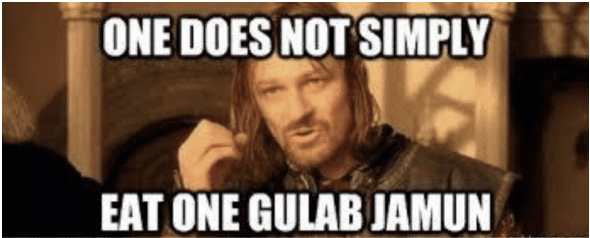 The South Asian cultural experience resonates for much of the desi (South Asian) diaspora. Our experience of being raised outside of the motherland can be encapsulated through terms such as 'Australian Born Confused Desi' (ABCD) and 'coconut'. From repeating first grade of Saturday Bengali school to my incapability to cook dhal (if I tried, my rotis probably would not be round either), I knew early on that I fulfilled this stereotype of simultaneously being both too white to be brown and too brown to be white.
Despite ongoing struggles in cultural identity, moving away from home to attend ANU definitely helped me to become more comfortable in my South Asian identity. After being one of the handful of non-white students in my school grade, my ANU years marked a transition. For the first time, I had the privilege of being surrounded by a diversity of backgrounds, including South Asians. For the first time, I was able to join a South Asian society in the form of Ekta, perform Bollywood dance and feel comfortable enough to wear a sari or salwar kameez at university events and balls.
In late 2018, the launch of the Australian Facebook group Subtle Curry Traits served as a reassurance that no matter where we are in the world, all members of the desi community can bond over shared experiences. The power of such communities has been particularly salient in recent times. Memes, videos and gifs that show the intersection between the desi experience and experience of coping through this COVID-19 pandemic have been a way to maintain mental health and to find humour in the seemingly hopeless situation.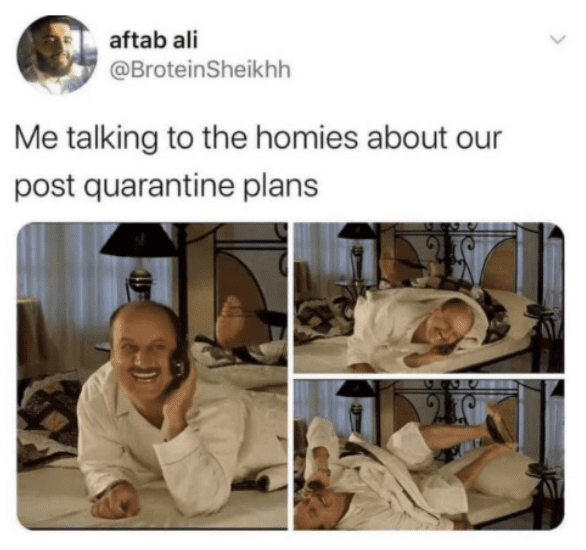 Over the past years, the increased representation of South Asians in Western media has also been a way for me to maintain a connection to the desi community. While the early 2000s were characterised by largely stereotypical portrayals such as Apu in The Simpsons and the film Slumdog Millionaire, representation has thankfully expanded into more thoughtful and all-round- ed repertoire. In 2015, Bollywood actress Priyanka Chopra starred in the American thriller series Quantico, and became the first South Asian to win a People's Choice Award for the role. Hasan Minhaj released his Netflix stand-up comedy Homecoming King in 2017, which portrayed his experience as an Indian-Muslim in the United States in a painfully honest, but humorous, way. That same year, Pakistani-American Kumail Nanjiani starred in The Big Sick, a film based on his real-life experiences of navigating cross-cultural dating. Closer to home, ANU alumna Zoya Patel released her memoir No Country Woman, which delved into her multiple identities of being Australian, Indian and Fijian.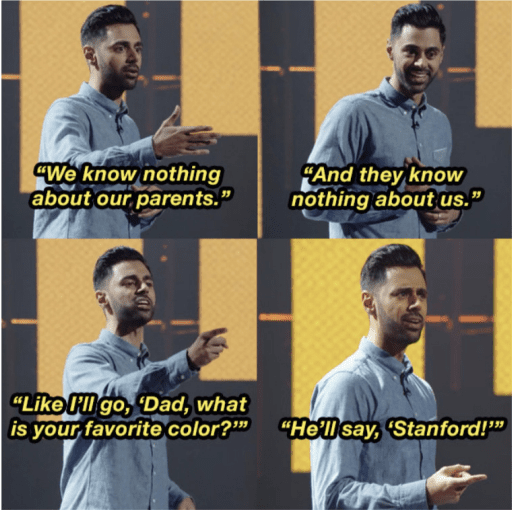 Becoming more comfortable with my cultural identity over the last few years has definitely caused a shift in my perspective. Even though I spent the first 22 years of my life putting on an exaggerated bogan accent to assert that 'I am Australian' in response to inquisitive questions about my cultural heritage, I have recently realised that as a Bangladeshi-Australian I have an integral role as a purveyor of a minority culture. Even if I call myself a 'coconut' and 'white-washed', if I don't correct people who think I'm Indian, no one will. If I don't correct the oversimplifications surrounding South Asia, no one will.
So, in response to your assumptions about where I'm from and if I'm Indian: while I am South Asian, I am not Indian. I am in fact Bangladeshi-Australian – Bangladeshi by ethnicity and Australian by birth.
I implore you before automatically label- ling a brown person as Indian, Hindu and/ or Hindi speaking, take a step back and evaluate any preconceptions and biases you have surrounding South Asians. Before you ask the question, 'Where are you from?' think of how you can better phrase this. At the end of the day, attempts to homogenise and marginalise differences in nationality, culture, language, religion and ethnicity are simply flawed and ignorant. After all, we are all unique individuals with different stories to tell.
We acknowledge the Ngunnawal and Ngambri people, who are the Traditional Custodians of the land on which Woroni, Woroni Radio and Woroni TV are created, edited, published, printed and distributed. We pay our respects to Elders past and present and emerging. We acknowledge that the name Woroni was taken from the Wadi Wadi Nation without permission, and we are striving to do better for future reconciliation.