ANUSA elections are inherently inaccessible. Most people lack the institutional knowledge, connections or time needed to run a successful campaign alone. While running on a full ticket increases accessibility, under the current election culture joining a ticket requires the social connections to be shoulder-tapped and a willingness to campaign for the entire ticket. But it doesn't have to be this way.
Last year I, along with my partner, contested the College of Asia-Pacific (CAP) Representative positions. Without any guidance, we made many mistakes. And yet, we still (mostly) succeeded. With the 2020 ANUSA elections just around the corner, I want to share my experience and advice so that any passionate individual can feel confident running for ANUSA.
If you are interested in running for ANUSA, I encourage you to read the electoral guide publication that the association has published for this year, as it provides official advice and guidance on how to run. This article will focus on my personal advice.
Why do you want to run?
If you want to run, you need to first ask yourself 'why?' Why do you think you're the best candidate? Why do you think ANUSA is the best place in which to achieve your goals? Forming a clear vision for what you want to do if elected will help you convince people to elect you and guide you through your term.
When communicating what you want to do, focus on your broader vision. Candidates running in ANUSA elections have often focused too much on the small policy fixes, ignoring the big ideas needed for meaningful change on campus. This means you should find an important structural issue to focus on and build a policy around that.
It's important to remember that you actually need to stand for something. Many candidates in the past have promised vague goals or bland policy, like improving mental health services. Here's the thing: no one is against that. However, a more specific policy stating that ANUSA should scrap Clubs Council and use its funding to pay for a full-time counsellor is something you can campaign for.
Likewise, words like 'accountability' and 'transparency,' need to be backed up. Do these words mean you'll be overly critical at Student Representative Council (SRC) meetings at the risk of alienating your colleagues? Or, will you maintain your campaign page and give frequent updates on your campaign promises? Taking a specific stance on a complex issue, promising actionable goals, and showing a commitment to work towards them will make you a strong candidate.
How do I get started?
To run for ANUSA, you first need to nominate yourself and register a ticket. Even if you're running by yourself, changes in the electoral rules mean that you must be either on a ticket or placed in 'group unspecified.' If you're on a ticket you'll be able to brand yourself, spend money to campaign, and have access to printing credits. If you choose the latter, you will only be listed on the ballot.
The new rules have removed the option of running as an 'independent.' But it's still possible for you to run as an individual. There is no minimum number of people needed for a ticket. This means that you can organise a one-person, two-person, or small group ticket.
You need to come up with a ticket name, list yourself as the convener, and then have five students sign off on the ticket nomination (they do not have to be on your ticket). Then, you nominate yourself on a separate form and list your ticket.
If you're running as a college representative, you also should think about whether to run alone or with a partner. The benefit of having a partner is that the two of you would ideally have a good working dynamic, similar ideas, and the ability to support each other during the election process.
The downside, however, is that because college reps are decided proportionately, you are effectively competing against each other (if the race is contested). If you decide to run with a partner, you can always choose to preference yourselves to let votes flow or make preferencing random.
After this, you need to familiarise yourself with the electoral regulations. The important bits are the financial regulations and electoral offences. They can be confusing to read, and I recommend getting in touch with the probity team if you have questions. They'd be more than happy to help you – they helped me several times during my election. Probity will also run information sessions after nominations close.
How do I campaign?
Now for the intimidating part: campaigning. This can be far easier for individuals and small tickets, with good preparation. If you don't have to manage a group of 30 or more people, it'll be easier for you to find photographers or graphic designers. Plus, you will have more time to focus on campaigning for yourself, rather than for 30 other people on a ticket. You can also take advantage of your underdog status when campaigning.
Additionally, if you're running for a college rep position, you only need to campaign to the students within your college. Depending on your college, this can range from just over 100 people to over 1,000 people. Previous election results, available on the ANUSA website, can paint a picture of how many people in your college tend to vote.
In ANUSA elections, there is often an emphasis on in-person campaigning. But here's an open secret: physical campaigning at ANU is on its last legs. Most students don't engage with campaigners, and the ones who do usually don't understand such campaigns.
Instead, focus on digital campaigning. This can include an attractive Facebook page accompanied with eye-catching graphics that clearly outline your policies. It can also mean securing endorsements from relevant people in ANU or within your college.
Some Facebook pages or groups will also organise discussions or opportunities for campaigners to introduce themselves. The Facebook group ANU Schmidtposting has a rule that you may campaign in there twice: once to announce your ticket, and another time to share your page. Other groups have their own rules, so it's best to get in touch with the admins of these pages. Residential colleges, however, generally have a policy against campaigning.
A caveat to this advice is that it's still important to have a physical presence. While campaigning in person might be a waste of time, putting up posters around campus can help you break outside of your social media and friendship bubbles. ANUSA provides tickets with 300 printing points with conversion determined by the probity team, so use them!
For my campaign, I focused on putting up posters around relevant student spaces. It's also best to mix up your poster designs; put simple, image-based ones in high-traffic areas and more complex, policy-focused ones where people might linger. A good example of this is outside of tutorial rooms.
Anything else I need to know?
When student media contacts you for comment, it's best to respond quickly. But ask for more time if you need it. If you believe that student media should help organise a debate or write an article, get in touch! Please remember that reporting is hard, and sometimes facts get misreported. Politely get in touch for a correction, and it should be sorted.
Since most campaigning takes place on social media, you might feel pressured to respond to tags or queries immediately. Do so when you have time to think through your responses. You may also feel pressured to message friends to encourage them to vote. Only do this if you confidently think it'll work, and not because other candidates are doing it. I didn't message anyone, because I felt that most of my friends already knew I was running and had voted for me.
Most importantly, take care of yourself. Set boundaries on how many hours you'll commit during the campaign, and take time for yourself the weekend after the election to recover. Rely on your friends not just for emotional support, but, if they're willing, to help with your campaign. Last year, we even had strangers reach out to offer support!
Ultimately, the ANUSA election is not worth losing sleep over or sacrificing academics or friendships for. When you've been preparing for weeks and spending days campaigning, it can feel like ANUSA means everything. But it's always good to take a step back and keep perspective.
While running for ANUSA can seem intimidating, just know that it's a lot simpler than it seems and that there's support at each step of the process. I hope that through this informal guide, more people can become engaged and lead ANUSA to new and exciting places.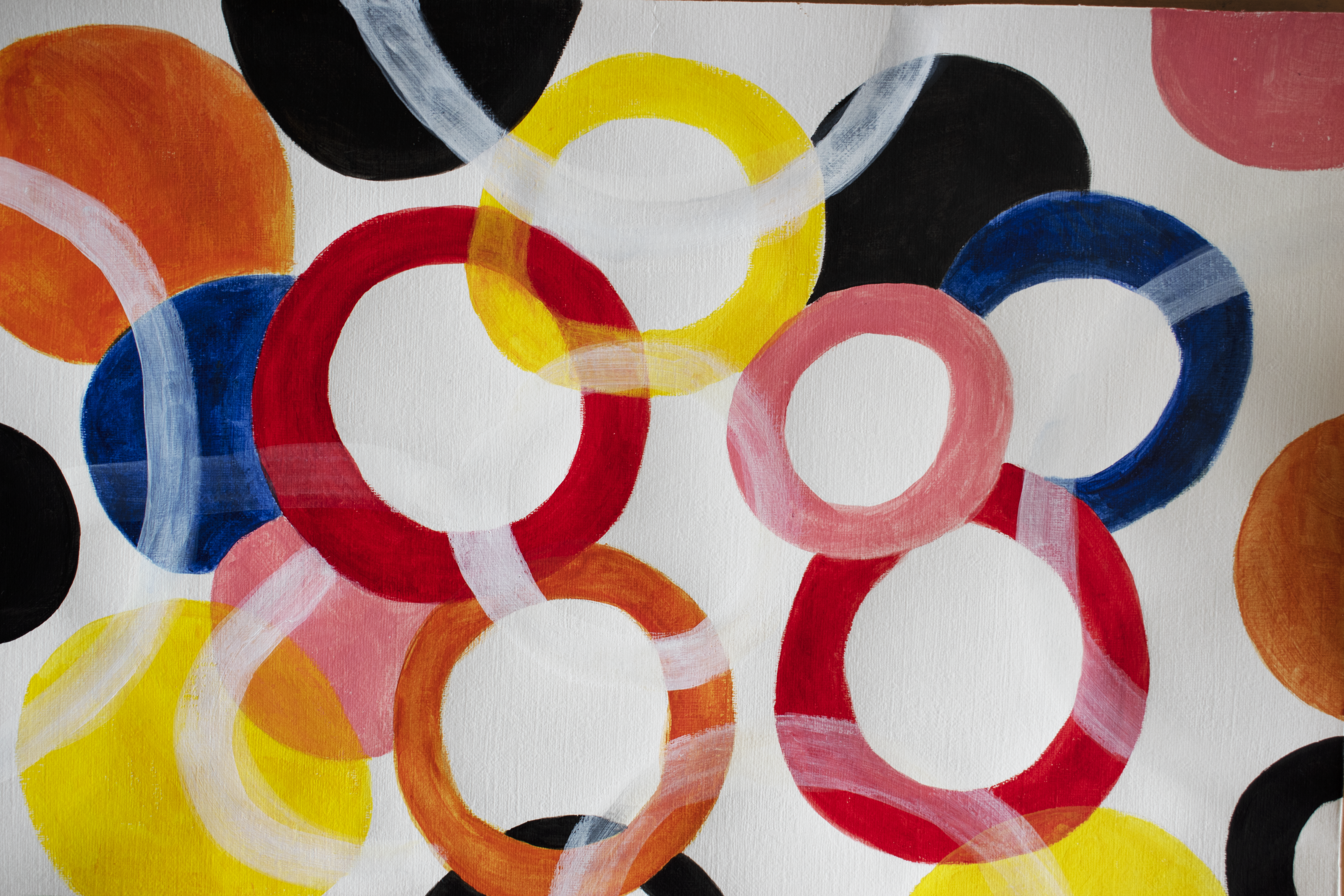 We acknowledge the Ngunnawal and Ngambri people, who are the Traditional Custodians of the land on which Woroni, Woroni Radio and Woroni TV are created, edited, published, printed and distributed. We pay our respects to Elders past and present and emerging. We acknowledge that the name Woroni was taken from the Wadi Wadi Nation without permission, and we are striving to do better for future reconciliation.