Campus is finally back at full post-COVID pace! Now that some of Australia's freshest acts have played and the stage is quickly being packed down, the last big event of the ANUSA calendar is behind us. So for everyone looking to reminisce on the day and the people across campus left listening to the second-hand sound, Here's the Friday Night Party write-up. I'll take you through each band's big moments and let you know what worked, what didn't, and sprinkle in plenty of personal anecdotes for good measure.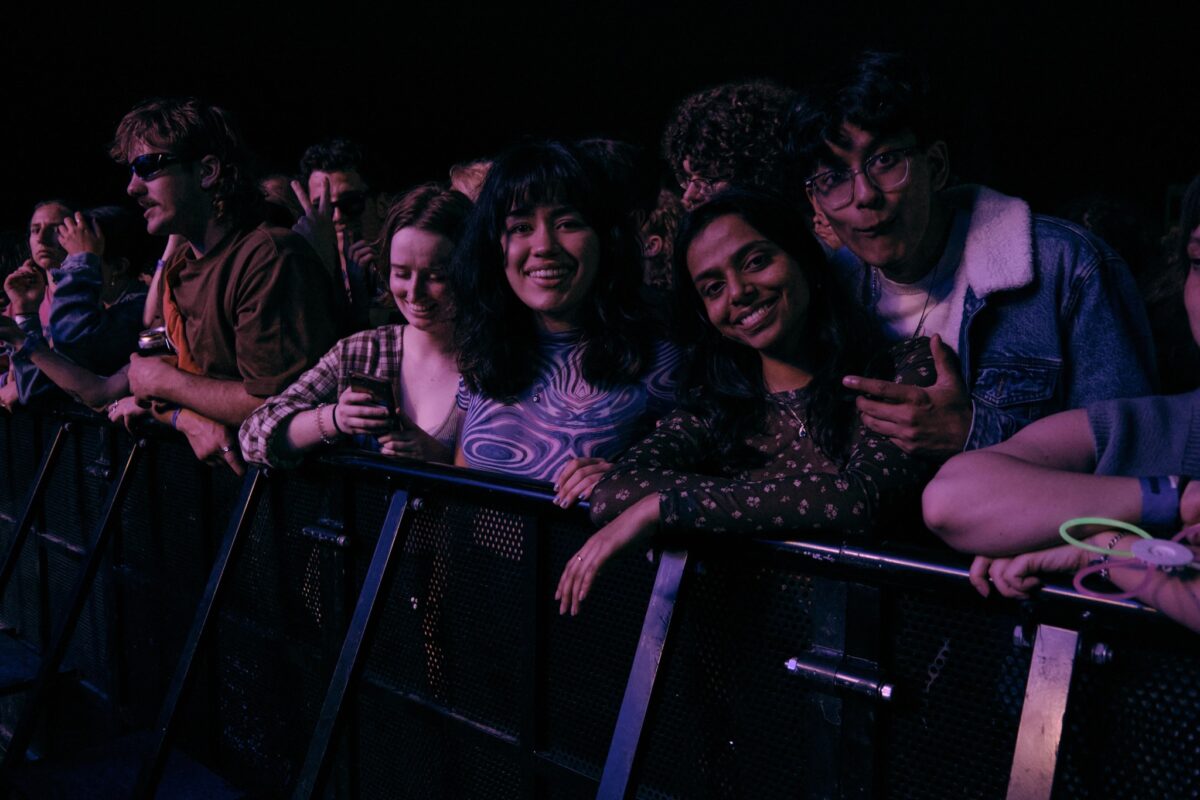 Saint Beryl 
ANU's own Saint Beryl started off the day with storm clouds churning above. Their set pulled my mates and I towards the siren call of Phoebe Bridgers' 'Kyoto' ringing across Kambri. After passing through the security check, I was immediately hit by Burgmann's BNO Band using their energetic vocalists and explosive horns section to breathe new life into every song they covered. Together they teased a wild crowd out of Lorde's 'Green Light' and showed just how hard a student band could rock a professional stage.
However, after the crowd dispersed at the end of their set was when the sobering reality of Friday Night Party started to hit. With low ticket sales and few big early afternoon draws, the generous site on Fellows Oval emptied out. As one instantly memorable partygoer kept dancing, the rest of us were left with not much to do but find a bean bag and wait for the next set.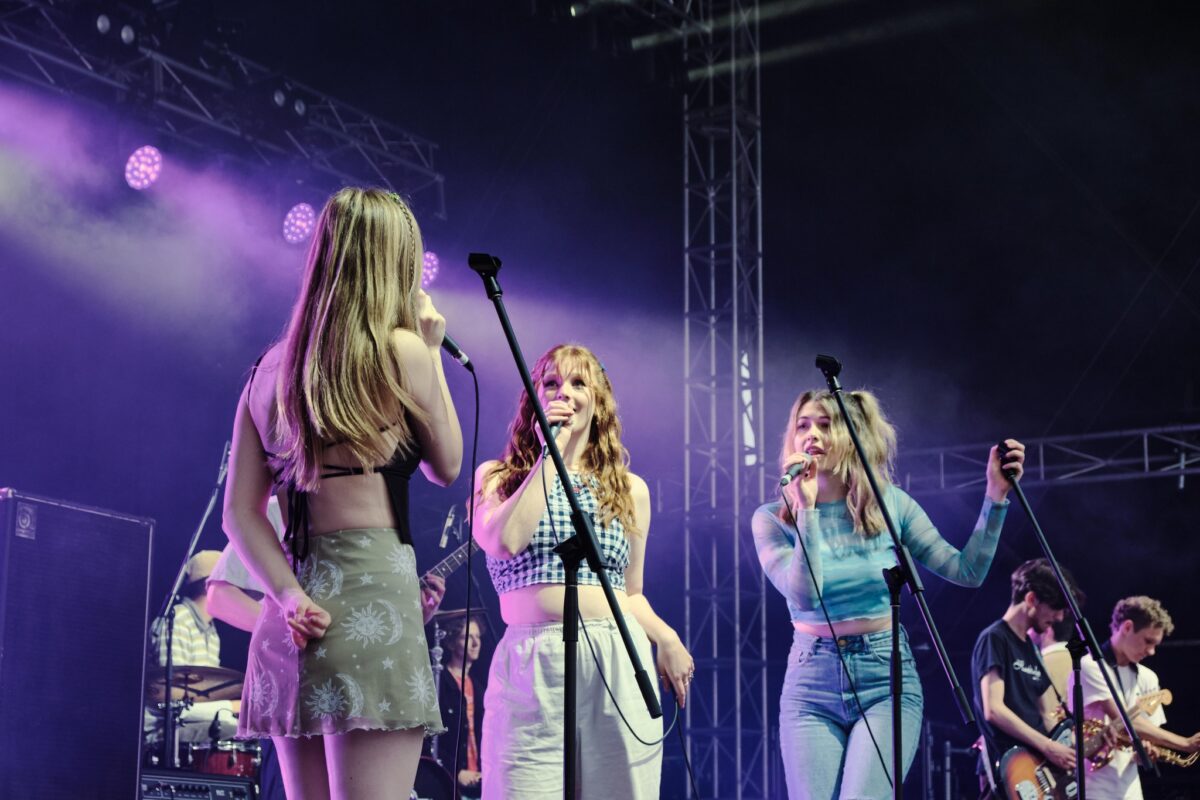 Sputnik Sweetheart
Almost in reaction to the low-energy start to the day, this four-piece band of Canberra locals came with one goal, to get the relatively small crowd moving. It's hard to think of a more iconic Bush Capital experience than jamming out to these guys on a cloudy day underneath the Telstra Tower. With their signature Alt-Rock sound and Aussie Grunge aesthetic, Sputnik Sweetheart brought their best material. Kicking off their set with the energising 'Lindy Hop' and then, without pausing for a breath moving into 'Us Girls' gave the event a much-needed kick into action. Their set rushed by wildly and set the tone for the fast-paced night to come.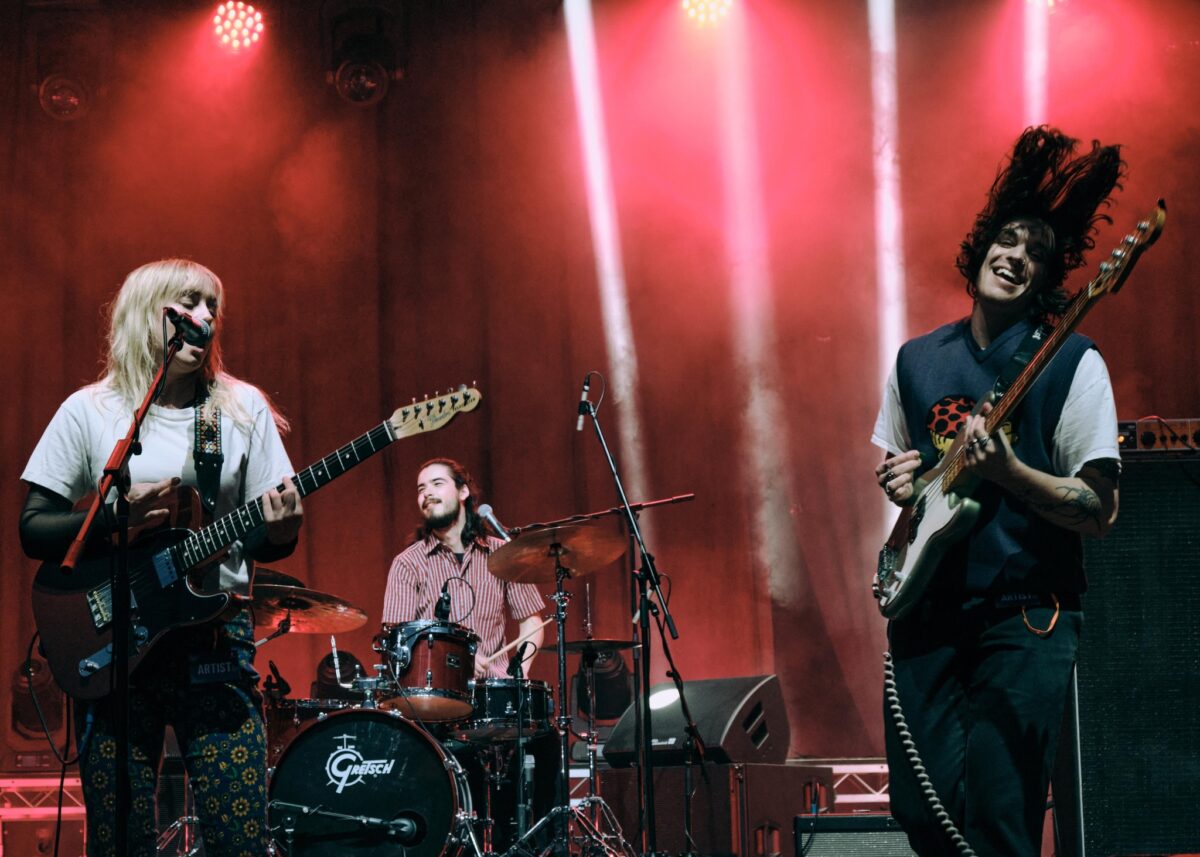 Birdz
Nathan Bird, AKA Birdz, describes himself as "a proud Murri man with Badtjala, Juru, Scottish and Melanesian heritage". The Australian rap legend came onto the stage with the sun setting, passionate and ready to play the music he sees as a "declaration of survival". After winning the crowd over with the charged anthems 'Black Child' and 'Aussie Aussie' he masterfully controlled the energy of the growing festival. Tempering the frenzied mosh's energy with the emotive 'Fly' and closing with his definitive 'Bagi-la-m Bargan', Birdz closed his set on a powerful note. In a week filled with discussions around Australia's tenuous postcolonial identity, Birdz 'politically driven sound reflected his valuable personal experience, creating an evocative shared moment with the crowd.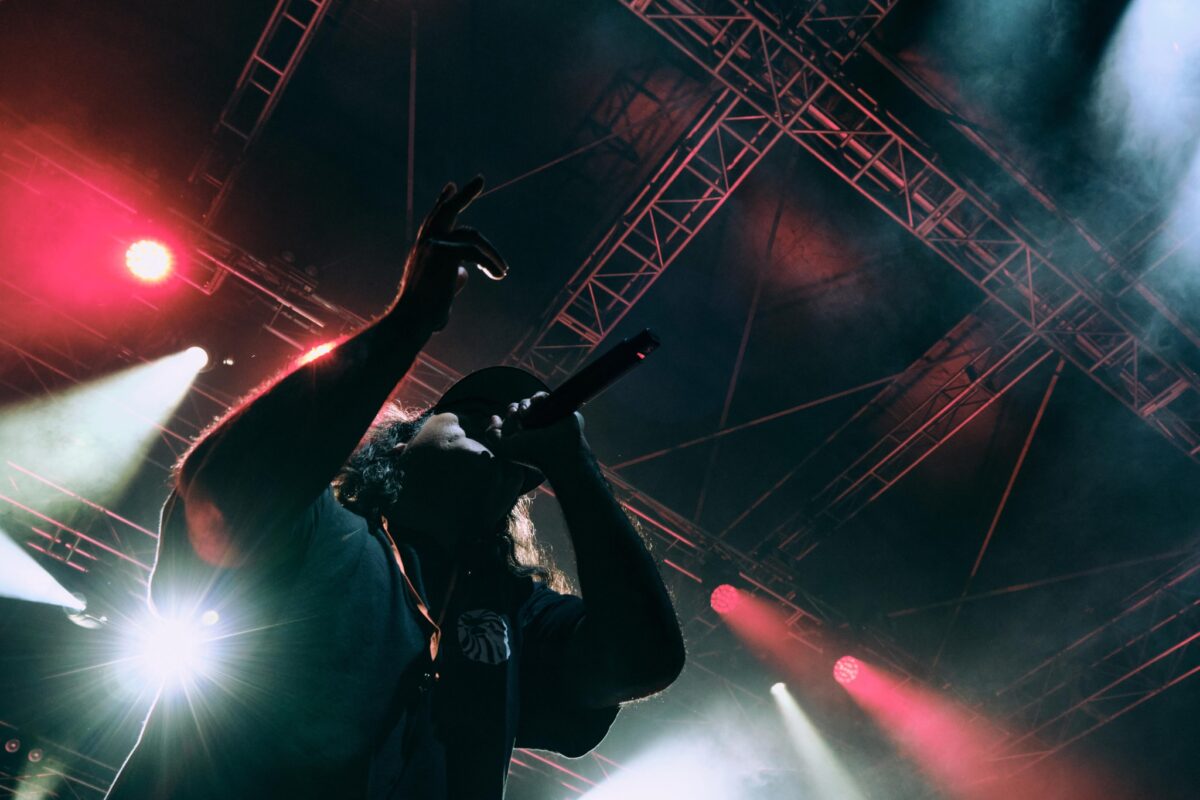 The Lazy Eyes
After becoming the unexpected openers of this year's Splendour in the Grass, the Lazy Eye's are launching their career with some serious energy behind them. The band had some recently acquired die-hard fans to satisfy and, as an act just building their reputation, immediately needed to win over the rest of the crowd. As Australia's newest Psychedelic Rock offering, this group of high school friends seem set on carving themselves a place in the genre's history alongside acts like King Gizzard and Pond. Opening with tracks 'The Island' and 'Fuzz Jam' from their April 2022 debut Album Songbook, they quickly introduced the ANU to their unique sound. Their synth-pop cover of the Bee Gees ''More Than a Woman'', from Triple J's Like a Version was a highlight of the night. Especially considering this was the first time they've played it for a live crowd. Closing their set with the experimental and mood-shifting 'Where's My Brain???' The Lazy Eye's had the now fully assembled, hundreds strong sea of students absolutely ready for more.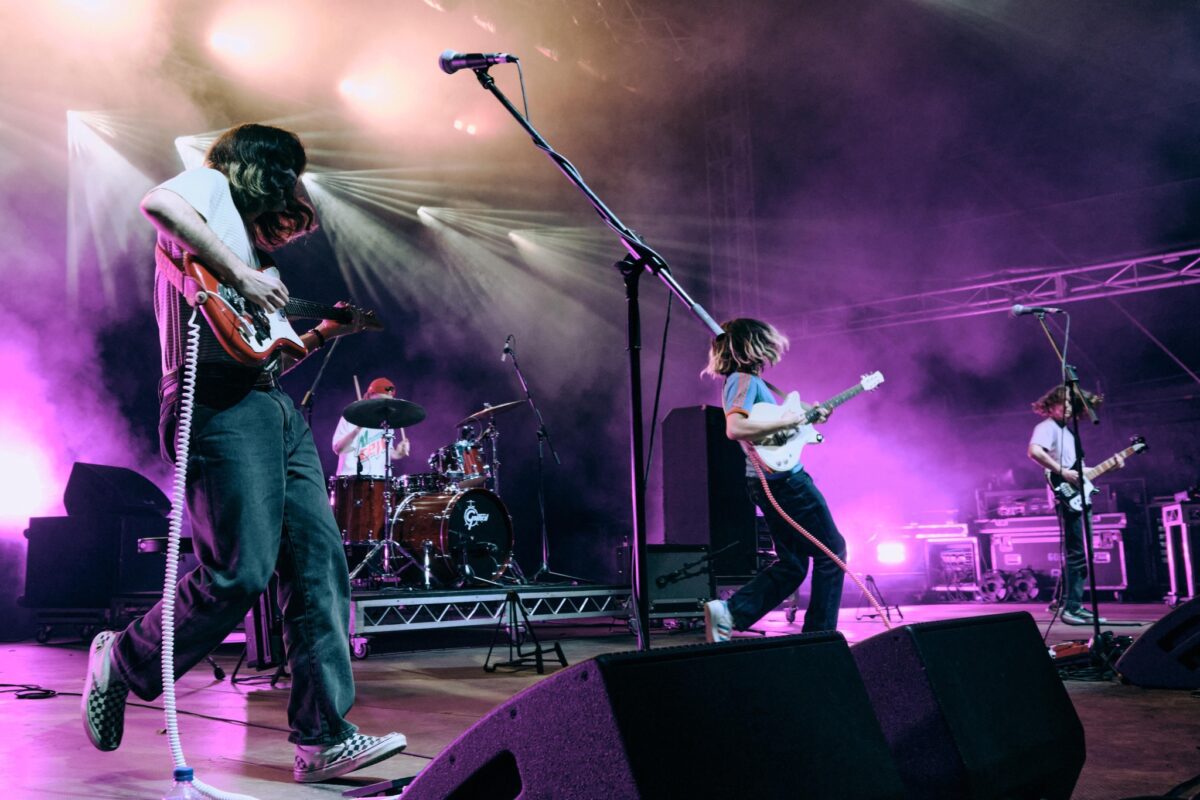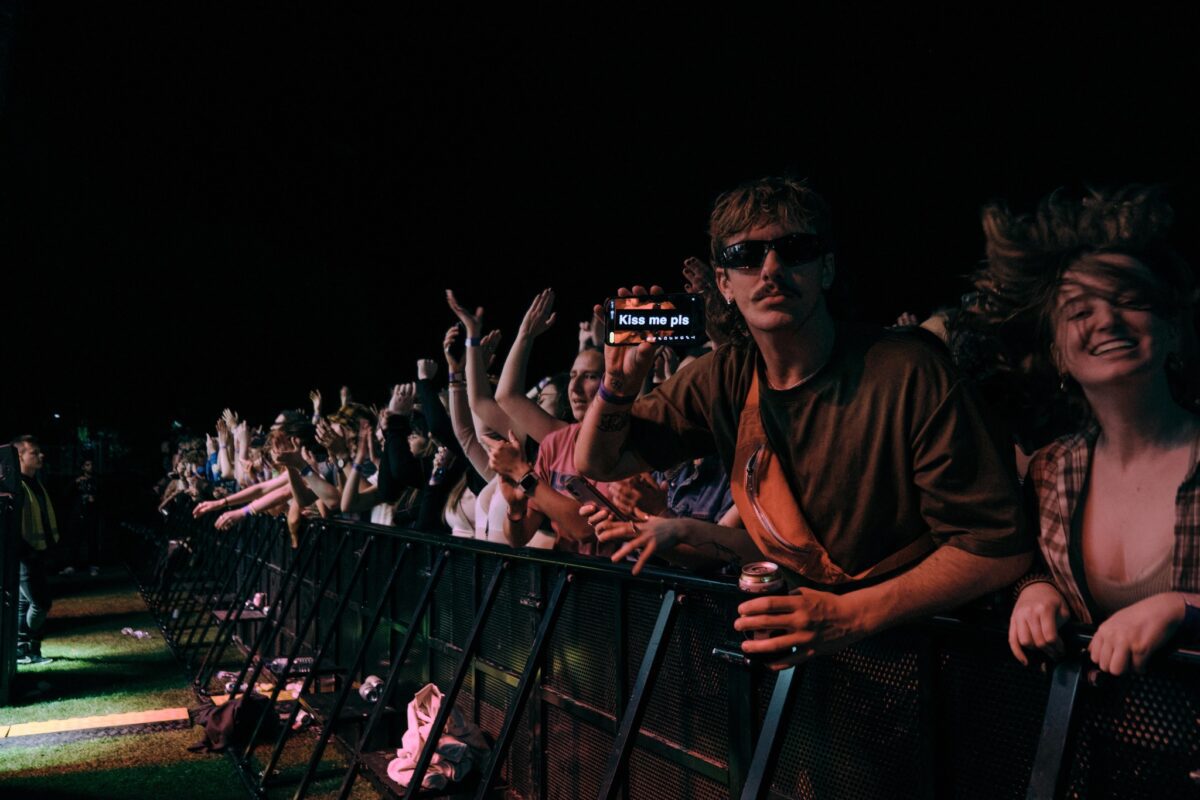 Confidence Man
With heavy rain and severe wind predicted for this point in the night, Brisbane's Confidence Man shrugged off the dire forecasts. Bringing their well-choreographed, quick change-filled routine to a miraculously storm-free night the Indie Electro Pop group lit up the stage. The absurdly confident leading duo of Janet Planet and Sugar Bones showered fans with champagne between their tried and tested hits 'Does It Make You Feel Good' and 'Boyfriend (Repeat)'. After falling in with a group of die-hard fans and singing along to every song I knew at least half the words to, I was definitely feeling the magic of their set. Treating their audience to a series of dramatic and festival-worthy looks, the band really brought their self-reported "own portable rave" to Fellows. Once they had wrapped up their set and left us with their classic 'C.O.O.L Party' I'd been thoroughly convinced that, to quote the track. "I've been to heaps of parties . . . and to be honest, this one is the best. It's the Party of the Year"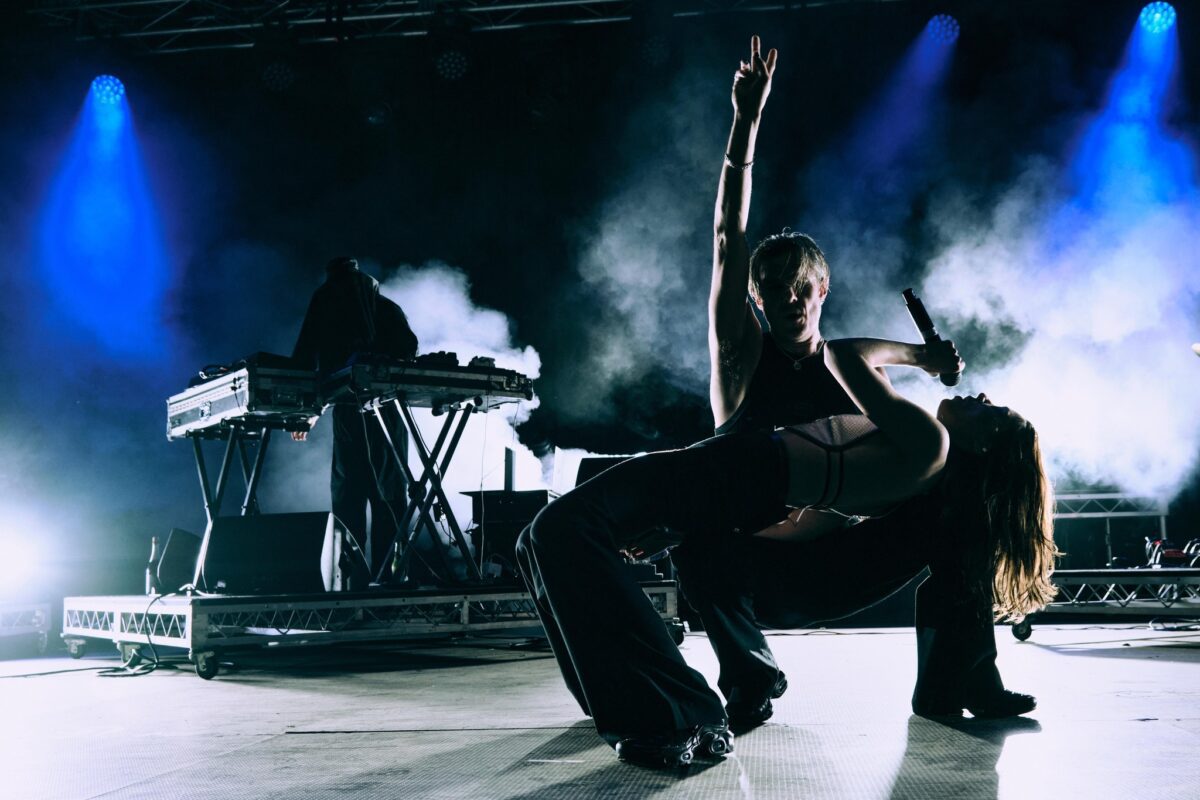 Skegss
With just the headline act to go, the night had already served up plenty of instantly memorable experiences and given me a new appreciation of some of my favourite songs. The energy I'd already given to the event brought me gently into Skegs's peaceful and nostalgic opening track 'Stranger Days'. Then, without a second's hesitation, the surf and garage rock trio of Byron Bay locals switched gears into their high-octane tracks 'Paradise' and 'Spring Has Sprung' ringing the festival's energy to a resounding crescendo and whipping up a few lightheartedly aggressive mosh pits in the process. Closing the night out with this iconic Aussie group then having rain finally start falling only seconds after their final song seemed like the perfect end to the night.
After bringing these acts together for one incredible night, Friday Night Party made good on its promise of being 2022's "biggest party on Campus". While avoiding catastrophic weather and concerns about low turnout, the event explosively capped off the year with one last big event everyone, even ACT Senator David Pocock, could get involved in. I can't wait to see another Friday Night Party in 2023 so that this exceptional ANU tradition can continue on and I can keep enjoying some of the country's biggest new acts right on my doorstep.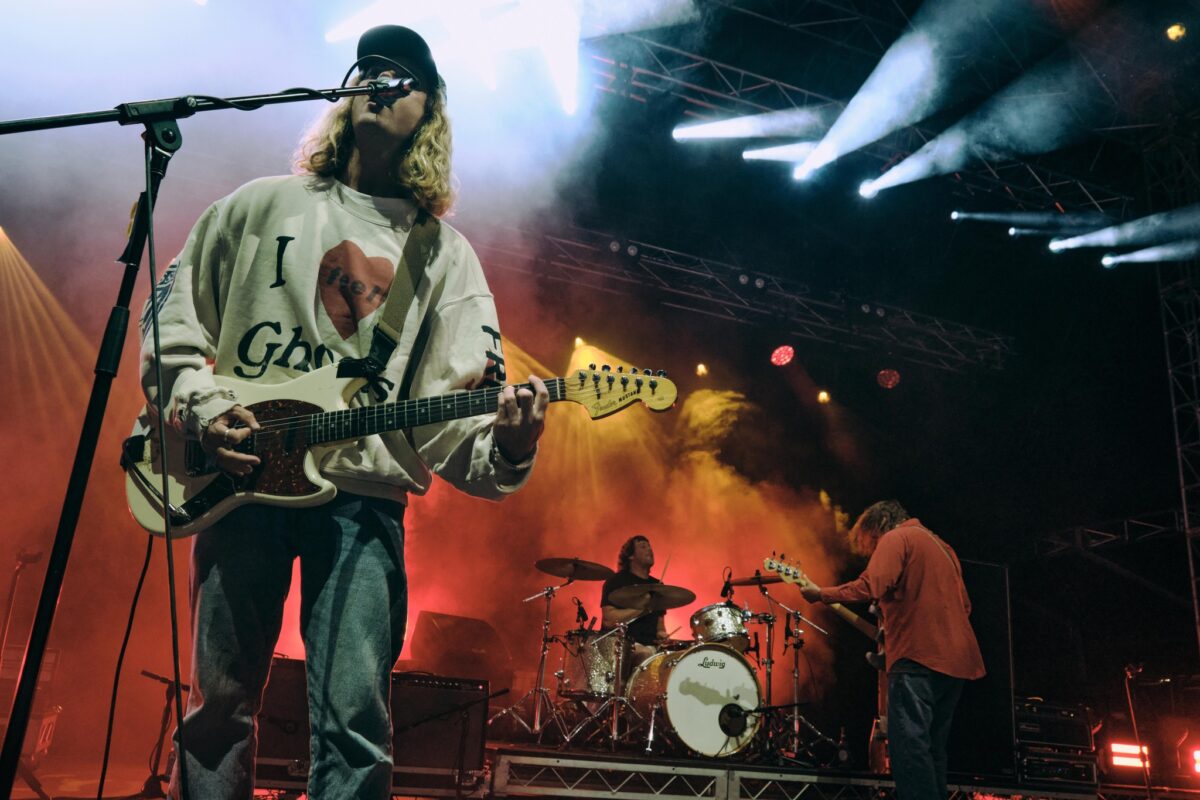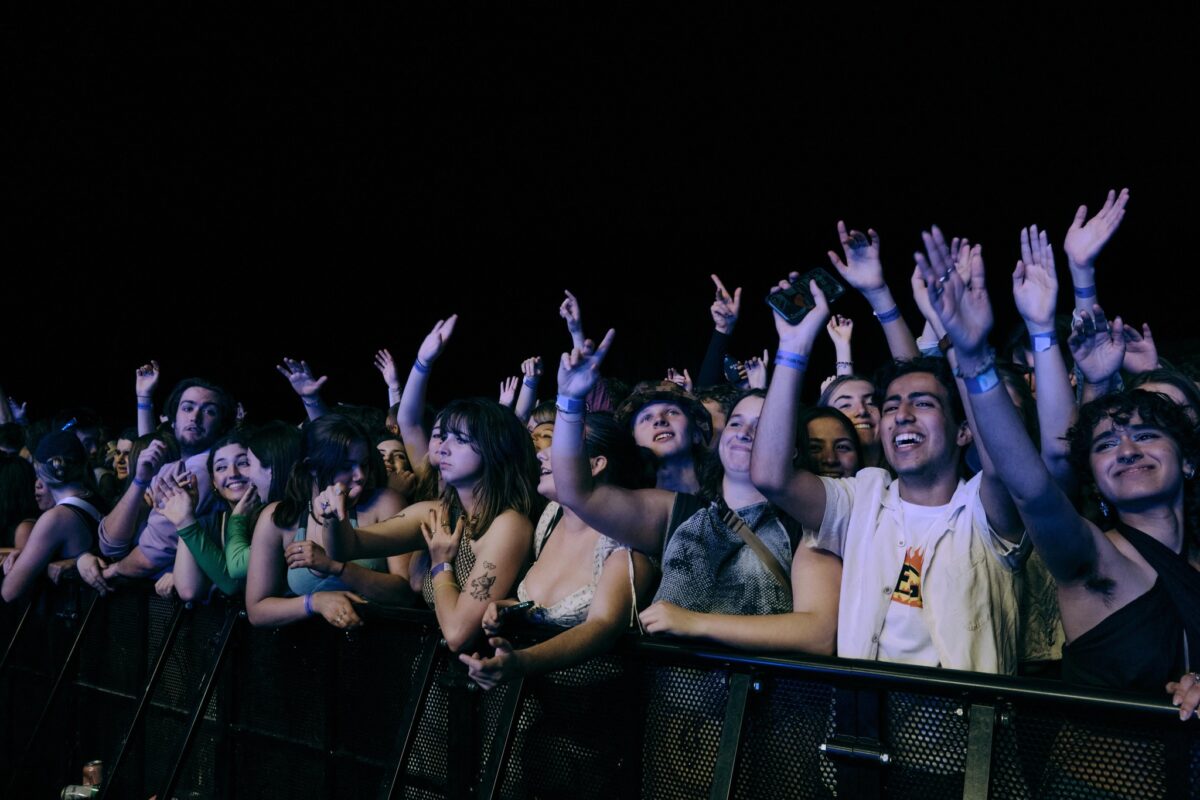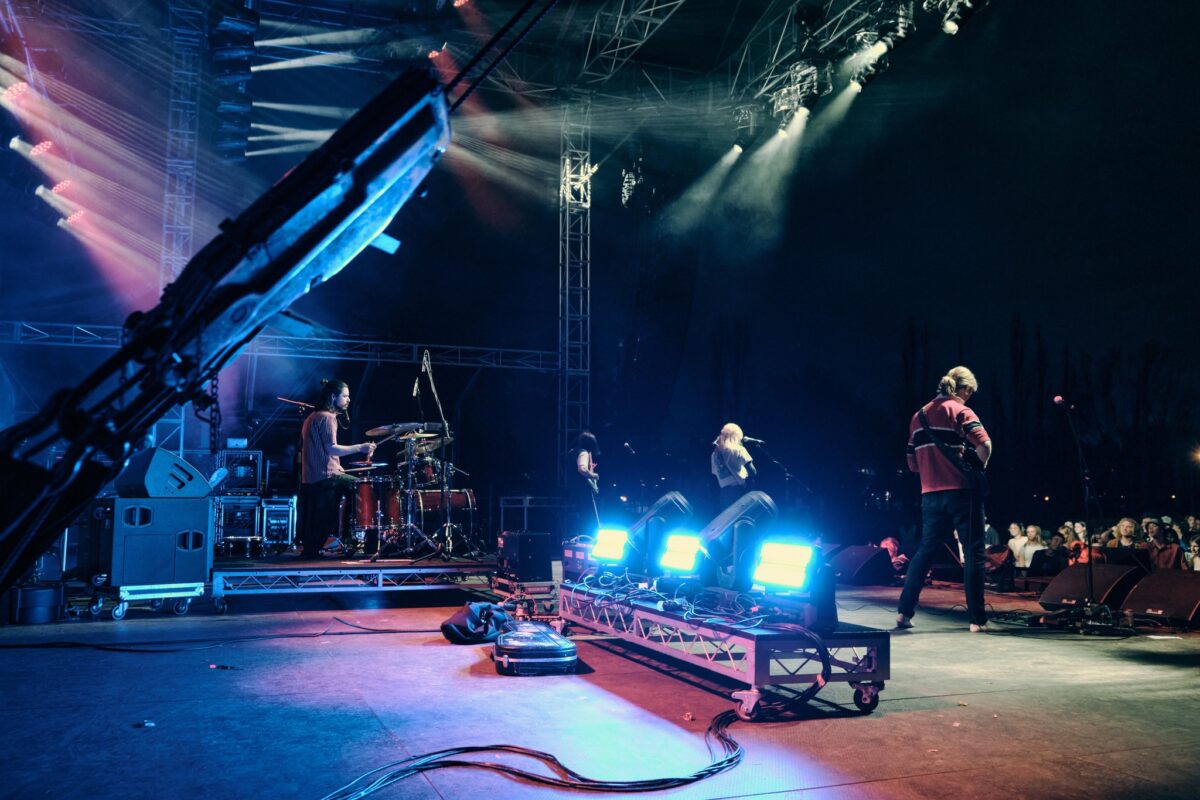 We acknowledge the Ngunnawal and Ngambri people, who are the Traditional Custodians of the land on which Woroni, Woroni Radio and Woroni TV are created, edited, published, printed and distributed. We pay our respects to Elders past and present and emerging. We acknowledge that the name Woroni was taken from the Wadi Wadi Nation without permission, and we are striving to do better for future reconciliation.