When you first think of historical musicals, what comes to mind? Maybe Hamilton? Any one if its more disastrous successors? Or maybe one that just managed to pull off the very niche genre of revisionist historical musical? My interest in SIX stemmed from a love of Horrible Histories. I loved that show and the way that it reframed history in all its disgusting messiness. So, this musical seemed like it would be right up my alley – a fun, feminist musical take that reframes our understanding of historical figures for a broader audience. But in many ways, this show challenged my expectations. I will also preface the rest of this review by saying I'm not typically the kind of person that seeks out musicals as my go-to for entertainment, but I was interested in what the show delivered and what it had to say.
SIX the musical repackages the historical lives of Henry the VIII's six wives into a funky, fun, pop-filled musical, brimming with energy and presence. The show, originally written by Toby Marlow and Lucy Moss in the UK, started in 100-seat theatres, and has gained massive popularity worldwide for its punchy and bright music, with runs on the West End in London and on Broadway. This time around it has been refreshed for Aussie audiences with an all-Australian cast consisting of the six wives and their ever-faithful four-piece band, the ladies in waiting.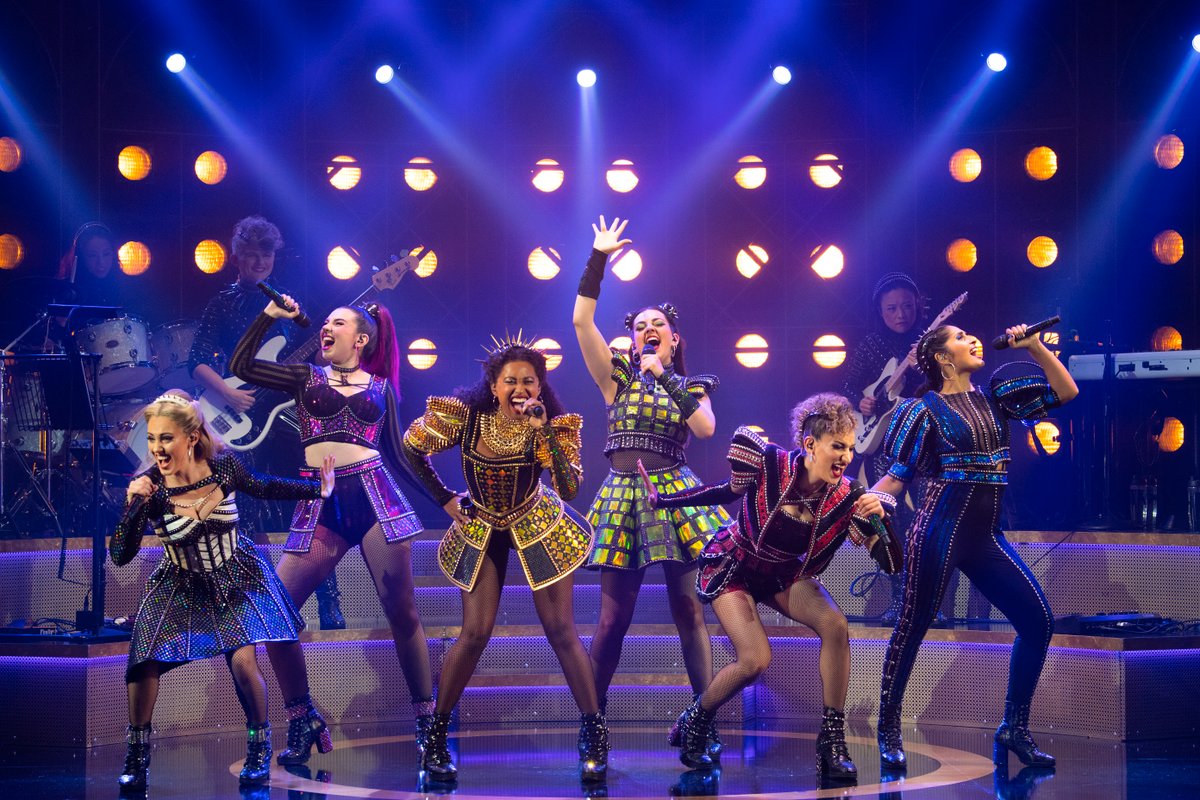 On a surface level, this show is everything it's advertised to be and more. Being provided the ability to see it on opening night (thank you to the SIX team for the ticket!), I was greeted with a plush purple carpet and a throne in the corner for photo-ops. When I went to sit down in the theatre, I was again greeted by a brightly lit purple stage with purple curtains. What's more, absolutely everything was covered in gold accents. The aesthetics in this musical were simple and repetitive, yet effective. I knew that I'd be watching royalty perform. And royalty they were.
The focus is immediately on the performers from the get-go. The stage is small, and the backdrops never change, there aren't any outfit or make up changes, so it is left entirely up to the characters to carry the show. If there is one thing I cannot praise highly enough in this review, it is the cast. The music was catchy, bright, and extraordinary, but without the cast to deliver it, it definitely wouldn't have been as moving as it was. Every performance was energetic, fast-paced and enthralling. Each actor brought their own energy to their character, and I couldn't take my eyes off any single one of them. The chemistry and rapport they had with each other and their band was equal turns witty and fun, whilst at points being heartbreakingly poignant. From the second their shoes peeked from out behind the curtain to the moment the performers left in a shower of golden confetti, I was utterly hooked.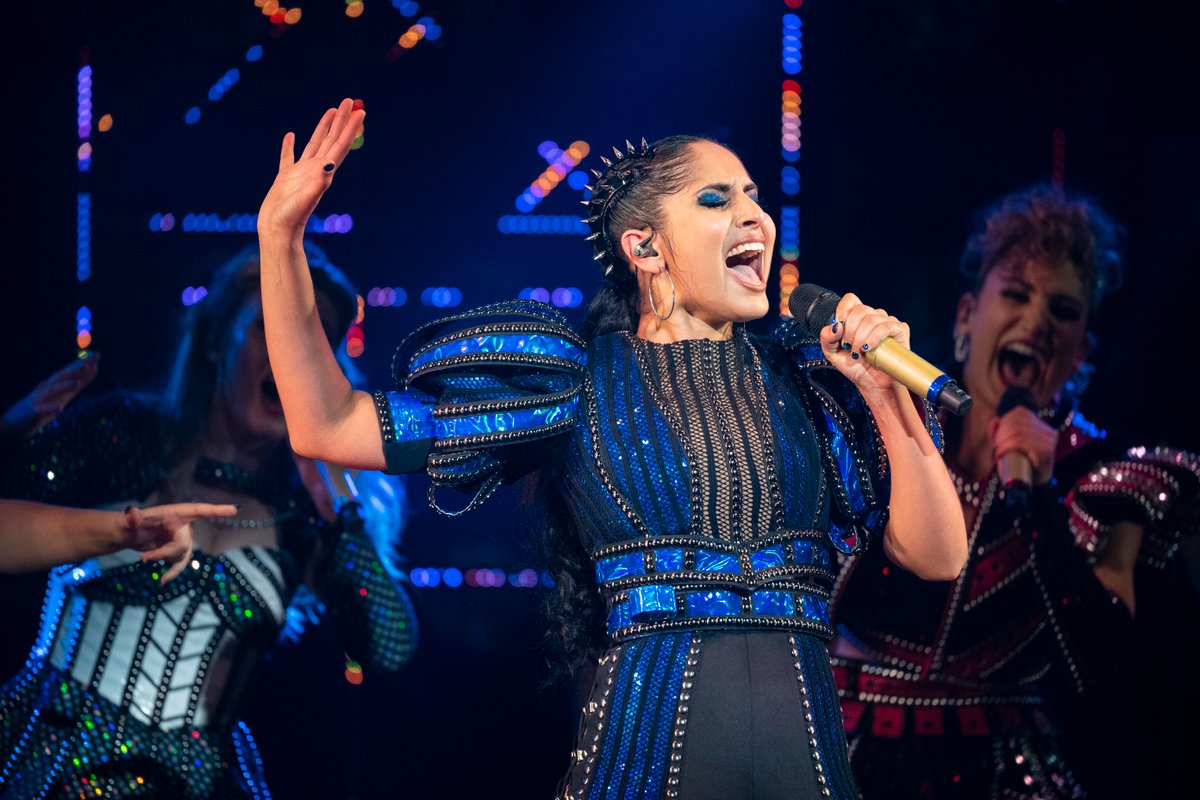 If you love high calibre performances, incredibly captivating songs, and actors with phenomenal stage presence, I cannot recommend SIX enough. But I think beyond that the cracks start to show a little. The messaging and themes of the story suffer in parts, partly because of the size of the audience the show's creators are trying to cater to and partly because of the song-heavy structure of the show. In terms of audience, SIX is written for the modern person, replete with rather obvious sex jokes and strange internet references (although if you were a kid, they'd definitely go over your head). Still, the musical tries to keep its feminist messages simple enough for anyone to understand, no matter their background.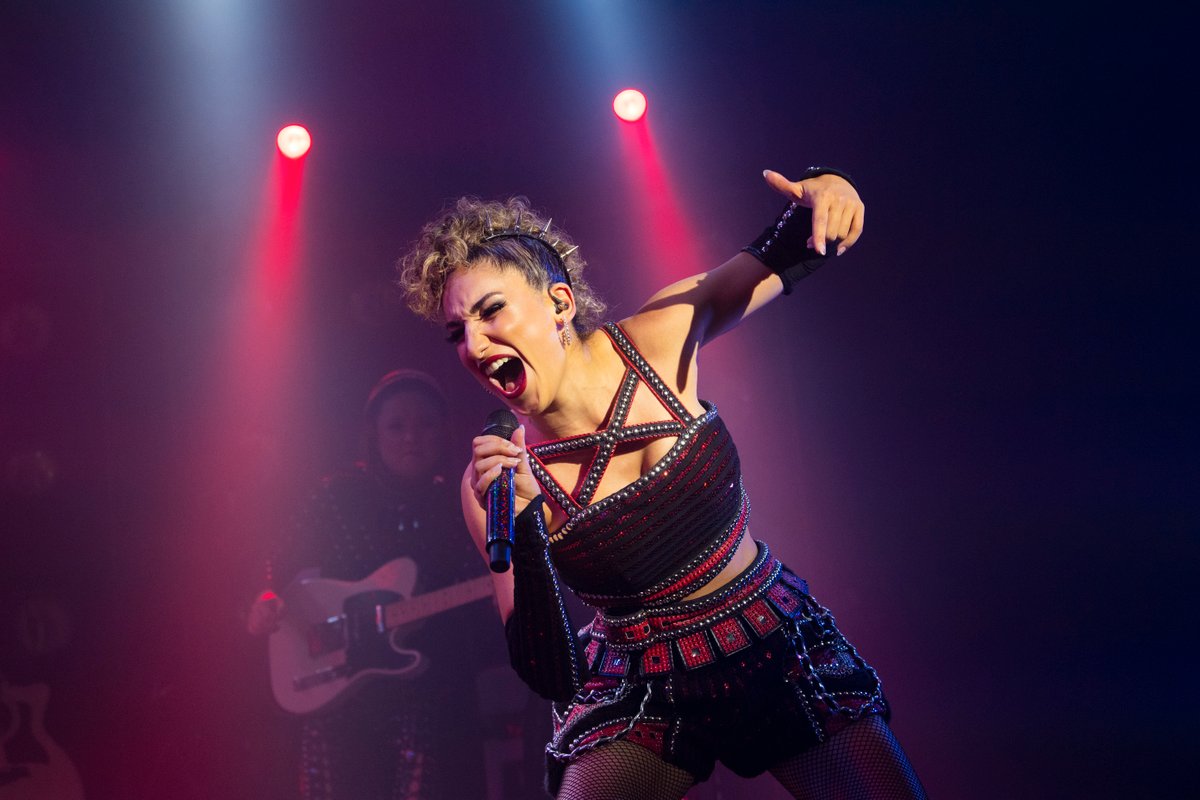 This is a trade-off that although not ideal, it is warranted. The plot also frames itself through the competition of trauma between the six wives as they duke it out through song on who suffered the most because of their marriage to Henry – I was glad not to see him at all. Initially however, I was still disappointed with this framing device. We don't need to see another story about women competing against each other, whilst unpacking all the traumatic events that happen to them. It's harmful and plays into the misogynistic frameworks that seek to divide women, rather than allowing them the support they need to heal on their own and maybe work towards dismantling such harmful cultural scripts.
Towards the end of the show however, Catherine Parr (played by Vidya Makan) makes note of this. She asks the audience and her fellow ex-wives, why are they doing this? Why were they on stage for the last hour comparing themselves and their trauma? Yet I don't feel like these questions were answered, even if they were addressed. There is power and merit in the act of reclaiming historical narratives about women through the systems and structures that force oppression on them (see the reclamation of the word "witch" and the history behind it). But again, the limits of the pop musical format present here, and the audience that SIX is attempting to reach forces this exploration to feel narrow, undeveloped, and lacking a lot of the grit needed. This fact, combined with the occasional and shallow attempts to relate to the modern woman (mentioning dating apps, phones, and the internet) leaves the important messages SIX wants to send about the reclamation of trauma, solidarity and female historical figures carving their own mark on history feeling highly performative.
I think that if you are a younger person, who has never encountered these ideas within feminist theory before, SIX is a great jumping off point and I would highly recommend it. Before even watching or hearing about SIX I had heard many of the songs before, and overall, it was a great musical for what it was. However, it fails at the depth it needs to truly call itself a piece of transformative feminist art. Despite this, it has all the pieces and building blocks to be all that and more, along with the entertainment value to match. And ultimately, I'm still glad that we get to hear the stories of these women, even if in the end, it isn't quite what I was hoping for.
SIX the musical will be running at the Canberra Theatre Centre until the 15th of May. Tickets can be found here. If you miss out here, which I hope you don't, the show will also have a run in Adelaide from the 21st  of May to the 12th of June and Melbourne from 17th June onwards.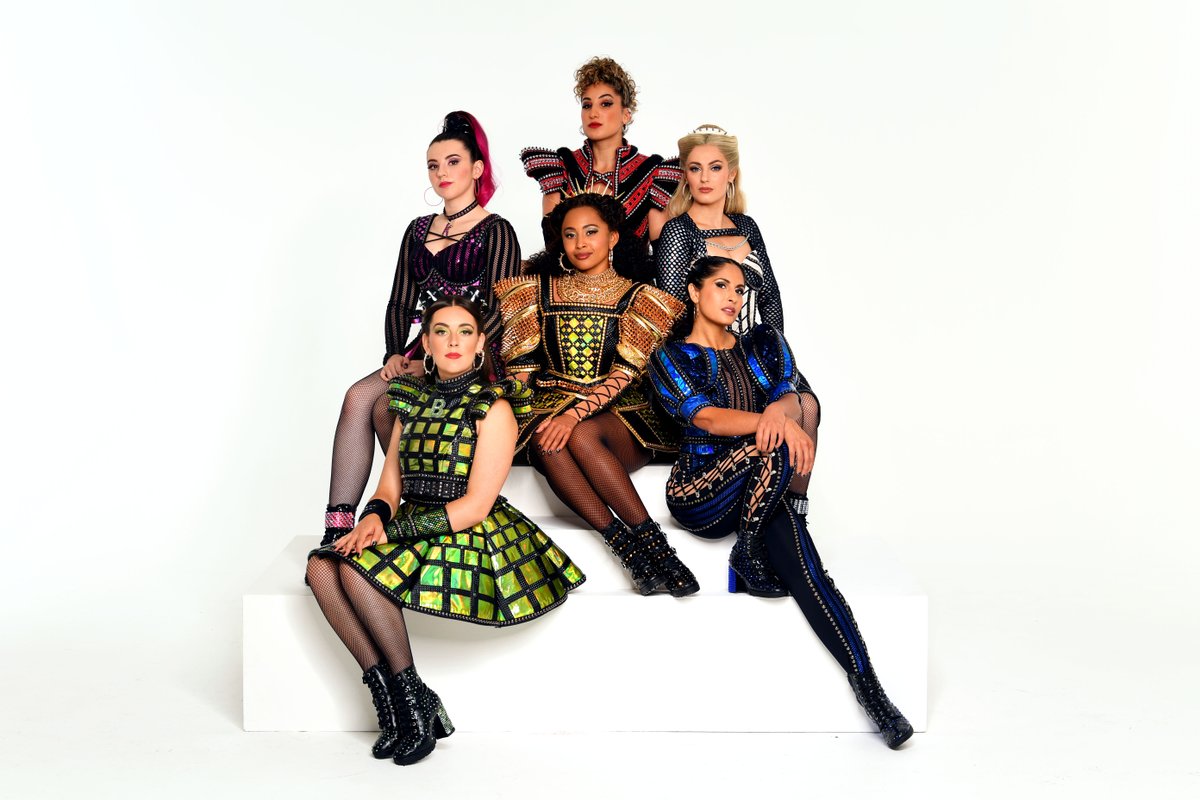 We acknowledge the Ngunnawal and Ngambri people, who are the Traditional Custodians of the land on which Woroni, Woroni Radio and Woroni TV are created, edited, published, printed and distributed. We pay our respects to Elders past and present and emerging. We acknowledge that the name Woroni was taken from the Wadi Wadi Nation without permission, and we are striving to do better for future reconciliation.