Hey everyone! I know it's getting close to crunch time as we enter week 12, but I hope you still took the time out to check out one of great Canberra artists mentioned in last week's guide – whether it was on a Friday night at Mr Wolf or at an art gallery on Sunday morning.
If not, here are this week's events!
Clear your schedules for Monday 29 May as Canberra's Parliament House will be hosting Q & A for this week. The special edition is notably in honour of the 50th anniversary of the 1967 referendum as well as 25 years since the Mabo decision. The referendum, achieving an unprecedented 90.77 per cent 'yes' vote, recognised First Australians in the Census and a constitutional responsibility of the Commonwealth to Aboriginal and Torres Strait Islander Australians. Although the panel is yet to be confirmed, the audience is bound to fill up soon so make sure you either register soon to be part of the it, or catch it on ABC at 9.35pm.
Reload Bar is screening Tommy Wiseau's 2003 cult classic The Room next Sunday 28 May. As you may have heard, the notoriously awful classic features glaring plot holes, nonsensical editing and stars the man himself: Wiseau. Head to Reload for the chance to win prizes for heckling the best insults.
Beginning Monday 22 May, ANUSA is holding their Less Stresstival. Events to help you de-stress and keep yourself in check throughout this exam period will run until 2 June. Here are some of my favourites, their location, and how to sign up:
Monday 22 May: Free morning yoga, hosted by ANU Sport and ANUSA, and rock climbing (limited spots available!) 2pm – 4.30pm at ANU Sport.
Tuesday 23 May: A petting zoo will be outside God's from 12pm – 3pm, hosted by Noah's Ark Petting Zoo and ANUSA.
Wednesday 24 May: Free tacos from Fast Forward Food, hosted by The Economist, 10am Union Court.
Wednesday 31 May: Bubble Soccer hosted by ANU Sport and ANUSA from 11am – 1pm (meet at ANUSA).
They will also be giving out stress-less packs, so look out for that during the week!
This Friday 26 May is an exciting one, with Set Mo's house grooves back at Wolf, showing no signs of slowing on their crazy phenomenal accession to fame in 2015. On their single 'Chasing Forever', Set Mo say – 'We wanted to describe the bittersweet journey when stepping out of your comfort zone and taking the risk of pursuing something greater than your current situation.'
The Makers and Shakers Market, a popular indoor market from Melbourne and Sydney, features 50 makers of homewares, fine foods and lifestyle products. The event will run on Monday 27 May at Albert Hall from 10am – 3pm, and aims to provide the community with an affordable and fun place to show, sell and shop for their homewares. Applications are still open if anyone is interesting in holding a stall themselves!
Head to PJ O' Reillys on May 26 at 3pm for Philosophy and Wedges EP2: Attack of the Cosmos. Created by ANU philosophy circle, the event will feature guest speaker Jason Grossman and delve into the philosophy of science, statistics and the cosmos.
I would recommend heading to the Front Gallery and Café on Saturday 27 May, if you're not too busy, to see The Doctrinaires performing live amongst a whole night of indie folk. Joining them will be Grace Turner, bringing her warbling guitar tones and ethereal voice from Newcastle to Canberra, and Sam McNair, a Canberra native whose emotive songs have been described as 'alternative country'. The night starts at 7pm with $5 entry.
Next Sunday 28 May the Raiders will take on the Roosters at GIO in Round 12 of the NRL. Although those of you who have grown up supporting Sydney your whole life will be clear on what colours you'll be wearing that night, remember not to neglect your new home team!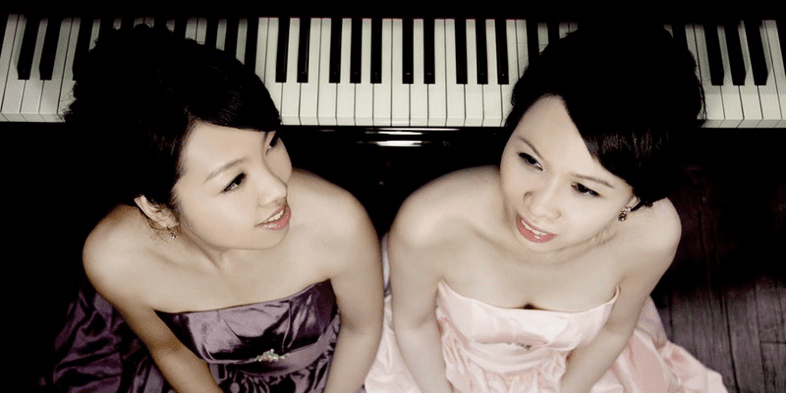 Also on Sunday is a performance by the Australian Piano duo Folkloric Enchantment at the High Court of Australia. Dr Vicky Yang and Dr. Candidate Maggie Chen, who began their collaboration in 2003, will take their audience around the world in 60 minutes, as their blend musical elements from both the East and the West. This performance sounds riveting, containing Chinese melodies peppered with imaginative Russian harmonies. Registration to see this performance can be done here!
Anyway guys, I hope you've enjoyed Woroni's first event guide this semester and found the events interesting and accessible. Good luck for your exams and have a fun relaxing holiday!
We acknowledge the Ngunnawal and Ngambri people, who are the Traditional Custodians of the land on which Woroni, Woroni Radio and Woroni TV are created, edited, published, printed and distributed. We pay our respects to Elders past and present and emerging. We acknowledge that the name Woroni was taken from the Wadi Wadi Nation without permission, and we are striving to do better for future reconciliation.