On Friday night of Bush Week, Woroni sat down with Maxwell Ashurst, Secretary of the ANU Board Games Society and an enthralling conversation ensued…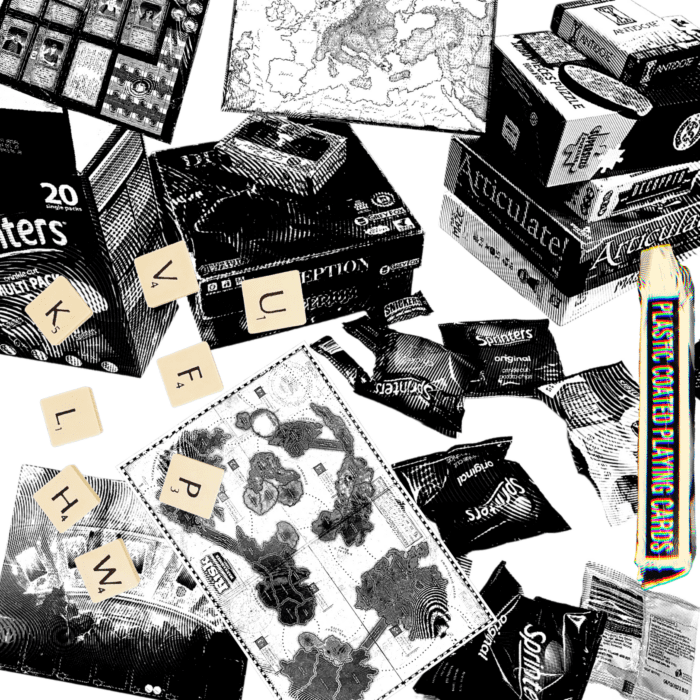 Max, how long have you been involved with the Board Games Society?
My entire degree I've been here. When I was a first year I came along to one of these events and it was a really friendly and welcoming place. I wasn't the most social person and I found the people here to be really friendly and it's a really chill place. Everyone is very accepting and willing to teach stuff and you can focus on the game instead of the social interaction so it's a bit easier if you're not super into chatting with people.
So board games are a good lubricant for conversation?
Yeah, yeah definitely I would agree with that.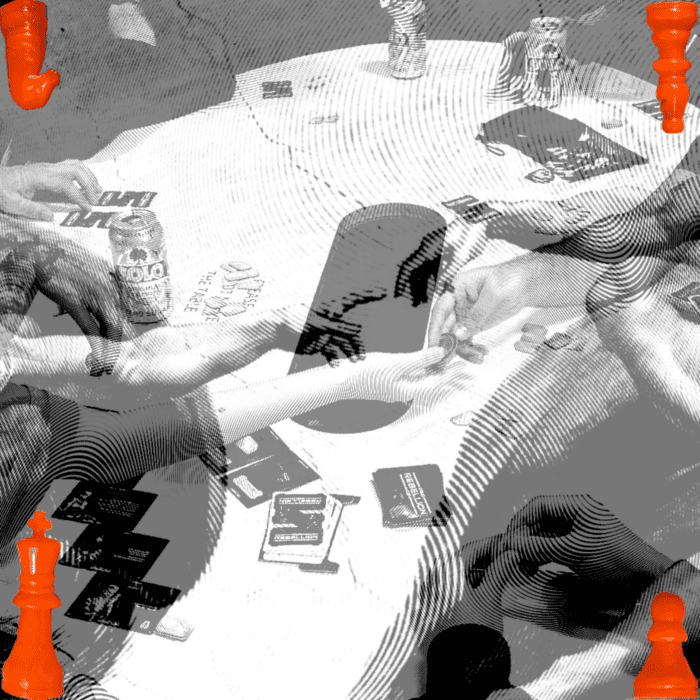 And how long have you had a leadership position?
For the past three years I have. I actually took over from the founders of the society. [The society] was originally set up at Burton & Garran Hall and they moved over to the ANU when some of the people there left the hall. The original leadership all graduated at the same time so we had a brand new Executive team which is a bit scary to get involved with but yeah we've been trying to make it work.
What do you think the Board Games Society means to the broader ANU?
I think it's just a really friendly and welcoming place. I see a lot of people attending these events that would not necessarily fit in with a lot of other clubs and societies because of that social lubricant factor. You don't have to be physically able like with many of the sporting societies or you don't even necessarily have to be super involved in the events; you can just come and chill, have pizza and just get to relax. So that's really good. I think of it as a way that anyone in the community can join in.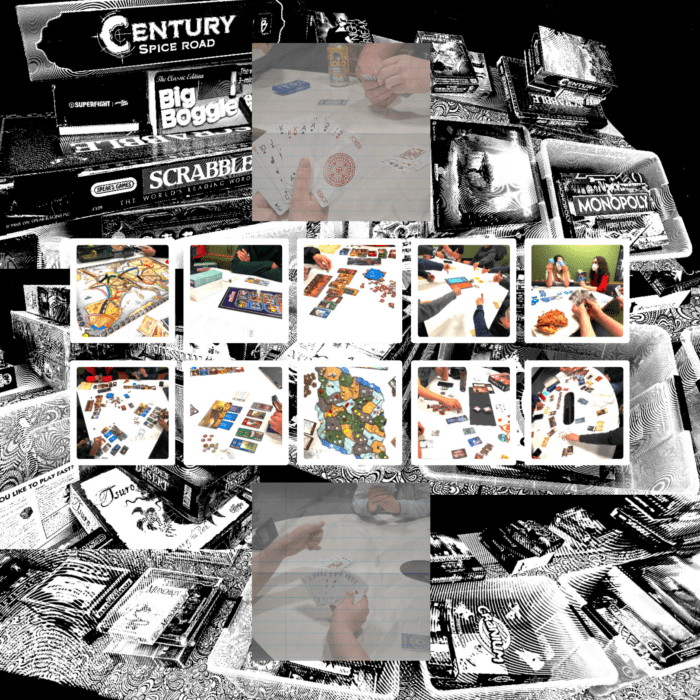 So inclusivity is really important…
Yeah!
Why do you think someone should come to a Board Games night?
I just think that it's fun! You get to chill and play games. It's a really good way of finding a social environment where the focus isn't necessarily on the people so you don't have to really—the focus won't be on you opening up and sharing your secrets or anything and some people are uncomfortable with things like drinking or dancing or some of the more social things. So it's an event where you can just do a more relaxed task if that makes sense.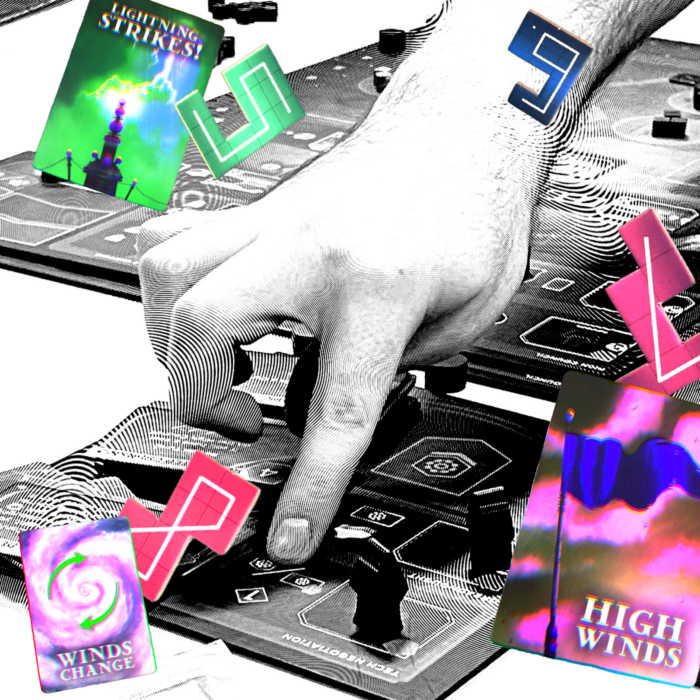 Would you say then that the Board Games Society, for those factors of not being about drinking, dancing, sport, or talking about yourself too much, operates in a niche at ANU?
Yeah definitely! And it's not for everyone of course. You do have to be kind of invested in the spirit of a board game and some people find that others are too competitive or it's not quiet in these rooms either, it's a very loud environment so it can be a bit intense for some people for sure. But it is one of the avenues  you can get involved with some events.
And what is your personal relationship to board games?
I have always really enjoyed optimisation problems and I really enjoy the very heavy strategy style where it is just really interesting to solve a puzzle and have other people around me also solving this puzzle. It's an itch you don't quite scratch with solving a maths optimisation problem when there is actually a physical other person that is trying to beat you and you are wrestling in a mind game like a chess situation where you are both frantically trying to solve something. But these games also have these beautiful themes and environments and worlds that—like chess is interesting but it's just wooden pieces whereas you can have these magical games like Dune where you're exploring this desert planet or terraforming Mars or trying to plant trees and make oceans and that type of thing. The theming also appeals to me.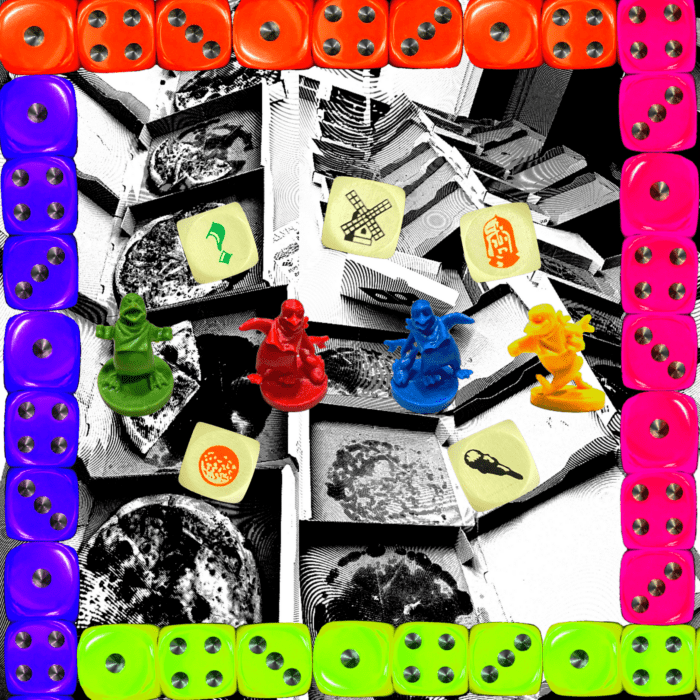 So you really like the immersive aspects as well…
Yeah definitely and it's the puzzle solving where you're trying to figure out the best move and it's quite complicated.
Do you think you have to have a good imagination to play board games?
Yeah some of them like Dixit or like some of your Codename or things you know you have to be on the same wavelength and have a good imagination with your word association but like I wouldn't say you need a particularly strong imagination to play some of the strategy games you know you follow the rules and go ahead. Like I'm not sure if my imagination is that great to be honest! [laughs] So yeah I think it really depends.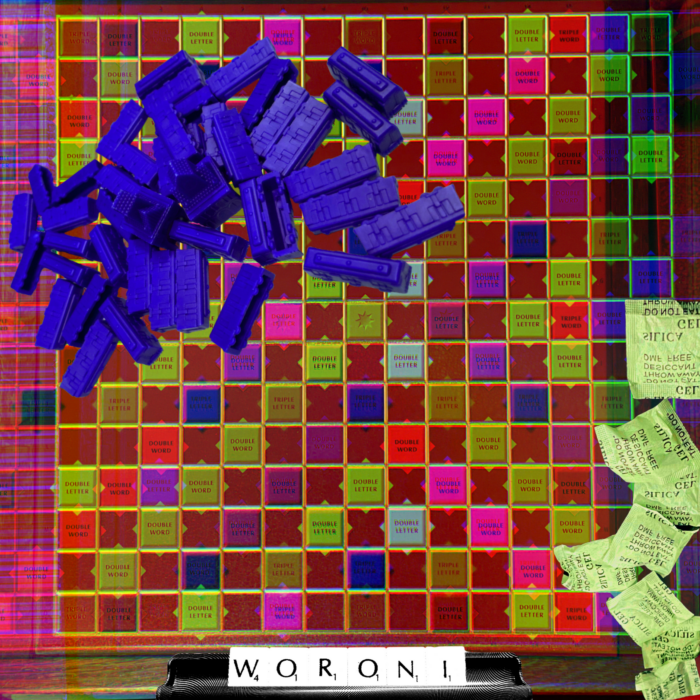 What is your all-time favourite board game?
At the moment it would have to be this Dune game. I just picked it up and it is doing a lot of really cool things and I enjoy it. It mixes quite a few genres but I've gotten into various different things. The nice thing about board games is that there's so many different genres: you've got your social deception games where everyone is going crazy and throwing the table and getting angry at people lying and deceiving each other; and then you've got your chess which is this quiet, thoughtful, meditative game where two people are just battling it out and everything in between. There's the creative games like Mysterium which are co-operative or really cut-throat competitive games where you are using your soldiers to kill the other players and every step forward you get they have to take a step back and it's really nasty. There's a whole genre of things which is great to explore too.
Think your name would look good in print? Woroni is always open for submissions. Email write@woroni.com.au with a pitch or draft. You can find more info on submitting here.