From 2023, the College of Arts and Social Sciences (CASS) will not offer the Bachelor of Archaeological Practice, Bachelor of Classical Studies, Bachelor of Development Studies and Bachelor of Middle Eastern and Central Asian Studies. In Week 5, CASS held a town hall to address students' concerns about these disestablishments. The event swiftly, yet predictably, turned combative, as outraged students packed the room to defend their education.
CASS Associate Dean of Education, Associate Professor Geoff Hinchcliffe, and Dr Lucy Neave, Associate Dean of Student Experience and Integrity hosted the town hall. The Associate Deans made a number of points throughout their hour-long dressing-down. Here are the highlights:
It's all about administrative efficiency… Well, mostly.
Staff drilled over and over that: More named degrees means academics have less time to work on teaching and research as they are bogged down by administrative tasks. But critics claim the choice to disestablish several degrees is part of a greater pattern. As one impassioned student pointed out, "There is a logic to all of this. It's a logic of profit."
Even Neave had to confess that the degree cuts are "partly about administrative costs". When questioned, she admitted, "…there is a corporate logic in universities. It's a problem for all of us."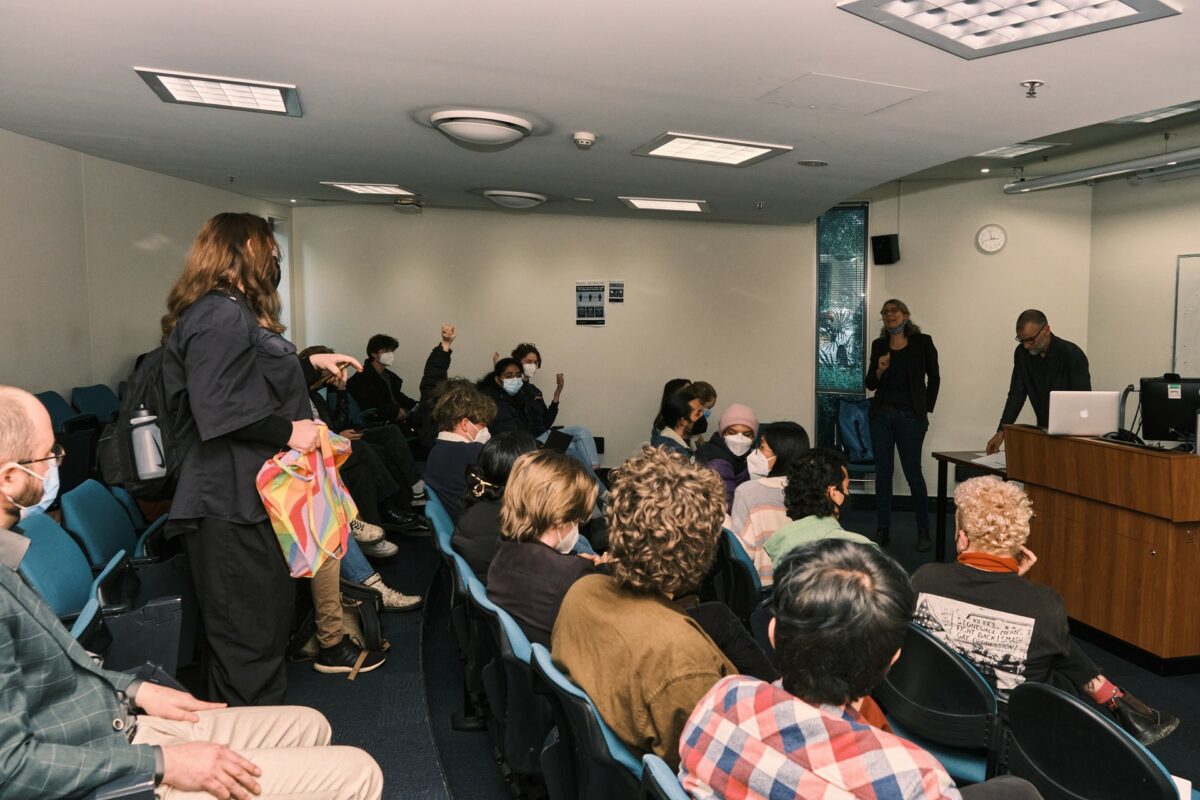 "We are committing to the BA." 
Students attending the town hall raised concerns about the possibility of transitioning to a University of Melbourne-style system with fewer degrees, compulsory breadth courses and little opportunity for in-depth specialisation in undergraduate study. The Associate Deans' response: "We're not trying to be the University of Melbourne in the short term." [emphasis added]
No course cuts! But here's why we need course cuts.
While Hinchcliffe vehemently denied these changes would lead to more course cuts, he did spend a large chunk of the 1-hour forum justifying course cuts. He explained that course availability is all about convenor availability. As academics come and go, so too will the courses that they run. The advantage of this is that courses are taught by experts in the field.
However, this doesn't line up with the lived experience of many CASS students who have seen their course options dwindle over the years. One Development Studies student spoke to the frustration that many experience,
"I'm a very organised person. I planned my degree since first year and picked all these options… I checked recently and courses I was planning to do aren't being offered anymore."
"You're saying that there are no course cuts and that they're will be no course cuts but there clearly are and you're not listening to the experiences of students in this room."
The number of staff leaving the university has drastically increased in recent years. The ANU cut 352 jobs between June 2020 and December 2021, despite a net $232.4 million surplus in 2021. This might partially explain the reduced course availability.
"No one's mentioning any of the wins."
Hinchcliffe argued that the negative press around cuts is far from what academics are actually experiencing.
"Go and talk to the people in Archaeology," he said. "They are so bemused because all they're hearing is all this negativity. You know, people going on the radio and talking about all this negative stuff. They're like: this is crazy. We've got new hires. We've got this new Indigenous [sic] scholar joining us. We've got an Indigenous course getting up. We've got so much positive stuff that we love to talk about and all that's getting airplay is this."
Woroni reached out to the university to arrange an interview with academic staff so we could verify these claims but the ANU wasn't able to arrange this.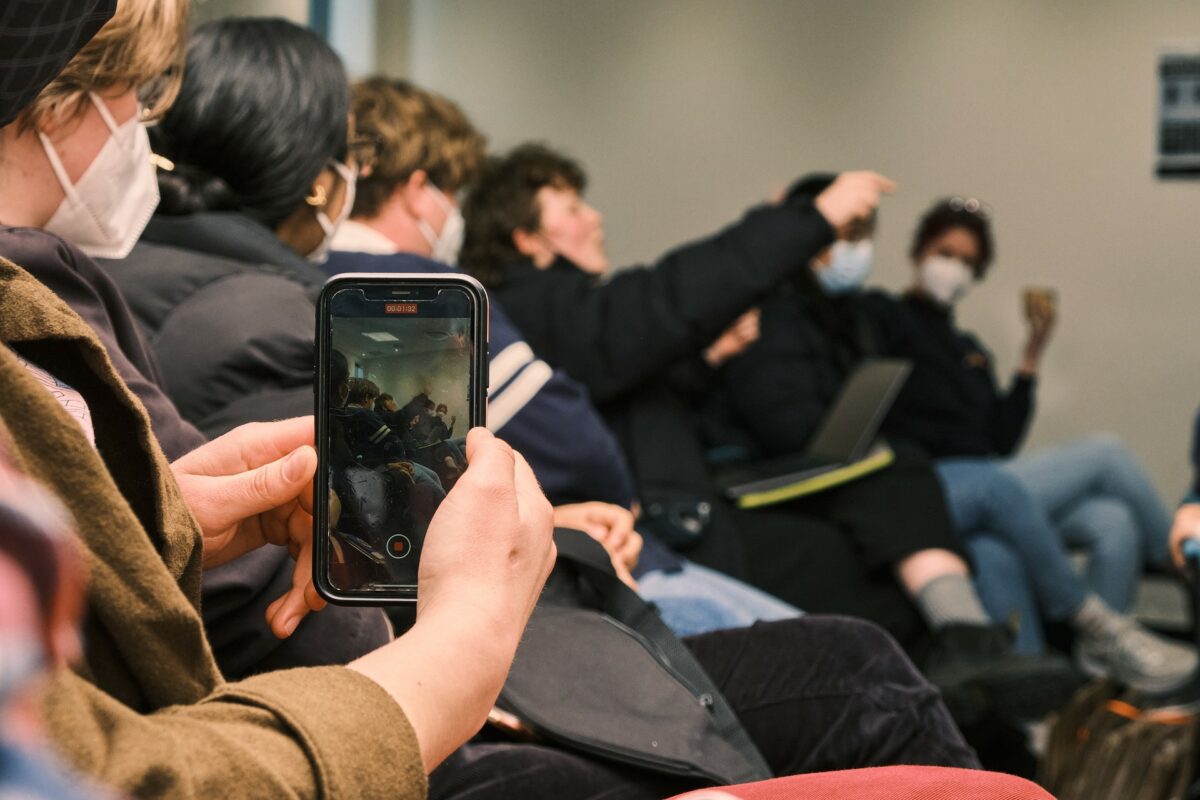 Student Response
While the town hall was intended to soothe concerns it only seemed to inflame them. The ANUSA Education Officer has organised several protests this year against the degree cuts.
In a statement, the ANU Education Activism Network said:
"The cutting of named degrees also increases flexibility for university management, to in the future be able to change or discard the content of the replacement majors more easily than if they have to overhaul a whole degree."
The  ANUSA Education Officer has called on the university to: put an end to degree restructures; reinstate  the number of courses run across CASS and the university to pre-COVID levels; restore teaching staff levels and hours to what they were pre-COVID and scrap the controversial "teach less, better" plan.
Woroni will continue to cover issues surrounding the quality of education at the ANU.
UPDATE: This article originally read that the ANU Education Activism Network had organised a protest this year. They haven't and the article has been amended accordingly.
We acknowledge the Ngunnawal and Ngambri people, who are the Traditional Custodians of the land on which Woroni, Woroni Radio and Woroni TV are created, edited, published, printed and distributed. We pay our respects to Elders past and present and emerging. We acknowledge that the name Woroni was taken from the Wadi Wadi Nation without permission, and we are striving to do better for future reconciliation.