After a two-year hiatus, the ANU Interhall Arts Committee's (IAC) long awaited Big Night Out (BNO) is back. Taking place on Thursday night at Wamburun Hall, BNO saw Unilodge, Burton & Garran, Bruce, Johns, Wright, Burgmann, Griffin, Ursula, Wamburun and Wright Halls battle it out for the coveted title of BNO champion.
IAC told Woroni that there were 1347 tickets scanned. Ranking the halls in order from most tickets to least tickets sold are: Burton and Garran (172), Fenner (165), Bruce (162), Burgmann (156), Ursula (144), Wright (132), Wamburun (106), Unilodge (58), Griffin (40) and Johns (31).
The bands each had 20 minutes to impress the judges, and the repertoire featured tracks from artists including Olivia Rodrigo, the Beatles and Taylor Swift.
Ultimately, Burgmann College clinched the title of champion, claiming the trophy from 2019 winner Ursula Hall.  
The final rankings were as follows:
Burgmann College
     2. UniLodge
     3. Ursula Hall
     4. John's XII College 
     5. Bruce Hall
     6. Griffin Hall and Fenner Hall (tied)
     8. Burton and Garran Hall
     9. Wamburun Hall
    10. Wright Hall
Bands were scored by three judges, sourced by local Australian bands. Bands were judged on the basis of band dynamic, musical interpretation, technical ability and crowd response.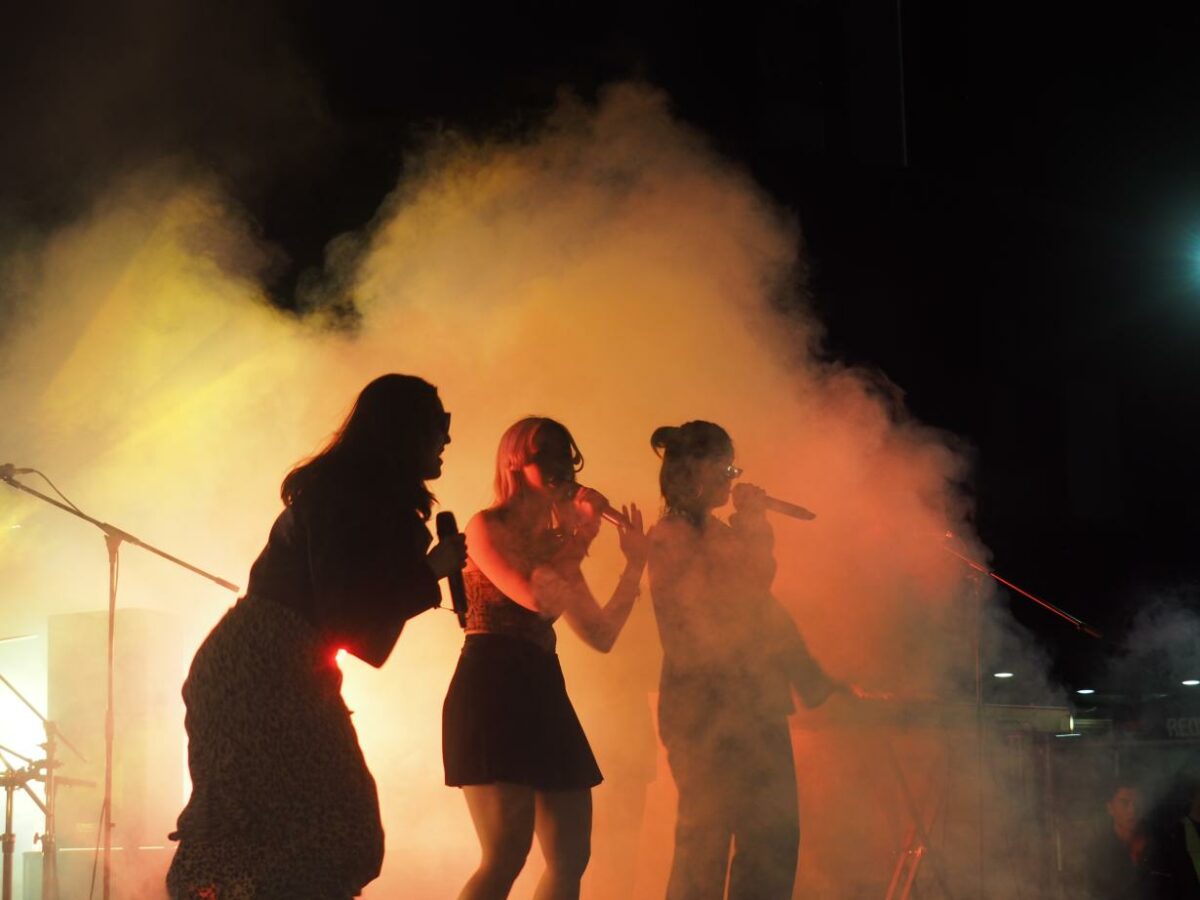 IAC President Lachlan Houen called the event "magical" and said it was "ridiculously heartwarming to see people from every single college on campus to support not only their own bands, but also the bands of other colleges."
"Returning to BNO after so long was a breath of fresh air, because it showed that IAC and the ANU can run large scale music events on campus, something that we are so incredibly proud of," he added. 
BNO Director Jeffery Yang said he was "optimistic" about the event's future after "two years [of] doom and gloom." Yang also said the success of this year's event has put IAC in a "more comfortable financial position to continue the event in perpetuity."
"We would like to extend our thanks to the wider university community who put their trust in us by purchasing tickets and showing up. Without you, BNO is nothing," the director continued.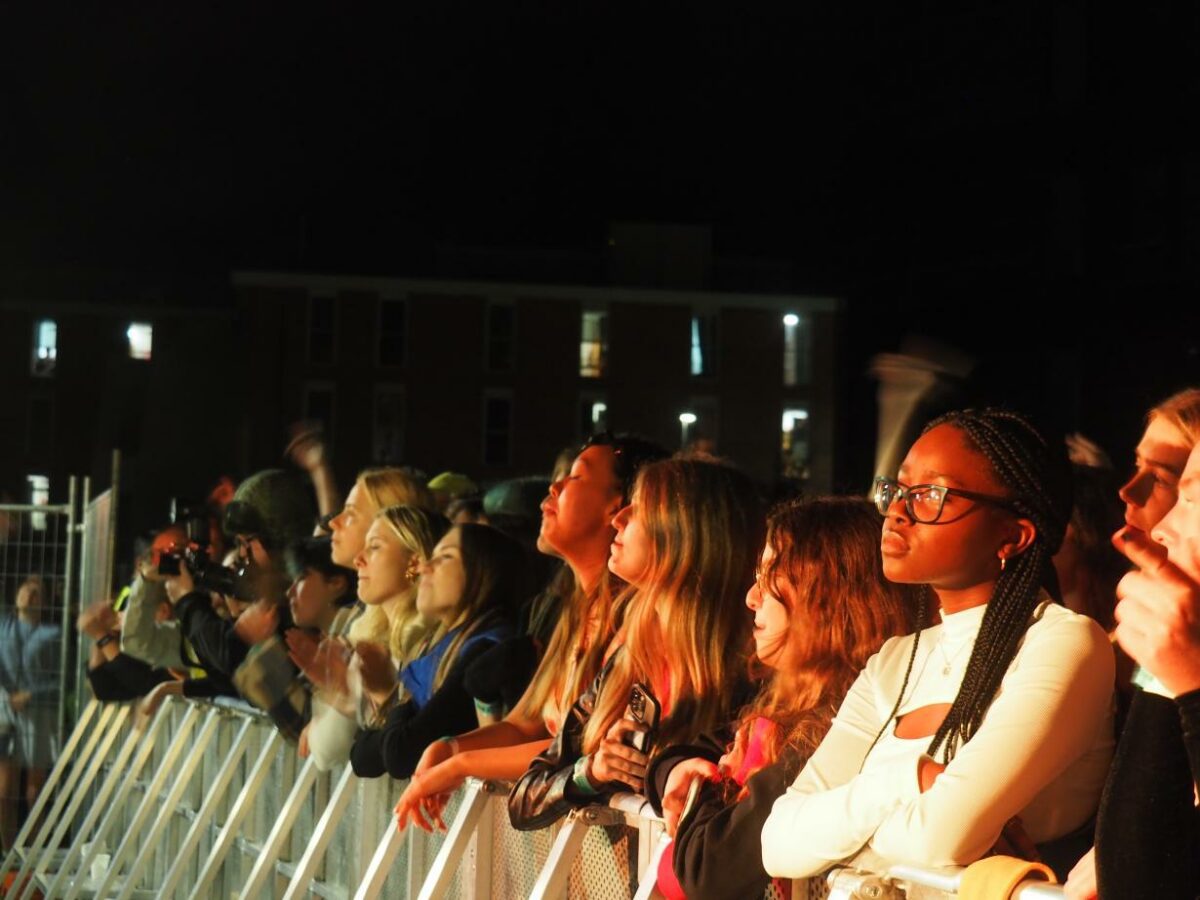 Fenner vocalist Bianca Tzioumis described the night as "immaculate", saying she "genuinely had never been to anything like it." 
As a first year, she said she was nervous about the night, but "getting to perform in front of so many people, with all of them screaming the words is something I'll never forget."
Rehearsals were "long and tiring," with two two-hour long rehearsals a week, and intensive rehearsals in the mid semester break. Despite this, Tzioumis said that seeing the band improve between rehearsals was "so rewarding" and they "felt like a bunch of mates jamming out and having a good time."
"With everyone screaming and dancing, and all the bands playing so many good tunes, it was probably one of the best nights I've had in a long time!" the vocalist said.
The overall IAC rankings are: 
Burgmann College 
     2. Unilodge 
     3. Bruce Hall
     4. Fenner Hall and Ursula Hall (tied)
     6. Griffin Hall 
     7. Wamburun Hall 
     8. John's XII College 
     9. Burton and Garran Hall 
     10. Wright Hall 
The colleges will compete again in IAC's Interhall Chess Competition, to be held on Sunday of Week 10. 
Photography by Eliz So, Himashri Panaganti, and Jocelyn Wong. 
We acknowledge the Ngunnawal and Ngambri people, who are the Traditional Custodians of the land on which Woroni, Woroni Radio and Woroni TV are created, edited, published, printed and distributed. We pay our respects to Elders past and present and emerging. We acknowledge that the name Woroni was taken from the Wadi Wadi Nation without permission, and we are striving to do better for future reconciliation.