An ANU spokesperson has confirmed that "the University is well on the way to meeting the targets set out in its Reconciliation Action Plan, including significant increases in the number of ANU students and staff who identify as Aboriginal and/or Torres Strait Islander."
ANU's Roadmap to Reconciliation
Vice-Chancellor Brian Schmidt launched the ANU's Reconciliation Action Plan (RAP) at his State of the University address in January 2018. The RAP aims to increase the number of Indigenous students and staff at ANU, improve cultural awareness, and ensure the University is at the centre of Indigenous research. In his address, Brian Schmidt outlined that he wants "to see ANU become the destination of choice for Aboriginal and Torres Strait Islander intellectual leaders…"
The previous University RAP was launched in 2009, but by 2012, the central RAP Committee had ceased to function. Many of the incomplete actions of the prior plan were carried across, mainly where these were found to be consistent with the ANU Strategic Plan and the advice of Reconciliation Australia.
While the RAP is intended to inform and unify all of the division-level and College-specific plans which follow it, it still permits them the flexibility to formulate solutions adapted to their circumstances. During the period of inactivity at the university-level, the College RAP Committees continued to operate and made some substantial advances, particularly in recruiting Aboriginal and Torres Strait Islander staff.
The ANU's current Aboriginal and Torres Strait Islander employment rate is at 1.9%, up from 1.1% in 2017, and the ANU believes it is "well on the way to reaching our target of 2% by 2021".
Enrolments on Track to Meet Target
In the foreword of the Reconciliation Action Plan Vice-Chancellor Brian Schmidt stated that "an area we urgently need to address is the number of our staff and students who come from an Aboriginal and Torres Strait Islander background. This number needs to increase."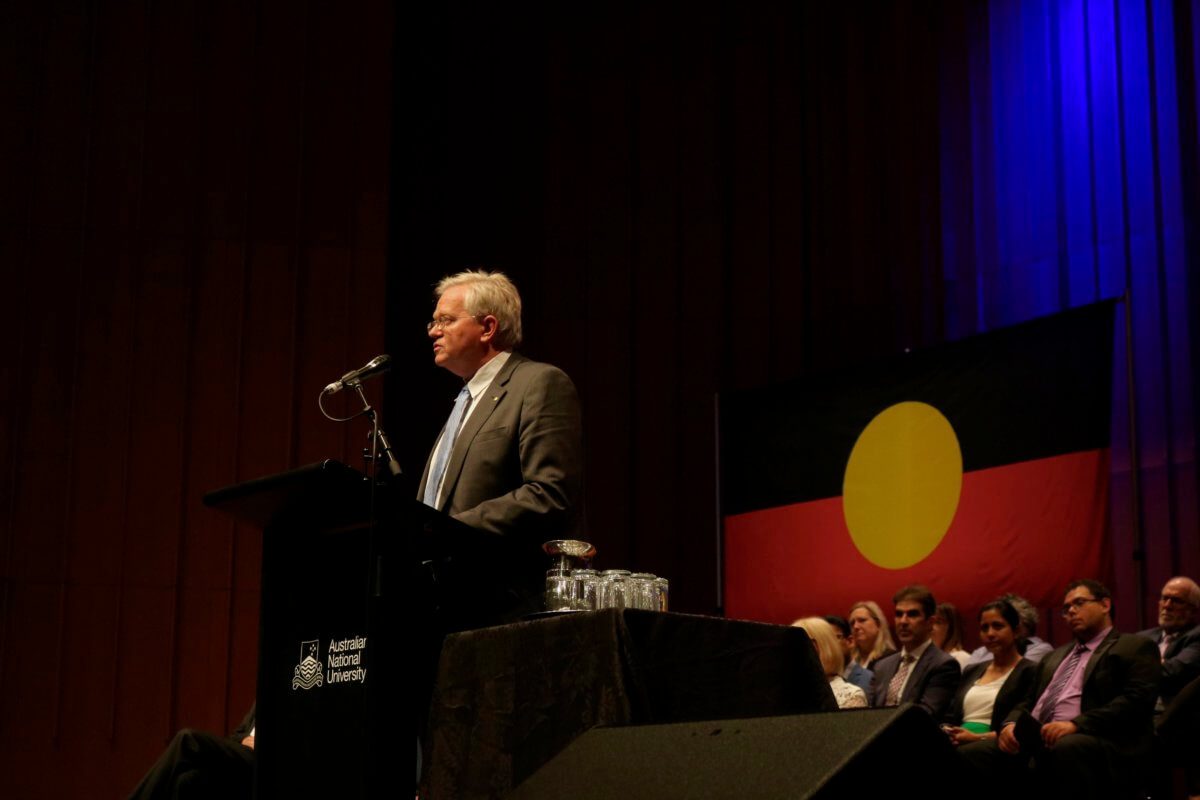 Key deliverables for measuring the success of the ANU's plan include the commitment to have Aboriginal and Torres Strait Islander students comprise 1.8% of the student population. The ANU representative stated that "Currently, Aboriginal and Torres Strait Islander students make up 1.02% of the domestic student population."
Earlier this year, the Australian Government's Closing the Gap Report revealed that although the number of Indigenous students has more than doubled over the last decade, Indigenous students still comprise less than 2% of the national domestic higher education student population.
Indigenous Students Left Off Committees
A new RAP, informed by discussions with key stakeholders like Reconciliation Australia, will be released later this year.
Most of the academic colleges have also committed to reviewing their college-specific plans this year. However, this process has drawn some criticism for failing to engage with First Nations students.
ANUSA Indigenous Officer Sarah Loynes stated at SRC4: "in terms of getting students on each of those committees, [the ANU] has actually been quite poor. I haven't received a single email from any of those committees…"
While noting that this is likely not the result of 'insidious intent', Ms Loynes commented: "For me, that's personally very disappointing because it's usually the only times that Indigenous peoples can get onto those committees."
ANUSA Indigenous Officer Sarah Loynes notes that First Nations student representatives have been left out of committees relating to the Reconciliation Action Plans. She notes this may be unintentional, but Indigenous students should be involved directly.

— Woroni (@Woroni) May 21, 2019
"Even though the onus of working towards reconciliation shouldn't be on Indigenous peoples—it should be a collaborative effort—I do think that you need to have Indigenous student voices in the room as an integral part of that process."
"We're Not Doing Too Badly Here" – Putting Things Into Perspective
Despite noting some imperfections, Director of the Tjabal Centre, Aunty Anne Martin, is optimistic on the progress being made at the ANU to include first nations perspectives. "I think we're not doing too badly here."
Aunty Anne cautioned against focussing too much attention on individual progress indicators and noted the incredible support and buy-in from throughout all levels of the ANU community. "We're on a shared journey. This is not them and us. This is us as a collective."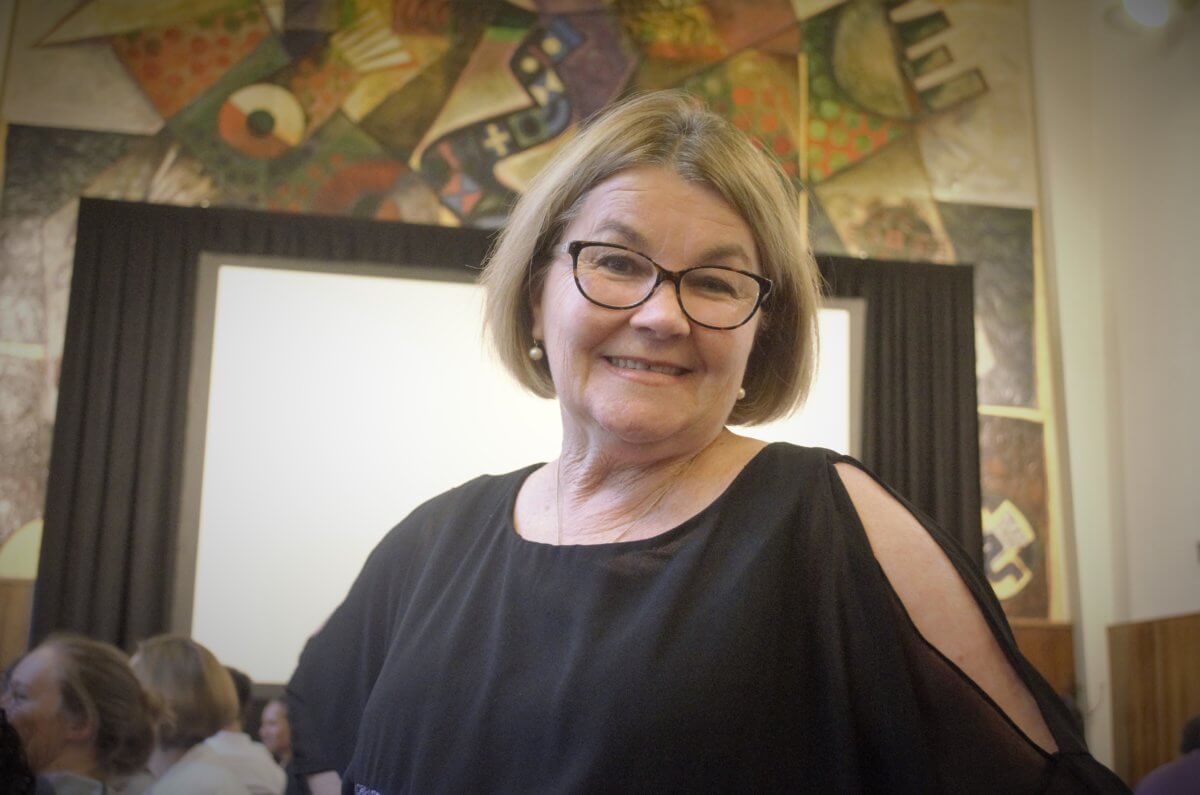 Aunty Anne points to the gifting of the name 'Kambri' for the Union Court redevelopment by First Nations people of the Canberra region as "probably one of the greatest acts of reconciliation."
Aunty Anne Martin concluded with the final remark: "You cannot ever forget this campus stands on Aboriginal land."
ANU Acton campus stands on the traditional lands of the Ngunnawal and Ngambri people.
We acknowledge the Ngunnawal and Ngambri people, who are the Traditional Custodians of the land on which Woroni, Woroni Radio and Woroni TV are created, edited, published, printed and distributed. We pay our respects to Elders past and present and emerging. We acknowledge that the name Woroni was taken from the Wadi Wadi Nation without permission, and we are striving to do better for future reconciliation.