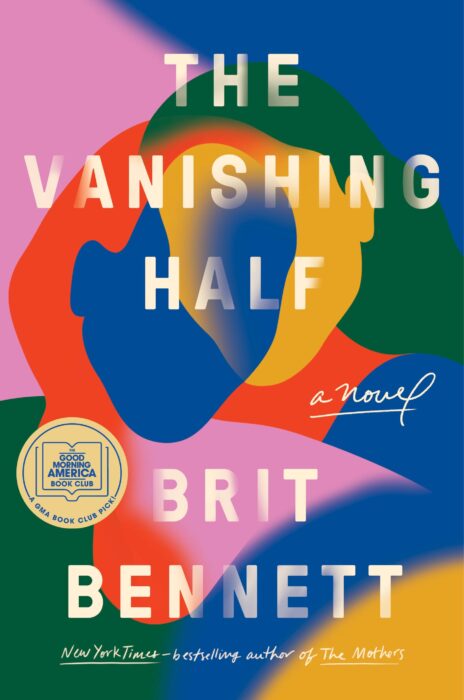 'White passing', a term used to describe the ability of a light-skinned person of colour to pass as white, is not new to literature. Books such as Nella Larsen's Passing published in 1929 explore the complicated history of racial passing. From the antebellum period to the end of Jim Crow, a lot of black Americans crossed the colour line to pass as white. The purpose was often to gain freedom from slavery, escape from racial violence, or to enjoy the freedom that whiteness provided. 
But in her new novel, The Vanishing Half, Brit Bennett takes a more in-depth exploration into the performance of race and white-passing. Bennett exposes the fluidity of racial categories where nobody can honestly know anyone's race. And if we can't know people's race, then we are just making assumptions. Such assumptions have real social, political and economic implications. And it is these implications that transform the trajectory of Bennett's character's lives, shaping who they marry, their education, ambitions and their identities. Bennett asks some provocative questions: How do social categories shape our identity? What does it mean to perform whiteness? And does white-passing reinforce race or destabilise it? 
The story is set in the fictional town of Mallard established by the great-great-grandfather of twins Stella and Desiree Vignes. A small southern town established by light-skinned black Americans. Intermarriage in the residents of Mallard has ensured their children become whiter with each generation. Yet, Stella and Desiree still experience the reach of racism as they witness the brutal lynching of their father at the hands of white men. Their mother is an underpaid cleaner for a white family. Stella is quiet, studious and content with her life in Mallard. In contrast, Desiree is wild and dreams of leaving Mallard for a bigger city. Desiree convinces Stella to leave Mallard at the age of sixteen for New Orleans. But after only a few months in New Orleans the twins split. "Stella became white, and Desiree married the darkest man she could find."
The story begins in 1968 with Desiree returning to Mallard, bruised and battered and with a daughter in hand after fleeing her abusive husband.The arrival of "blue-black" child Jude shocks the town that has prided itself for generations on its whiteness. Jude is relentlessly bullied and ostracized by the town.
Jude meets Stella years later while at university in California. Stella is now a white woman. She is married to a rich man and with a blonde, aspiring actress daughter named Kennedy. Jude forms a relationship with Kennedy, who is wholly unaware of her connection with Jude and her mother's past. 
Bennett's book spans 20 years, delving into the characters of Desiree and Stella as well as their daughters Jude and Kennedy. The book is fast-paced. Bennett intertwines the stories of the protagonists, not spending too long on each character's development. This feels important to the book. Bennett emphasises the contrast between Stella's life as a white woman and Desiree's back in Mallard as well as their children. Jude is alienated for the colour of her skin at school, while Kennedy grows up as functionally white, experiencing all the privileges that this entails. The book does a brilliant job of showing through contrast how social categories such as race, sexuality and gender influence people's lives in concrete ways. Bennett places limits on Desiree's and Jude's lives whilst handing Stella and Kennedy great freedoms. 
There are some drawbacks to the book's pace. It covers a lot of ground, characters and time in a remarkably short period. The rapid storytelling means that feelings and identities are not fully explored in a depth that would do them justice. Kennedy and Jude often felt two dimensional. Kennedy as a blonde, ditsy actress and Jude as a victim of bullying with low self-esteem. 
The Vanishing Half is still a beautiful and worthwhile book about the complexity of identity. But most importantly, about the history of black performance and identity in America. Bennett does a fantastic job at capturing the fluidity of race, identity and sexuality but also showcasing its tangible effects on people's lives. The book didn't leave me with answers, but more with questions about the complexity of identity and the danger of making assumptions. The Vanishing Half is an important book that has gained even more fame since the Black Lives Matter movement, a fascinating read into the history of colourism and racial passing in America.
Think your name would look good in print? Woroni is always open for submissions. Email write@woroni.com.au with a pitch or draft. You can find more info on submitting here.
We acknowledge the Ngunnawal and Ngambri people, who are the Traditional Custodians of the land on which Woroni, Woroni Radio and Woroni TV are created, edited, published, printed and distributed. We pay our respects to Elders past and present and emerging. We acknowledge that the name Woroni was taken from the Wadi Wadi Nation without permission, and we are striving to do better for future reconciliation.