The increased interconnectedness caused by globalisation has created trends in fashion that are widely accessible to consumers. Fast fashion industries continue to exploit workers, placing them in structurally unsound factories, underpaying workers and ultimately profiting off cheap labour in developing countries. Consumers, however, remain unaware or may turn a blind eye to this human exploitation. Sustainable fashion utilises sustainable or environmentally friendly materials and ethical labour practices. It has been significant in reshaping the fashion industry in the right direction and giving more ethical alternatives to consumers.
Aubrey Chayson, a designer and law student at the Australian National University, is very conscious about sustainability in her designs. After shadowing designers in Paris, Chayson has developed her own sustainable brand 'Aubrey Chayson' using 100 per cent silk and 100 per cent ethical labour. Chayson's up and coming brand seeks to utilise all aspects of fashion through philanthropic engagement. She has worked in both France and Korea.
Q: Can you tell us a bit about your brand and how you came about starting your own label?
A: My brand is about 100 per cent ethical labour and 100 percent silk. I really want to champion sustainability. I first started sewing when I was in high school, and I always thought of creative arts as a hobby – probably because of where I was brought up. I then realised during my second year of law that I was feeling burnt out and not fulfilling that creative side of me. I always knew deep down that I wanted to pursue fashion. I moved all my stuff, went to Korea didn't come back. I got scouted by YG Entertainment, segued into TV and shadowed fashion designers. I also shadowed four lawyers when I was there, and I found out that law was definitely not for me. I worked with four fashion designers and snuck into the shows at Paris Fashion Week. I was working for free from 7am to 3am under three different designers from Greedilous, LIE and Tibaeg. I got to know the designers more and got the opportunity to have them as mentors. Everyone in the creative industry has had a hand reached out to them in some way which lets them get noticed.
Q: Considering the rise of sustainable fashion, how do you make yourself different on the market?
A: I don't think sustainability should be a trend. It should be something we should be conscious about. I really want people to be conscious about the power they have as a consumer. I entered Miss World Australia wearing my own design saying we should not have human slaves, we should be conscious about how clothes are produced and who made them. I was talking about ethical labour, as well as sustainability, in terms of materials, anti-consumerism and minimalism. In terms of making myself different, I have a diverse cast of models, I always want to make my models dance and I make sure that people are having fun.
I have models over (the age of) 50, because it's not often that we see older women being portrayed as strong or beautiful. Being pretty and young is not the rent we pay to exist in society. I want to continue being authentic. At the moment it is really easy to subscribe to the traditional standard of beauty, but I want to make sure everyone feels beautiful. We are not doing nearly enough to target racial diversity, height diversity and age diversity. It was my dream to be a petite model, and I [wished] so bad that I could have four extra centimetres, but it was such a silly thought to have. It took a lot of auditions and rejections to make me feel like I was more than the shell I presented on the outside. I've always known what I like and don't like, and as I get more life experience I become more specific about that. So I think that will help me be different. No one has the exact experience I have (nor) the heart I have. No one will have the same way of expressing what I feel. I want to save the world with sustainability. I want people to care about the effects that choices have, and realise the power they have to make change.
Q: How did your passion to be sustainable in the fashion industry come about?
A: That would have to be when I was working in the fashion industry and I saw a lot of exploitation. It opened my eyes and I realised it was not okay. I think it takes a fresh mind to see a bad situation. Everyone accepts an idea when it is a working system. It's not a broken system, but it's just a bad system. To revolutionise it, it takes a lot of work. I really want to make a difference. When you see something or feel something, sometimes it hits your heart, and I think I had that moment when I was working in Paris and in Korea. 
Q: What was the driving force behind wanting to be in the fashion industry?
A: My mum has always taught me and stressed that I should always try to help other people. I felt slack in that department. I had this moment when I was doing all these internships, and I realised that if time passed and I get caught in this routine, would I be content with what I am doing with my life? And my answer is, honestly, 'no'. I felt that I should change that. We all have the potential to be so great if we allow ourselves to work hard and be disciplined. I have decided to focus to make change and progress. If we all focused on making the world a better place, how cool would that be?
Q: 
Can you tell me about your experience of working in Paris?
A: It was the best time of my life. I learnt so much in such a short, concentrated period of time. I realised (while) working in fashion that it was more about business than creativity. If you are the designer, it is 10 per cent creative work and 90 per cent business. It is more about admin things and commercialisation, which, in the beginning, I thought would allow me to do creative work, but also with more freedom. You can only have so much power and control when you are the person in charge. The designers (whom) I met were so charismatic. You see them from afar that they are a normal person, and then you talk to them for a second and you fall in love with their ideas, their visions of their clothes and their message, and then you just want to support them. Paris Fashion Week is always going to be a culmination of people who are passionate, driven and worked really really hard for a long time to get there. I would literally just talk to everyone, ask so many questions and try to absorb as much information as possible. Paris in particular has an air of exclusivity. It is literally where the best of the best come together to do art.
Q: What was the most eye opening experience you have had since pursuing this career?
A: I realised that perseverance is a big one, especially with any creative industry. I feel like creativity exposes a lot of who you are and being vulnerable. Expressing yourself fully can take a lot out of you, and there is the inevitability of rejection and unwanted opinions from all sides, and you have to learn to filter them out. I was told by a designer that you must be two of three things: be good to work with, on time or very skilled. An example is Rick Owens. He is one of my favourite designers. His start was filled with negativity and so much criticism. However, he was authentic to himself, and 30 years later he has still been consistent and doing what he wants for his brand. We need to surround ourselves with people who are passionate.
Q: How do you balance being a student and your career?
A: I personally love being a student. I crave freedom, but I also need structure and stability. So for me it's having the analytical side of law to balance me out, but it is also a lot. I am either studying or sewing or having something constant in my life. It kind of helps me sleep well at night. I have become better at time management. 
Q: What upcoming projects do you have in store for us?
A: On October 13 I am hosting a fashion show and dance at Vancouver Fashion Week. I have Vivian Westwood's choreographer, Jojo Dancer, who will be helping me out with this creative process.
Q: What words do you have for people aspiring to be in the fashion industry?
A: My biggest barrier was not knowing anyone and not having the extra financial support for it. The burning question on my mind at all times was, 'What can I do to be better?' The hardest thing is the bursts of passion and motivation. You can't be 100 per cent at all times. You think you can, but nobody can. Eventually there will be a moment of self-doubt, and that will be the hardest moment to overcome. You have to learn to rest, try again and not give up.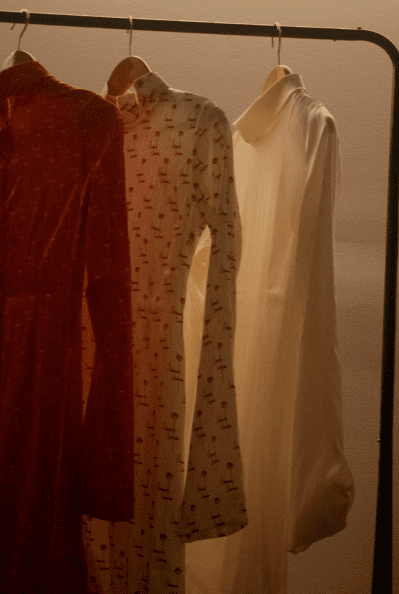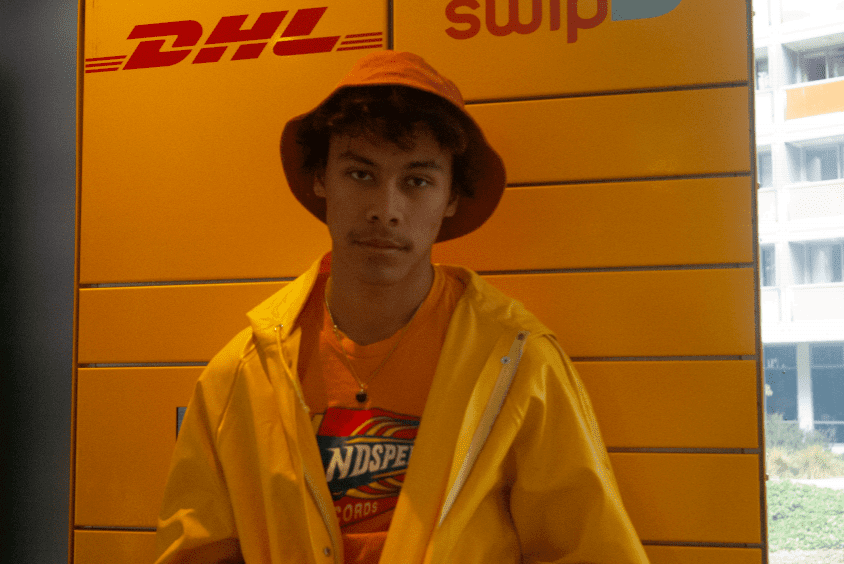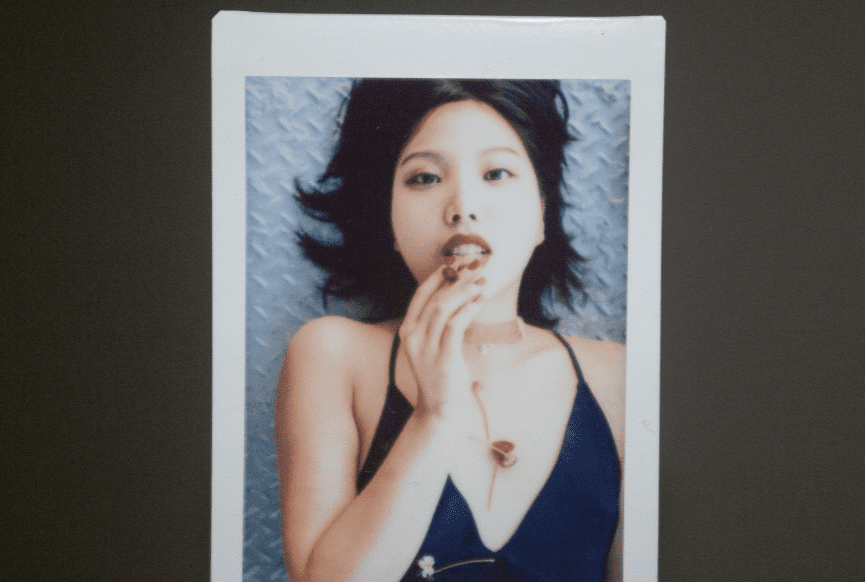 We acknowledge the Ngunnawal and Ngambri people, who are the Traditional Custodians of the land on which Woroni, Woroni Radio and Woroni TV are created, edited, published, printed and distributed. We pay our respects to Elders past and present and emerging. We acknowledge that the name Woroni was taken from the Wadi Wadi Nation without permission, and we are striving to do better for future reconciliation.