These are some words of guidance from an experienced science student who managed to survive their first year at the ANU. Although it's written in the frame of science, this article is applicable for anyone trying to survive this O-Week!
1. Try and figure out where all your classes are going to be.
Instead of running 30 minutes late for your first ever mandatory lab, make sure you actually know where everything is before Week 4. Go on a tour, download 'Lost On Campus' or figure out how long it takes to get from your favourite lunch spot to your lecture theatre. This will be incredibly helpful next week after your seven-day hangover.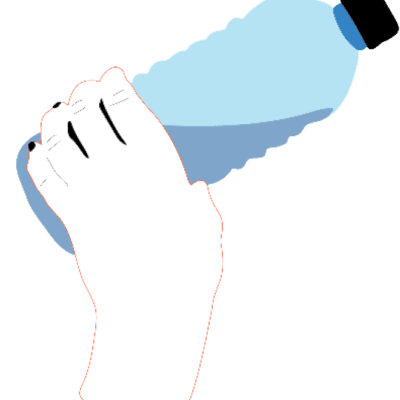 2. Drink lots of water, please. And maybe even drink responsibly?! (What an idea.)
For many of you, this will be the first week in your life where there is a party you could go to every single night of the week. Whether you're planning on only going to Friday Night Party or everything from your College Mixer to ANU Trivia and then Mooseheads, make sure you're drinking plenty of water before, during, and after you start consuming any kind of alcohol. Your liver and brain will thank you for it.
Or… you know, O-Week is still fun without drinking.
3. Talk to people!
From my experience, there's an incredible number of interesting, smart and diverse people at the ANU, who are engaged in not only science but all areas of study. Maybe you think that free breakfast on the first day of O-Week is a dumb idea, but you're likely to meet other people there who will agree that gelato is a good idea for breakfast, and what more could you ask for in a potential life-long friend?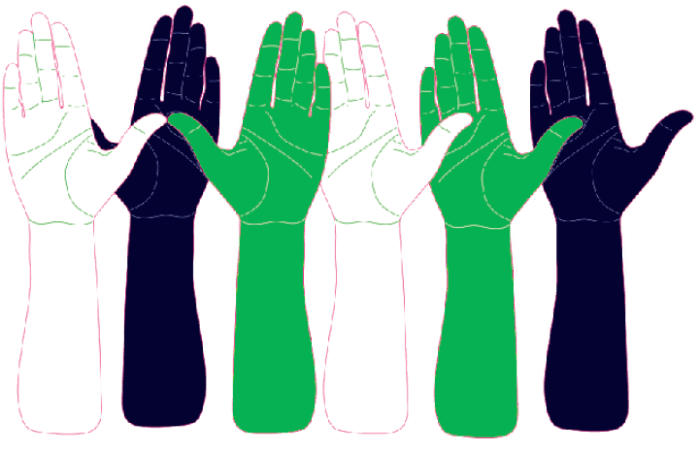 4. Go to at least one event related to your degree.
It could be a Science Bonfire, a first-year camp or just turning up to Market Day and talking to someone at the ANU Chemistry Society stand. It's worth getting to know other people in your degree – not only for the sake of support, but also to save you when you forget you have a tutorial in Week Three and they're messaging you like crazy asking "Where are you????".
5. Make or join course-related group chats as soon as you can.
Out there, someone in one of your courses (maybe you!) is going to have the bright idea to make a group chat. Yes, it will eventually be filled with random spam. Yes, you might not like using Facebook Messenger, but your first-year group chats will save you time and time again.

6. Go to Market Day. Just go.
If you feel like you might have trouble meeting people, or are really confused as to what is going on in O-Week – go to Market Day. Chemistry and Biology students – buy your lab coats and glasses from your respective society ASAP. You will be grateful when you forget you even had labs, and you already have all the stuff you need for them. It might cost $5 to join and $5 for the lab coat and glasses, but the study sessions held by many societies later in the year will make it well worth it. They don't stock the hugest range of sizes so if you're an extra small or extra tall make sure you get there nice and early. (You will thank me sometime.)
7. Participate!!!
I know, after 12 years of mandatory education (and maybe a gap year for those of us lucky enough to travel), that hearing someone urging you to participate isn't what you want. However, getting involved is the one thing that I've seen consistently make people's university experiences 1000% better. Chat to your course convenors, ask questions, go to available lectures, mixers, and parties, and adventure outside of your comfort zone. The people around you and the experiences you have are going to be the thing that makes or breaks this year – be yourself and do it proudly.
8. Don't forget that everyone else is starting out fresh.
Even if you already know people at ANU, the start of each year is exciting and different for everyone. Don't forget that university is a fresh start, and a place that will have heaps of incredible opportunities and friendships to see you through. Listen to advice from peers, do what makes you happy and prepare your body, mind and soul for some of the best years of your life!
Now go forth, and live long and prosper.
We acknowledge the Ngunnawal and Ngambri people, who are the Traditional Custodians of the land on which Woroni, Woroni Radio and Woroni TV are created, edited, published, printed and distributed. We pay our respects to Elders past and present and emerging. We acknowledge that the name Woroni was taken from the Wadi Wadi Nation without permission, and we are striving to do better for future reconciliation.