Anaïs Nin (b.1903) was a French-born Cuban bohemian and erotic writer. Her journals and short stories are part-truths, part-fictionalisations of her experiences in early 20th century New York. Her works Delta of Venus (1977),  Little Birds (1979) and Auletris (2016) have become cornerstones of the feminist and female-erotic movements. 
In her autobiographical short story, A Model (1979), Anaïs Nin retells the story of her sexual awakening. After moving to New York with her mother, Nin dropped out of high school and began working as a model for illustrators and artists. Spending her days posing for strangers, Nin explored the messy and fluid New York bohemian scene. All the while Nin privately lamented her virginity, longing to shed her 'sheltered' life and 'over-delicate' appearance.
Young and horny, Anaïs contemplates the collected fragments of her limited sexual experience. Experiences whirl around in her head: wetness between her legs after dry-humping on the beach with a boy her own age, passionate make-outs following dances. We are invited to witness, as if sitting with a classmate in the bathrooms at recess, her hormonal giggles and pops as she anticipates the excitement of finally doing it. 
All the time, the shadow of her sexual fears dwells at eye line. Night-time run-ins with survivors of sexual assault haunt her daytime visits alone with male artists. Men that jovially jab at her boundaries, comment on her sexual experience – "you're a virgin, aren't you?" – and impose idealisations of her youth upon her. Not to mention bombarding her with unsolicited kisses, touches and flirtations. Nin's anger at these intrusions swirls into a confused longing for them. She is not passive, not really, but she nevertheless feels the gravitational pull of this idealised self, still too young to distinguish between being conquered and desired. 
It's unnervingly relatable as a closeted boy growing up in the era of Grindr. Like Nin, I hated my baby face, inexperience, and sheltered life. I too, sought to overcorrect these shortcomings in the rooms of strangers, men who played upon a false belief of my own maturity, who I thought would show me how to be my authentic self. Men, who as I approach their age, I now strangle with angry words in the corners of my mind. But, in reading Nin, we can develop another story. 
The beauty of Anaïs Nin is that, despite men's best efforts, she is the hero of her awakening. She delights in the positive aspects of her encounters, relishes her pleasure, and then unsentimentally sheds the men she uses to achieve it, that "they now seemed like children to me." In the end, A Model is not a story of a victim, but an adventurer. She becomes like Homer's Odysseus, a hero enlightened by her experiences, emboldened by her survival, with the heads of her monsters left to rot in her wake. As fellow survivors of our sexual awakenings, we can smile and walk with her. Survivors of our hormones, fears and monsters.
Originally published in Woroni Vol. 72 Issue 5 'Cum As You Are'
Think your name would look good in print? Woroni is always open for submissions. Email write@woroni.com.au with a pitch or draft. You can find more info on submitting here.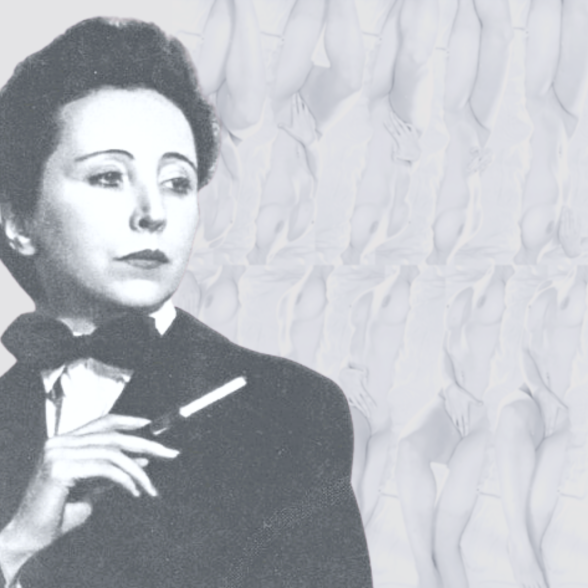 We acknowledge the Ngunnawal and Ngambri people, who are the Traditional Custodians of the land on which Woroni, Woroni Radio and Woroni TV are created, edited, published, printed and distributed. We pay our respects to Elders past and present and emerging. We acknowledge that the name Woroni was taken from the Wadi Wadi Nation without permission, and we are striving to do better for future reconciliation.