Woroni encourages students to reach out to support services during this difficult time. The ANU has announced a drop-in wellbeing hub on Level 4 of the Health and Wellbeing Building (Building 156). This building is located between Club Lime and Badger.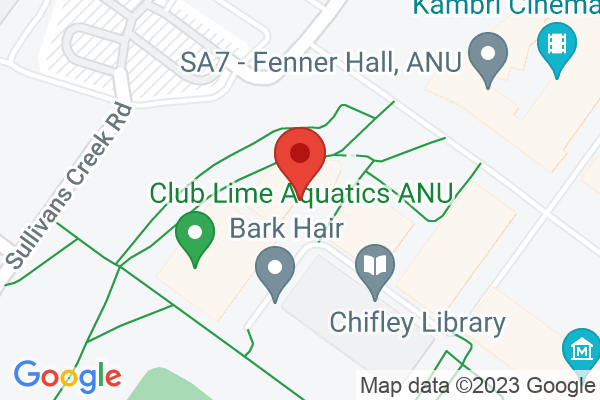 This hub will be able to provide comprehensive assistance following the event, including wellbeing services, but also academic adjustments on assessments and exams.
An online version of the hub with resources is available here.
Content Warning: Depictions of violence, assault, and attempted murder. 
Following reports of an isolated incident on Fellows Oval on Monday around 2:40pm, ACT Policing allege that two female twenty year old students were stabbed, and an additional two male students assaulted, by former ANU student Alex Ophel. 
A police statement alleges Ophel first struck a male student with a frying pan, before stabbing a female student multiple times. Ophel then chased another female student and stabbed them, before punching a male student. Readers may view the full statement here.
The two female students who suffered stab wounds are both still in hospital, with one in a serious but stable condition and the other in a stable condition. The two male victims were not hospitalised. The ANU clarified that there were two domestic and two international students involved in the incident, and that two of the students lived on campus. Residences are being offered additional wellbeing support at this time.
The alleged offender Alex Ophel was previously found not guilty on five counts of attempted murder by reason of mental impairment, over an attack against fellow students and a tutor in an ANU statistics tutorial. 
The ANU stated that ANU Security UniSafe staff and ACT Policing were both on site by 2:50pm. In a statement released Tuesday evening, the Australian Federal Police Association – the peak body representing members of the AFP – praised the response from UniSafe staff, saying "the excellent work of the Australian National University (ANU) Security and ACT Policing in apprehending the alleged offender quickly resulted in fewer casualties and possible fatalities." The University stated they received confirmation that the perpetrator had been apprehended around 3:18pm.
The ANU sent a series of safety alerts immediately following the incident to alert students and staff to the situation on campus. A push notification was sent via the ANU OK app with a message to avoid Fellows Oval at 3:17pm, followed by ANU Media posts to social media accounts, including Facebook and Twitter. An email notification was then sent at 3:35pm to all staff and students, with a second ANU OK notification sent at 3:58pm.
A second email, from ANU Vice-Chancellor Brian Schmidt, was sent around 5:30pm. This email informed members of the community that three people had been injured, and that one person had been arrested following an incident. 
In a press conference on Tuesday, Deputy Vice-Chancellor (International and Corporate) Sally Wheeler announced the Wellbeing Hub, alongside a ramp-up in on-campus security services. The ANU clarified this would look like increased patrols and visibility of ANU Security staff across campus. Wheeler stated, "At the ANU, the safety of the people is our highest priority. We are a peaceful campus, we're a public place, a place where all are welcome. The University has a wide range of measures in place to ensure our community's safety." 
ANUSA President Ben Yates said "Students need to feel safe on campus – this is where they study, where they learn, for many students this is also where they live. Many students are upset and angry about the incident yesterday. This is understandable." When asked about the anger students feel, Yates explained, "I think that anger is directed towards the perpetrator, I think that anger is also directed at the fact that they weren't safe on their campus for a period of time."
The ANU told Woroni that wellbeing support would include special academic considerations. The University noted Week 7 is an assessment heavy week, and said support would be available for students who have already missed assessments or exams, including in-person exams. The University also noted that additional support would be available in residences, to ensure pastoral care staff, including Senior Residents and Residential Advisors, have the support they need to assist students.
The Wellbeing Hub will include access to student central services, staff support, and access to external community services like Head to Health.
We acknowledge the Ngunnawal and Ngambri people, who are the Traditional Custodians of the land on which Woroni, Woroni Radio and Woroni TV are created, edited, published, printed and distributed. We pay our respects to Elders past and present and emerging. We acknowledge that the name Woroni was taken from the Wadi Wadi Nation without permission, and we are striving to do better for future reconciliation.