Bruce and Wright Hall were officially opened at 10 am this morning, 6 February. The opening was attended by Governor General Peter Cosgrove, as well as Vice Chancellor Brian Schmidt and Tuckwell philanthropists, Graham and Louise. Speaking at the ribbon-cutting ceremony, the Governor General said "We can all think about our legacies, for Louise and Graham Tuckwell, it's giving and investing in the future of young Australians, and from around the world."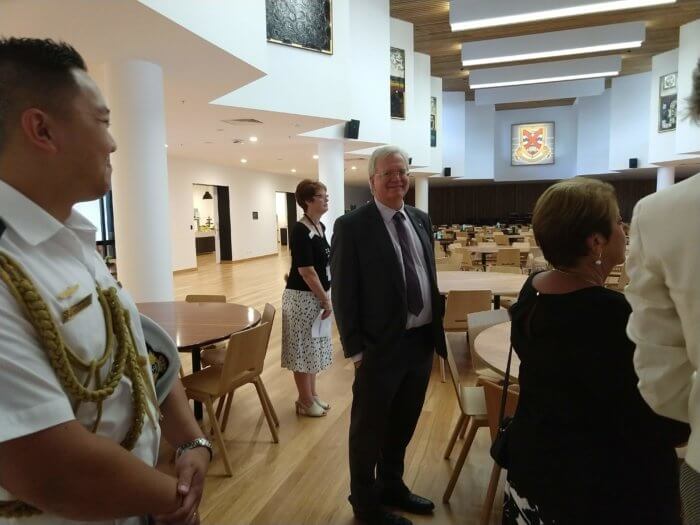 Also in attendance were Bruce Hall residents, preparing for a busy day as they begin to move in to Bruce Hall at 3 pm today. Between both Bruce and Wright Hall, there are 800 beds for incoming students. This is part of a longer term plan to help the University adhere to its First Year Undergraduate Guarantee, which will be extended to first year postgraduates in 2021.
Further, as hinted back in 2016, the move will likely make the dreaded returner process for later year students less competitive. Speaking in 2016, Vice Chancellor Brian Schmidt said "We cannot meet demand for accommodation on campus at the moment, and we estimate more than 1,500 students who wanted to live on campus on campus in 2016 were not able to be accommodated."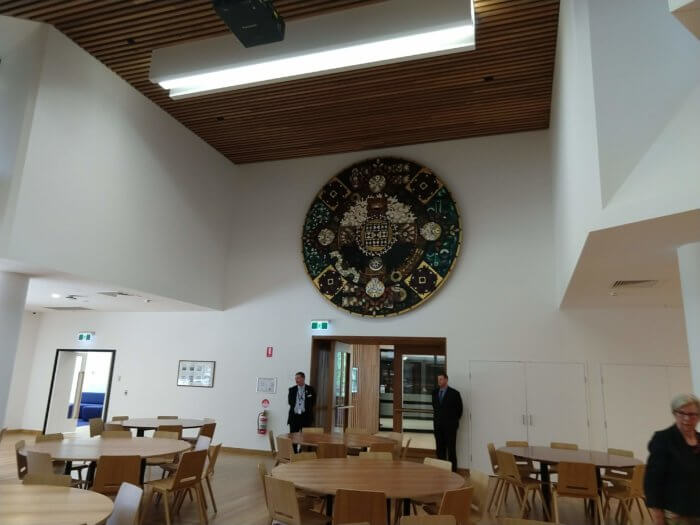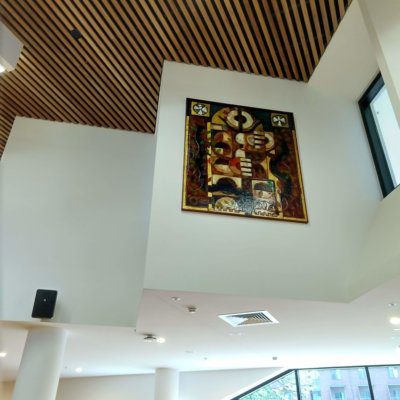 The demolition of Bruce Hall,  the first co-educational Hall at ANU, met with fierce opposition. The ties of alumni and students to 'old Bruce' have obviously been borne in mind, with many artworks and furniture pieces returned to the new Bruce Hall building.
On the grassy hill between both colleges, a plaque has been laid. It notes the placement of the high table in the Bruce Hall W P Packard Dining Hall and its significance. It also notes that "the tradition continues today in the new Bruce Hall building and community".
Also present is the old fountain which stood out the front of the Bruce Hall entrance. The fountain hails from the foundation of the Hall in 1961.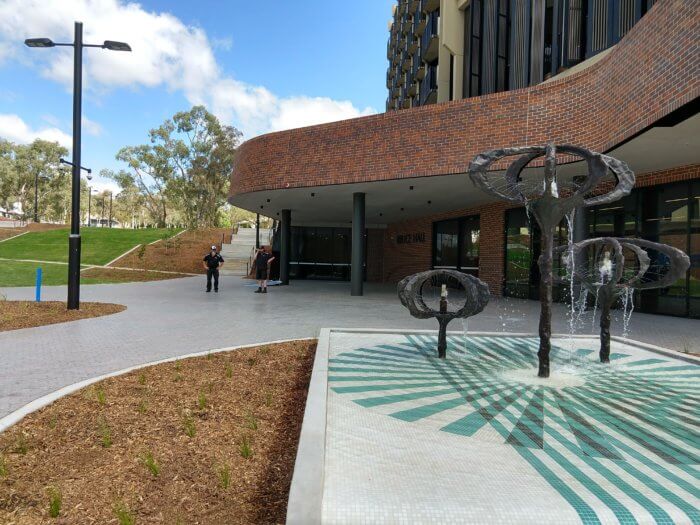 The opening of the Halls sees the end of two long years of construction, and the hopeful removal of scaffolding from at least one part of the campus. With two new halls opened, there's only one to go – Fenner Hall in the Kambri precinct. The precinct's published opening day is tomorrow.
We acknowledge the Ngunnawal and Ngambri people, who are the Traditional Custodians of the land on which Woroni, Woroni Radio and Woroni TV are created, edited, published, printed and distributed. We pay our respects to Elders past and present and emerging. We acknowledge that the name Woroni was taken from the Wadi Wadi Nation without permission, and we are striving to do better for future reconciliation.