ANU announced earlier on Thursday that its new residential hall is to be named Wright Hall. It is named after Joseph and Eleanor Wright, ancestors of Louise Tuckwell, who, with her husband Graham Tuckwell, are the sponsors of the Tuckwell Scholarship at ANU.
Wright Hall is due to house 428 residents, with each student room having its own balcony. Its returns will be used to 'fund in perpetuity the Tuckwell Scholarship'.
It will be located at the end of University Avenue with Bruce Hall. It will also share an underground kitchen with Bruce Hall.
Wright Hall's motto, 'Tenacitas, Comitas, Gratia', or 'Get on with it, get on with each other and be grateful' was designed by staff of the ANU School of Literature, Languages and Linguistics in consultation with Louise Tuckwell and its logo was designed by the ANU School of Art and Design.
Wright Hall and Bruce Hall are due to be ready for purpose by the start of semester 1, 2019.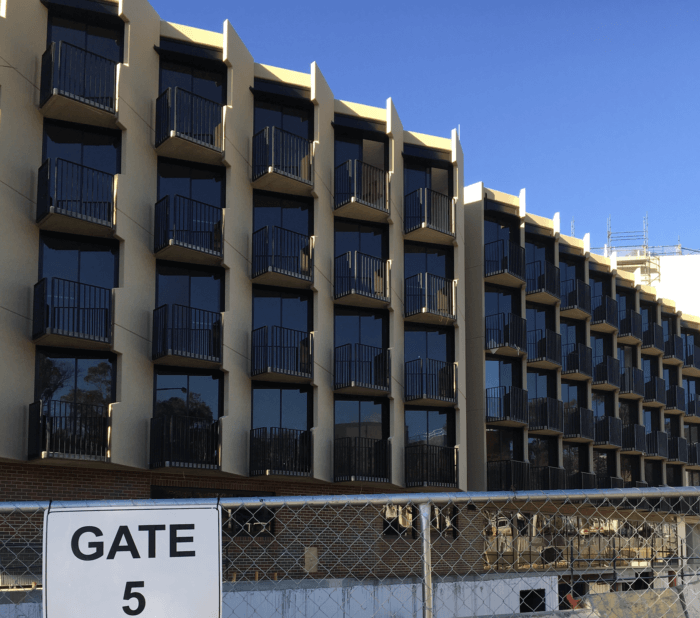 We acknowledge the Ngunnawal and Ngambri people, who are the Traditional Custodians of the land on which Woroni, Woroni Radio and Woroni TV are created, edited, published, printed and distributed. We pay our respects to Elders past and present and emerging. We acknowledge that the name Woroni was taken from the Wadi Wadi Nation without permission, and we are striving to do better for future reconciliation.