Students continually meet fierce competition for rental properties in Canberra, where the vacancy rate is at a low of 0.7%. As a result, students often end up accepting offers for houses in poor condition and face ongoing maintenance and safety concerns. Some students have voiced their concerns to their landlords or real estate agents, with some even going higher to the tribunal level. 
April* is a first time renter, whose share house is pursuing legal action after the collapse of their deck in February, under the weight of ten people. Fortunately, no one was injured in the incident, but the real estate agent neglected to repair the deck for six months.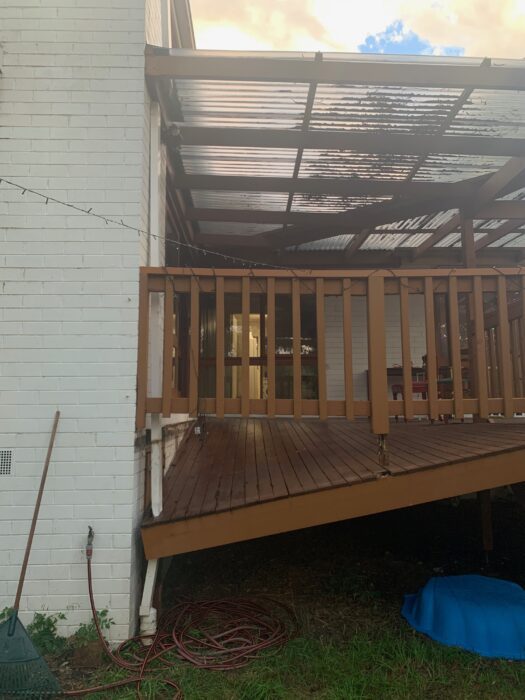 Image supplied. 
In June, April and her housemates went to the ACT Civil and Administrative Tribunal (ACAT), where the landlord tried to place blame on the tenants for the deck's collapse, to avoid a rent reduction. After a second hearing in August, the tenants finally got a "10% retrospective rent reduction" and a "lump sum payment for the breach of quiet enjoyment."
April explains that pursuing action through ACAT "required many hours of work," but she is ultimately, "glad we moved forward with it and the people at ACAT were very helpful and easy to deal with – it's just sad that with the landlord we were left with no other choice!" 
April's house has experienced other safety hazards. This includes raw sewage pumping into their backyard, the failure of the landlord to clear overhanging branches which then fell onto a powerline, and a ceiling lamp falling in a bedroom. 
Millie's* share house was ravaged by black mould earlier this year. All four walls of the bathroom grew black mould as a result of the "private landlord not putting in an extractor fan." The mould then spread into two bedrooms, "growing on our clothes and furniture." Millie explains "we reported it to our private landlord who never really offered us much help" though she did "eventually reduce our rent but we later decided to mutually break the lease." 
The problems didn't stop there, and the housemates "had to get a mould cleaner in to deep clean our personal belongings." Like April's house, Millie and her housemates are considering going to tribunal, on the advice of LegalAid, to get back their bond.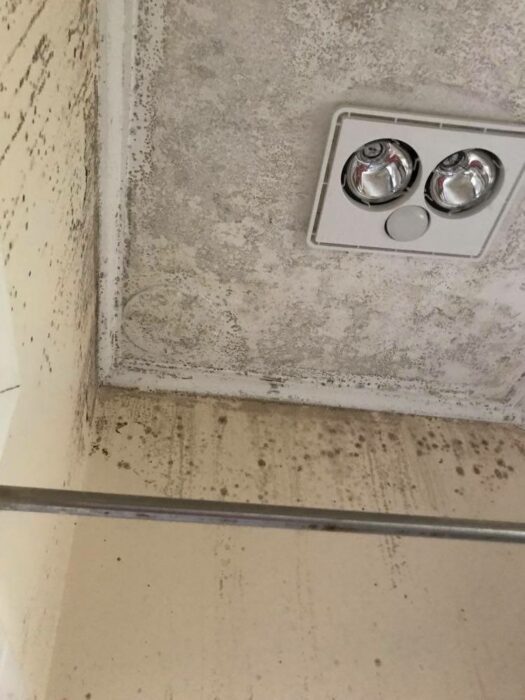 Image supplied.
Ethan's* house similarly encountered "the nightmare of dealing with a private lister." Ethan and his housemates were urgently looking for a new rental in inner Canberra's competitive market and unknowingly signed an illegitimate lease and sent a month's rent in advance. Recognising the lack of professionalism from the private landlord, the renters decided to withdraw their lease. They did not move into the property and "never even got the keys."  
Despite initial promises to return their money, the landlord refused to return their deposit and threatened to ask for more if they went to ACAT. Ethan and his sharehouse sought legal advice and introduced their case to the tribunal. Ethan explains that "after 6 months of stressful and time costly legal proceedings, hearings, and our money still held, we were finally successful." 
Like Millie, Abby's* house has confronted consistent mould problems in her rental property. Abby's room is next to the kitchen, and "the windows are constantly damp, so are the walls." The tenants have "had to replace furniture because of it and found mould in [the] wardrobe that got into jackets." Since personally removing the mould, Abby has been "sleeping better and not feeling as run down." However, as Abby laments, "now it's just constant maintenance [because] it keeps growing back."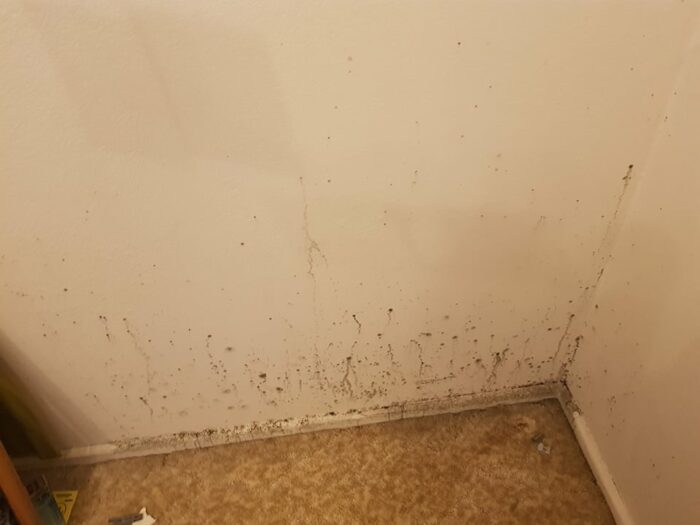 Image supplied.
Erin*, too, constantly battles mould in her house. The housemates have "gone through two litres of vinegar cleaning mould off the walls." One of her housemates has a damp, black mould patch "as big as two pillows" in his bedroom. 
After reporting the mould issue to their landlord, a tradesman came to inspect and claimed there was no mould and would not attend to the problem. Nevertheless, Erin's share house has still asked for a lease renewal due to Canberra's terrible rental market.
Students are often faced with poor housing conditions with potential health threats, and also an unwillingness from landlords to fix problems as they arise, preferring to just replace tenants as demand remains high. Private landlords can be especially difficult to hold to account. Yet, through legal processes, young renters can achieve justice for their hardships. For students with mould issues specifically, legal aid has a detailed fact sheet.
*Names have been changed for the privacy of the students. 
We acknowledge the Ngunnawal and Ngambri people, who are the Traditional Custodians of the land on which Woroni, Woroni Radio and Woroni TV are created, edited, published, printed and distributed. We pay our respects to Elders past and present and emerging. We acknowledge that the name Woroni was taken from the Wadi Wadi Nation without permission, and we are striving to do better for future reconciliation.