"Invasion Day is a day of mourning for me." – Katchmirr Russell, ANU's Indigenous Officer.
The 26th of January marks the beginning of Australia's colonialisation and the atrocities committed by white colonisers towards First Nations people for the past 250 years. Yesterday saw thousands protest across the country, from in-person marches and memorial services in Canberra and Sydney, to online events in Brisbane and Darwin. As Russell puts it, in a Seed Mob Instagram post, they protest nationwide celebrations of the 26th of January because "…the abolishment of 'Australia Day' (is) key to moving forward to First Nations justice and respecting the deeply traumatic and devastating history that the Britain Invasion imposed on our peoples…"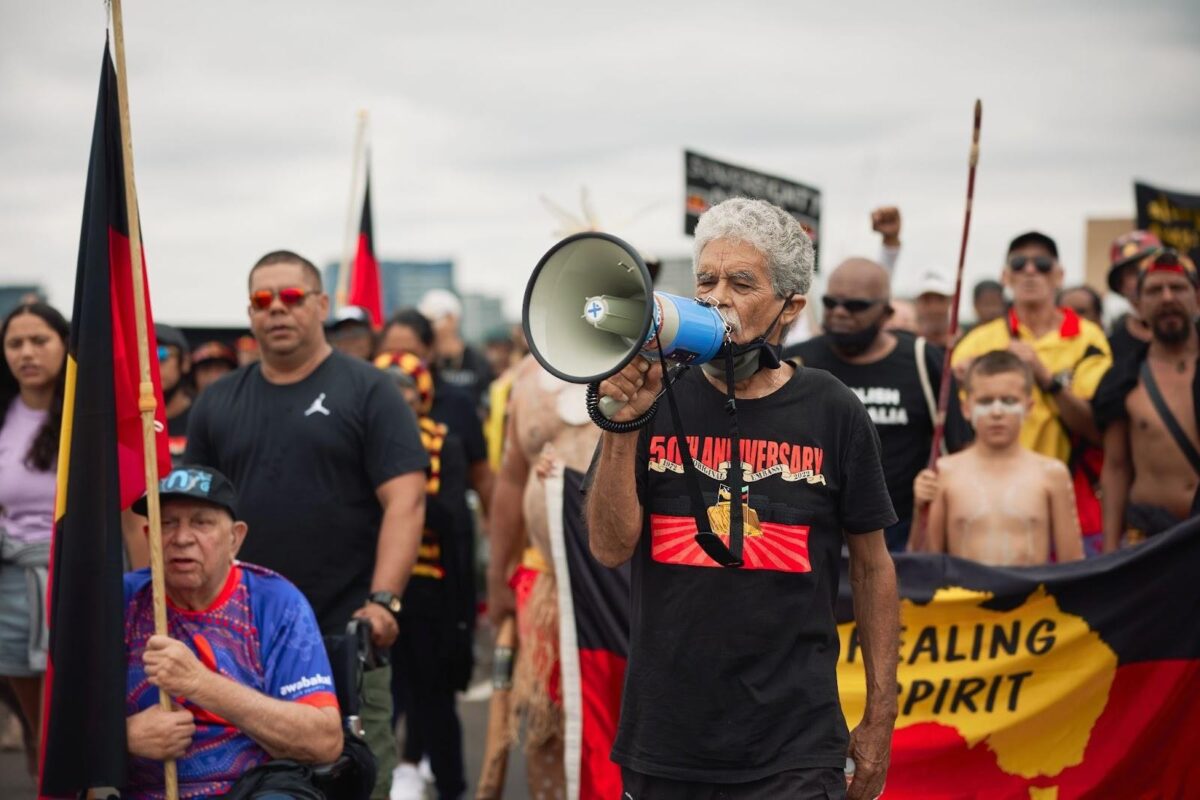 In Canberra, the protests highlighted the 50th anniversary of the Aboriginal Tent Embassy. Founded in 1972 by Billy Cragie, Michael Anderson, Tony Coorey and Bertie Williams, the Tent Embassy is the longest-standing protest site in the world. Its purpose was, and still is, to protest the injustice First Nations people face, from 500 deaths in custody since 1990, to two centuries of massacres across the country.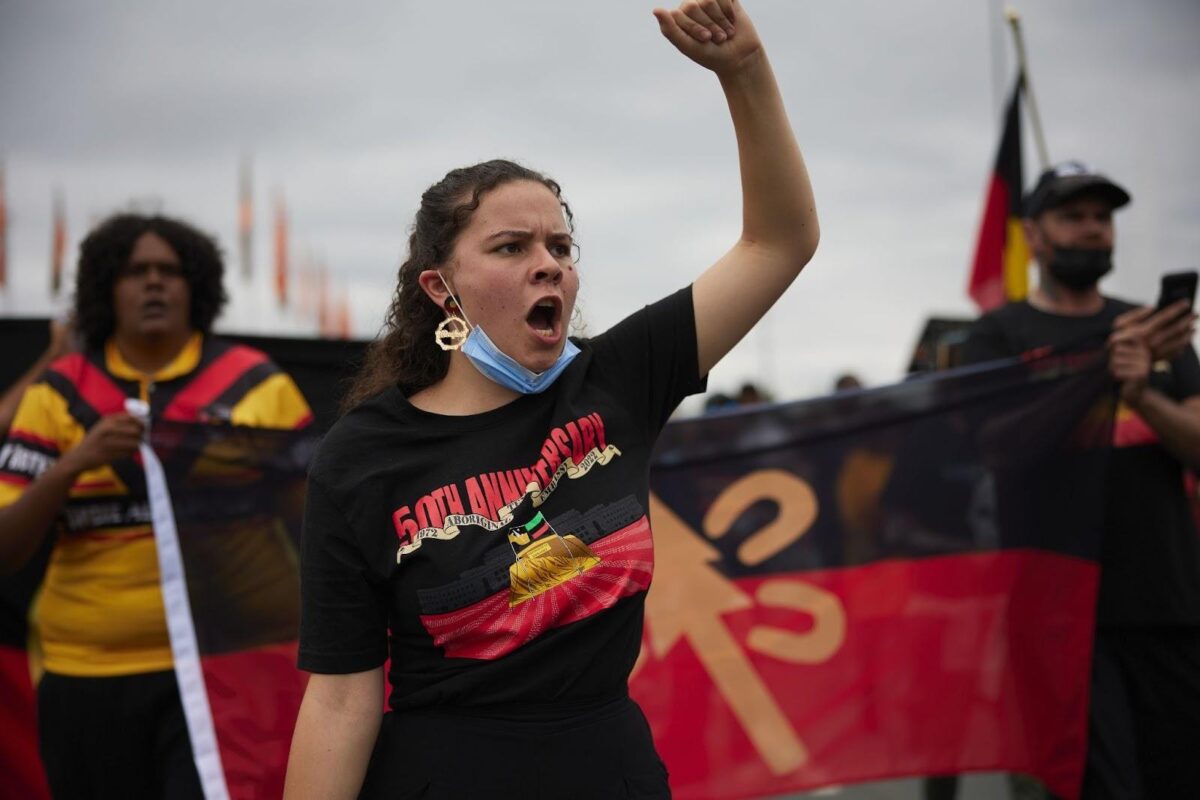 Canberra's march began in Garema Place with speeches from elders, before marching across Commonwealth Bridge to the Tent Embassy outside Old Parliament House. There, workshops and concerts were held until evening. The Tent Embassy ran a three-day event, concluding on the 27th. 
According to Russell, who was a marshall for the Canberra protest, there was a turnout of around a couple of thousand, which they described as "…especially successful considering the delayed advertising of the event and the unfortunate context of COVID-19." They went on to say that the biggest concern was COVID-19, not just in preventing participation, but also in "not wanting to put the safety of mob at risk." First Nations people are at an additional risk from COVID-19, which has been compounded by a slow vaccination roll-out in rural and Indigenous communities.
Members of ANUSA helped marshall the event and provided first aid, legal observers and police liaisons, led by the Indigenous Department. The ANUSA Bus was used to transport elders from Garema Place to the Tent Embassy. 
Furthermore, one of the Indigenous Department's posts on events happening around Australia went viral on Instagram. The post has reached 15,100 people and was shared by 3,700 other accounts. It has also been shared by notable activists and authors such as Anita Heiss. The Department's post Stop Celebrating Genocide about why Australia Day shouldn't be a celebration reached over 6,000 people. 
"Thank you to all who attended, or engaged online, and please make sure that your 'activism' doesn't just exist on the one day." – Russell 
The Indigenous Department's Instagram page has several helpful infographics on events, charities, and ways to help decolonise your media. Their linktree is here.
PathToEquality also has a comprehensive list of charities to donate to. A common practice is to donate the public holiday loading you receive, or the full paycheck, if you worked on Australia Day.
If you or someone you know has been affected by this, please contact one of the support services below:
ANU Counselling
(02) 6125 2442
ANU Indigenous Department 
sa.indigenous@anu.edu.au
We acknowledge the Ngunnawal and Ngambri people, who are the Traditional Custodians of the land on which Woroni, Woroni Radio and Woroni TV are created, edited, published, printed and distributed. We pay our respects to Elders past and present and emerging. We acknowledge that the name Woroni was taken from the Wadi Wadi Nation without permission, and we are striving to do better for future reconciliation.