This week, Federal Parliament will vote on a revised version of the highly contentious Religious Discrimination Bill. Yesterday, over 200 people gathered at Garema Place to protest the bill at a snap rally organised by the ANU Queer* Department.
Prime Minister Scott Morrison first introduced the Religious Discrimination Bill to Parliament in 2019. The bill emerged from the findings of the Religious Freedom Review, commissioned by Prime Minister Malcolm Turnbull in 2018, following the passage of same-sex marriage in late 2017.
The proposed legislation has garnered significant criticism from LGBTIQ+ rights advocates, women's rights advocates, disability rights advocates, and culturally and linguistically diverse groups.
After several revisions to the original, the bill will be voted on during the first sitting of Parliament this week. The government hopes it will pass before the upcoming election, currently expected to be held in May. 
ANUSA and the Queer* Department jointly held the rally to criticise the bill.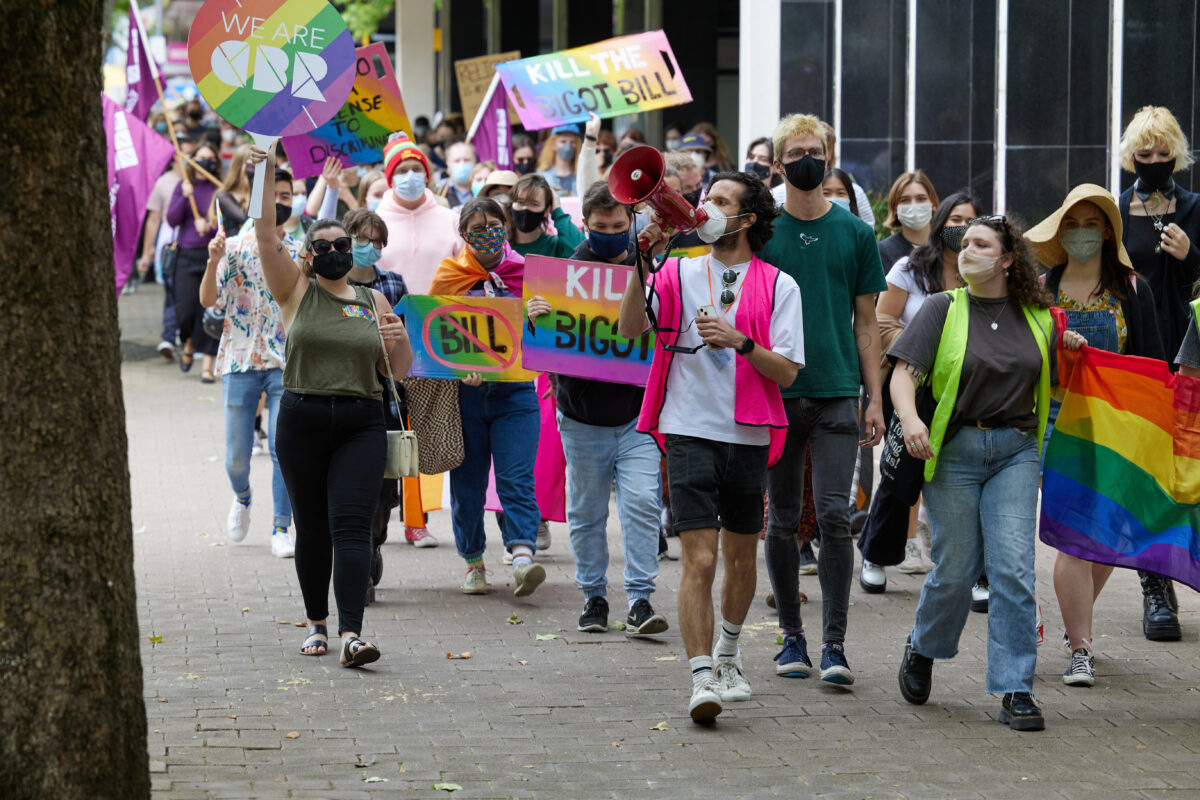 ANUSA Education Officer Beatrice Tucker outlined their opposition, "We believe no one should face discrimination, religious and queer people alike, but this bill licenses discrimination rather than preventing it." 
Tucker added, "Students can't study if they're not safe. They can't study if they have insecure work because of a homophobic employer. They can't study when their teachers are licensed to discriminate against them in class."
The ANUSA Queer* Officer Xya Romilio clarified the need for the snap action, "With Labor suddenly giving in to the Coalition's Bill, our community urgently needed to raise marginalised voices against this attempt to further institutionalise homophobia and transphobia."
Romilio expressed particular concern about the "statement of belief clause, which would permit extraordinarily hateful statements, causing harm to our queer students. It threatens to overrule state laws that were created after long fights for our legal protections."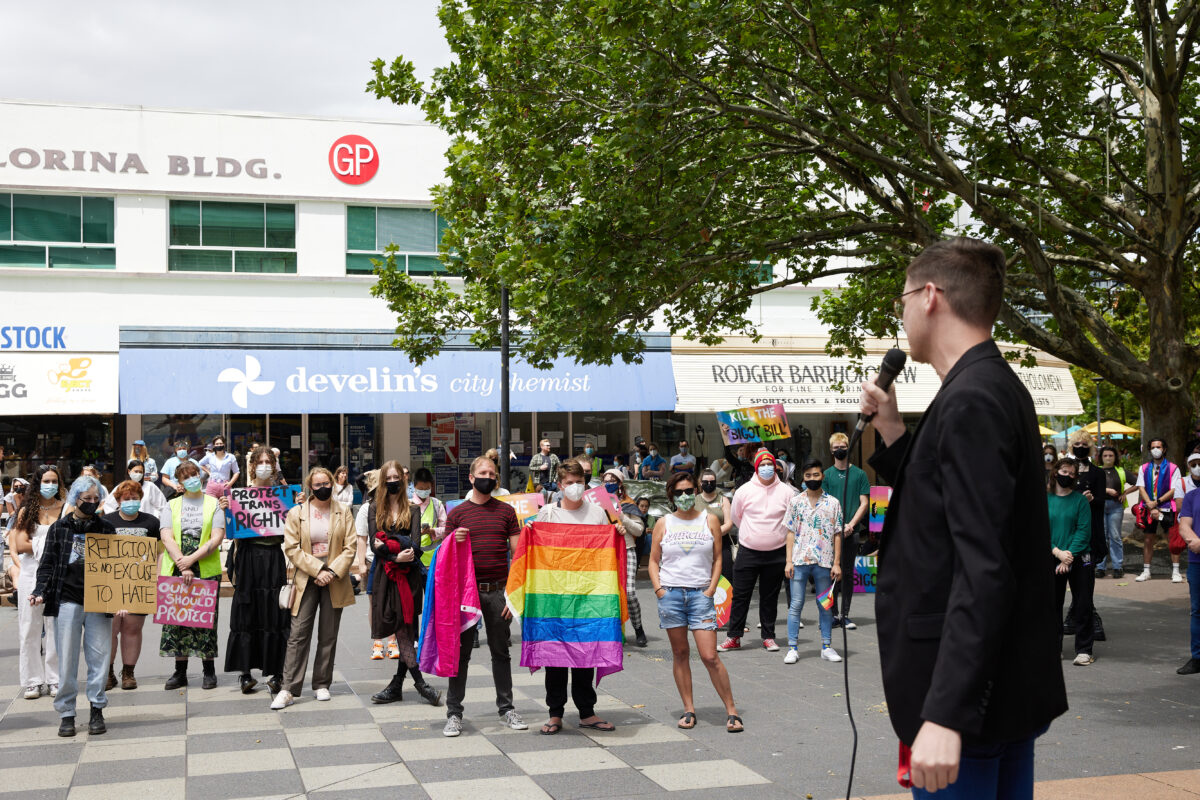 ANUSA and the Queer* Department urged concerned students to call their MPs or leave a voice message after hours. Tucker explained, "Emailing MP's is good but far less effective than a call," and suggested that students "post about the bill all over social media and share the ANU Queer Department's resources." 
The Department also directed students towards signing this petition against the bill.
If you or anyone you know is affected by the content of this piece, please contact one of the support services below:
Canberra Rape Crisis Centre, Crisis Line
(02) 6247 2525
ANU Counselling
(02) 6125 2442
1800 RESPECT
1800 737 732
ANU Women's Department
sa.womens@anu.edu.au
ANU Queer* Department
sa.queer@anu.edu.au
ANU Respectful Relationships Unit
respect@anu.edu.au
We acknowledge the Ngunnawal and Ngambri people, who are the Traditional Custodians of the land on which Woroni, Woroni Radio and Woroni TV are created, edited, published, printed and distributed. We pay our respects to Elders past and present and emerging. We acknowledge that the name Woroni was taken from the Wadi Wadi Nation without permission, and we are striving to do better for future reconciliation.