ANU has made a development application to the ACT government to repurpose ANU Commons into ANU Bar.
ANU Bar, operated by the ANU Union, was a popular bar located in Union Court before its closure due to the Kambri redevelopment. While Molo Live has served many of the much-loved features of ANU Bar at the Pop-Up, including live music performances, it appears that the ANU Bar itself may be making a return. The university and the ANU Union are currently in negotiations regarding such an outcome.
Woroni understands that the entire premises of ANU Commons will become the new ANU Bar. This includes the two courtyards to either side of it, which may be built upon. It will additionally feature 'student facilities' and 'several food outlets' in the foyer area. The proposed business hours are from 12 noon until midnight from Monday to Saturday. Consultants anticipate that it will be able to fit 570 patrons in the main bar area and up to 1250 patrons in the entire area.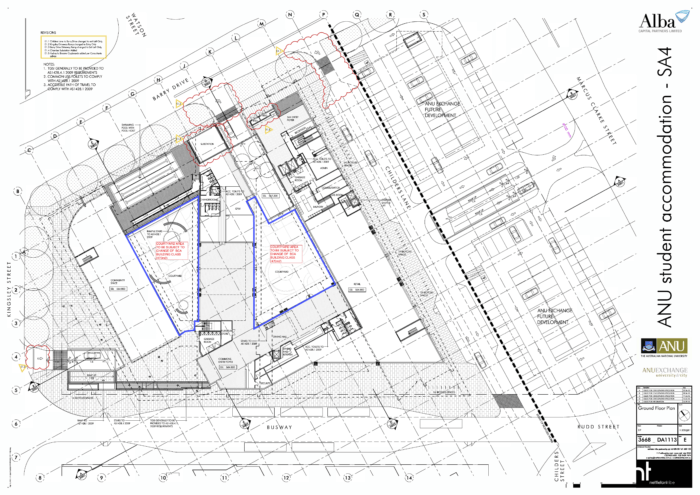 The key concerns which rise from this application are the impacts of this establishment on noise to surrounding areas, especially for residents in Lena Karmel Lodge, and parking conditions.
Because of this, the newly proposed ANU Bar will not have any amplified live performances. It will therefore be unable to continue its rich history of live musical performances, which boasts acts such as Nirvana. Furthermore, GUZ BOX design + audio, the acoustic consultant for this proposal, claims to have performed sound modelling and believes that it will not exceed zone noise standards. There are further remodelling plans and equipment controls to minimise any noise disturbing nearby buildings.
No additional measures are being made to accommodate any new parking conditions, since the consultants believe that the proposed development would generate minimal further demand for parking. An approximate 1376 pre-existing parking spaces had been identified within 400 metres of the building.
ANU and ANU Union have been at odds in the past, with the two parties facing each other in the ACT Supreme Court in July of last year. This came as a result of disputes regarding the Union Court redevelopment, particularly over the eviction of the Union and the demolition of the Union building.
In August 2017, ANU Union announced it had come to an agreement with the university, mentioning a "re-launch" of the Union in 2018. It is possible that this re-launch included the repurposing of ANU Commons to accommodate the Bar.
The development application is open for public comment until 6 July.
ANU and ANU Union were contacted for comment, but respective spokespersons stated that they could not divulge any more information.