The ANU has announced changes to its support program offered to residential students currently restricted to their colleges or halls. The University is providing breakfast, snacks, fruit and dinner to all residents at Wamburun Hall, Fenner Hall and Toad Hall, catering to over 900 students. Residents from these halls are allowed to use their designated kitchen spaces for lunch times only.
The University is also including essential items such as toiletries and personal hygiene supplies at no additional cost to all residents at the ANU. The University has recruited a large number of volunteers across the ANU community to help in distributing these food and essential items packages on a daily basis.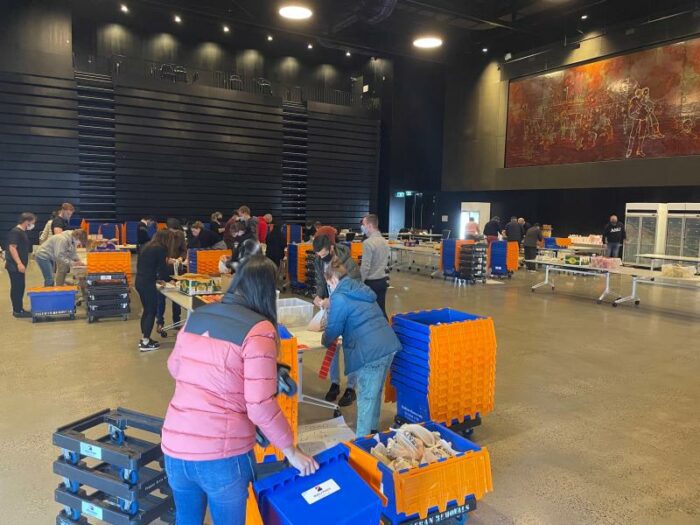 All other residences are either catering food for their own students or have kitchen spaces which allow for all-hours access and meal preparation in accordance with all health guidelines and social distancing requirements to minimise potential transmission.
Students in single studio apartments are able to order food deliveries to their residences, and are being encouraged to not go grocery shopping off campus.
Due to the variance in rules between halls, residents at each hall are encouraged to speak to their respective leadership teams for specific advice regarding meals and food deliveries.
A spokesperson from the ANU encouraged any student who requires extra food or essential supplies to reach out to COVID.Operations@anu.edu.au.
We acknowledge the Ngunnawal and Ngambri people, who are the Traditional Custodians of the land on which Woroni, Woroni Radio and Woroni TV are created, edited, published, printed and distributed. We pay our respects to Elders past and present and emerging. We acknowledge that the name Woroni was taken from the Wadi Wadi Nation without permission, and we are striving to do better for future reconciliation.