Feature Story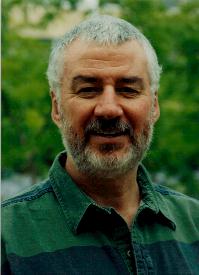 October 28, 2014 By Dr. Michael McKinley
My concern, then, is that this decision looks all too much like an exercise in cheap ethics, political opportunism, and the further corporatisation of the ANU. None of the are consistent with the University's dedication to know the nature of things.
News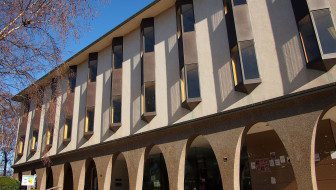 October 30, 2014 By Tara Shenoy
Roxanne Missingham, University Librarian, spearheaded this project. She stated, "The ANU Library is excited to pilot 24/7 access during the exam period, and encourages all students looking for a place to do their exam preparation to visit Chifley Library during these extended hours."
Filed Under: Campus News, News
Features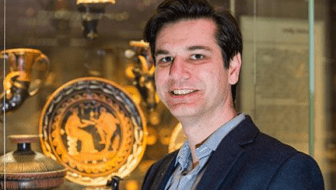 October 27, 2014 By Katherine Prouting
One of my favourite stories is the archery competition in the Odyssey. Penelope declares that she would marry the man who can string Odysseus' bow and shoot an arrow with it through 12 axes. Odysseus, who is disguised as a beggar, rises to the occasion. He strings the bow, fires the arrow, kills the suitors and reveals his identity. It is fascinating to see the myth through Penelope's eyes. I think Penelope knows that the beggar is Odysseus.
Arts & Reviews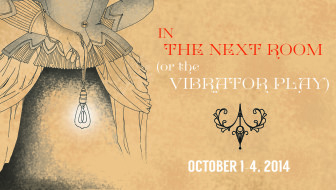 October 10, 2014 By Elizabeth Koschel
Even in the 21st century, female sexuality is considered something of a taboo topic. But NUTS aren't just talking about the female orgasm: they're showing it on stage.
Read the rest
Comment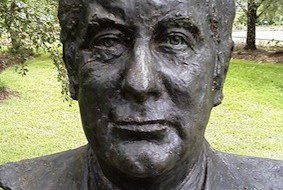 October 31, 2014 By Michael Quincy O Neill
...but we are not providing enough meaningful work for our youngest adults; we don't have a national theatre company; we are failing our First Australians; and most bookstores in this country are still segregating Aussie authors under 'Australian Fiction' instead of stacking alongside their American and European counterparts.
Filed Under: Comment
Life & Style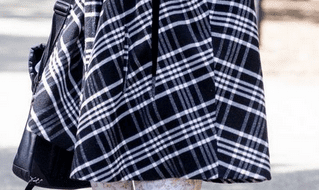 October 23, 2014 By Nikita Holcombe
Capes have become a spring essential, adding effortless chic to any practical outfit. Combining the trend of a practical cape with clashing prints echoes the new and vibrant energy that is abundant in spring. Boots, with any spring ensemble ensures practicality as well as a balance to the voluminous cape.
Filed Under: Fashion, Life & Style
Sport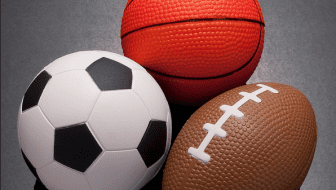 October 22, 2014 By Zach Mackey
Lewis Hamilton has cemented his stranglehold on the Formula One championship, winning his ninth race of the season, and fourth in a row at the inaugural Sochi Grand Prix in Russia.
Filed Under: Sport
Woroni Radio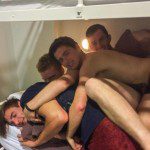 Name(s): The Lunch Club – Tim, Brad, Stephen and Callum   Tell us about your show The Lunch Club is a weekly radio program on Woroni Radio proudly tracing its roots back to early 2012.
Read the rest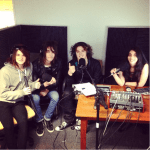 A new glam rock band is likely unheard of in 2014.
Read the rest